Compare travel insurance for Iceland
Taking out travel insurance will allow you to enjoy total peace of mind as you revel in Iceland's natural splendour
Why do I need travel insurance for Iceland?
From losing your luggage to having to cancel your trip, the list of things that can go wrong when you go a holiday is long, so travel insurance for Iceland should be a vital part of your holiday checklist.
Travel insurance is a simple way to ensure you don't lose out financially if your dream trip to Iceland goes off the rails. It's particularly useful if you have a medical emergency, as the cost of treatment and/or repatriation where necessary can be extremely high.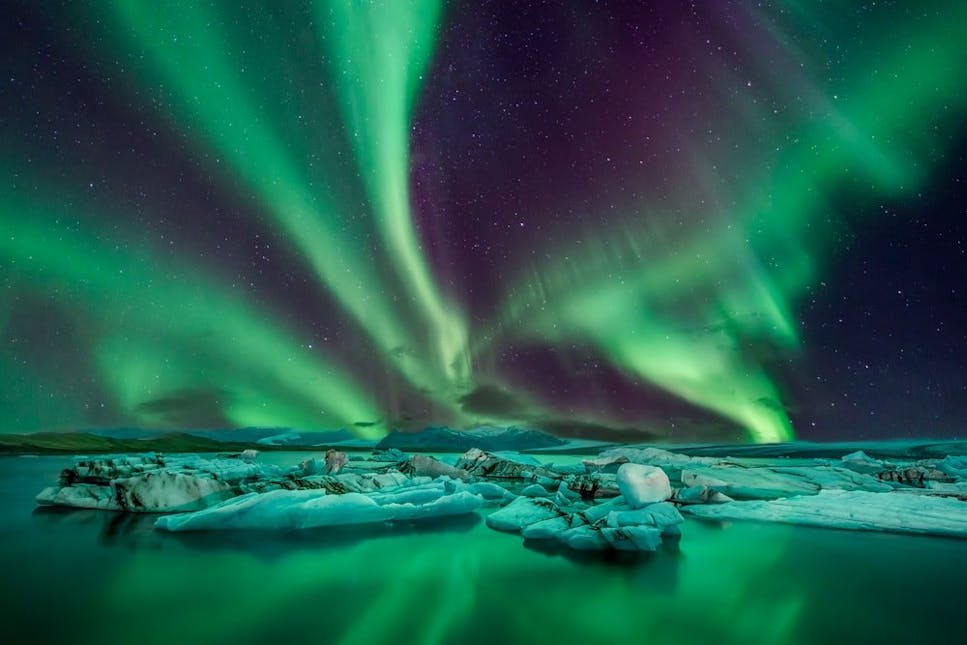 What type of travel insurance do I need for Iceland?
Iceland is not a member of the European Union, but it is in Europe, so a European travel insurance policy will provide the cover you need for a holiday there.
However, if you're planning other trips to destinations outside of Europe over the next 12 months, you can protect your trip to Iceland via an annual multi-trip policy offering worldwide cover.
If your Iceland holiday is the only one you have planned, you can also choose to take out a single-trip travel insurance policy that is designed to cover that trip specifically.
And if you're visiting Iceland as part of a multi-destination, backpacking trip, you can take out backpacker travel insurance to cover you for the entire time you are away.
What should my travel insurance policy include for Iceland?
Your travel insurance policy for Iceland should include:
Iceland travel insurance: Exclusions and what to watch out for
There are some common exclusions to be aware of when you buy travel insurance for Iceland. In many – but not all – cases, you can pay extra to add the cover you need to plug these gaps in your policy.
Here are a few things to think about to ensure you have the protection you need for your trip to Iceland:
Is healthcare free in Iceland?
Iceland is part of the European Economic Area (EEA), so you will get some access to state-provided healthcare if you have a valid EHIC (European Health Insurance Card) or GHIC (Global Health Insurance Card).
However, you won't be covered for treatment in private clinics, or for emergency repatriation back to the UK, so travel insurance is still the best way to ensure you aren't hit with large medical bills.
Travelling to Iceland: Key Information

Language(s)

Icelandic, English

Currency

Icelandic krona -

Dialling code

+354

Plug sockets

C & F

Emergency contact number

112

Embassy address

2A Hans St, London SW1X 0JE, United Kingdom

FCDO travel advice

Check the
Top tips for travelling to Iceland
Spectacular geysers, stunning natural spas, whale watching, and – if you're lucky – the Northern lights… Iceland is a unique destination with way more than its fair share of iconic sights. History buffs will also enjoy learning about the nation's Viking past, while culture vultures will love capital Reykjavik's many attractions.
Here are a few things to bear in mind when travelling in Iceland:
When to visit: Iceland has very pronounced seasons, with daylight limited during the winter months, so when to go depends on what you hope to do while you're there. For the Northern Lights, the best time to visit is between September and January. However, most people time their trip to Iceland to take advantage of the long days between June and August, which is also peak whale watching season.
Getting around: Buses are one of the main ways of getting around Reykjavik and between different parts of the country, although it's often easier to fly to further-flung places in the winter months due to difficult road conditions and fewer services. Within the capital, cycling is also a cheap and efficient way to see the sights.
Be prepared: The weather in Iceland is extremely unpredictable, so it's a good idea to pack clothes for everything from chilly, wet days to warm, sunny ones – even if you're going in summer. As many of the country's most impressive natural attractions are a long way from the nearest hospital, it's also wise to take a first-aid kit on any expeditions.
Watch your budget: Iceland is an expensive country, so you'll need to prepare yourself mentally for prices to be higher than you're used to! The good news is that you're not generally expected to tip – unless you want to reward exceptional service of course.
Take to the open road: Renting a car or a camper van is a great way to explore Iceland outside of Reykjavik.