Our guide on travel cover for cancer patients
If you have recently been diagnosed with cancer, a holiday can give you the time and space to come to terms with the illness. Or maybe you need a few days away to recuperate from cancer treatment. You might even want to go on holiday to celebrate the all-clear
Travel insurance is essential if you are planning a holiday as it covers your luggage and personal belongings, cancellation and curtailment, as well as medical expenses if you need treatment abroad, or if you have to be flown home.
How easy is it to find travel insurance for cancer sufferers?
People with cancer can struggle to find travel insurance – and if it is available, it is often more expensive than cover for someone without of pre-existing medical condition.
The reason is that you are deemed more likely to make a claim than someone without the illness,
You might, for example, need to cancel the holiday because of ill health, or seek expensive medical treatment while you are away. In some circumstances, you might need to be repatriated to the UK from abroad, which can cost tens of thousands of pounds.
But it's not impossible to arrange travel insurance if you have a pre-existing condition such as cancer - and there are usually two options.
Some mainstream insurers will agree to insure your trip but will exclude cover for any claim that is related to cancer.
So, if you have to cancel your trip because the cancer makes you too ill to travel, or you have to go into hospital on holiday for cancer treatment, or as a result of an illness caused by the cancer, then you will have to pay the cost out of your own pocket.
If you would prefer a more comprehensive cancer travel insurance policy, a number of specialist firms insure people with pre-existing medical conditions, including cancer. You should, however, be prepared to pay a higher premium because of the greater risk of a claim.
You will also have to answer questions about the cancer diagnosis, the stage and grade of your illness, as well as the prognosis. The insurer will also more than likely ask for a letter from your doctor to confirm that you are fit enough to travel.
The premiums vary according to the severity of the cancer and the stage of treatment. Cancer travel insurance is also usually more expensive if you are heading to the US because of the high cost of medical bills in America.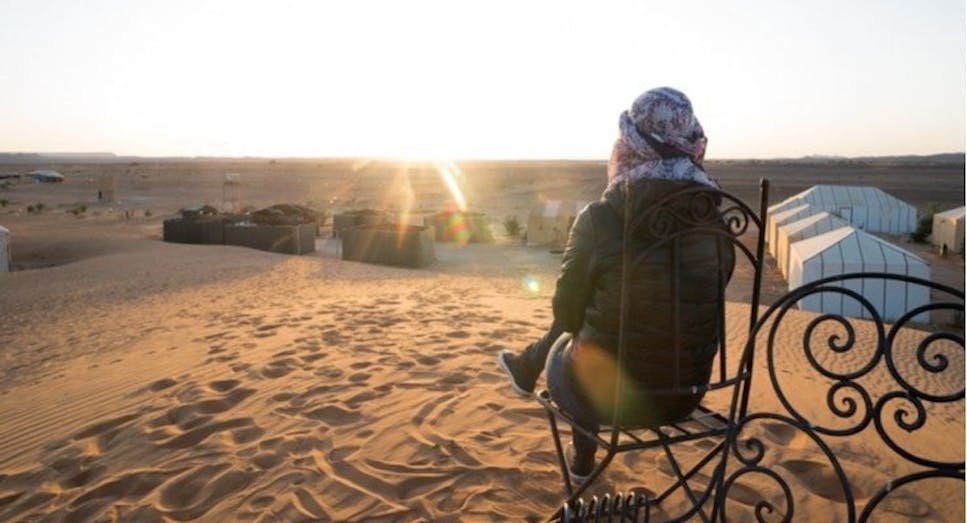 What if I have recovered from cancer?
If you have been diagnosed with cancer in the past but have now recovered from the disease, and are officially in remission, you might think it would be easy to buy travel insurance. However, it can still be tricky to find the right policy and you might need specialist cover.
Insurers also differ in their approach. Some might insure a patient who has been clear for three months while others might refuse cover for several years. But nearly all firms will insist on a letter from your doctor to confirm that you no longer have the disease and are well enough to travel.
You should always be open and honest about the state of your health and your medical history. If you fail to disclose any relevant details, your insurer can justifiably refuse to pay a claim - and that could prove to be very expensive.
Travel tips for cancer patients
Anyone who has cancer should seek advice from their doctor, consultant or nurse before they travel. It is also wise to take with you any documents detailing your diagnosis, treatment and medication, plus contact details for your doctor in the UK. When you are planning your holiday, choose your destination with care. You don't necessarily want to sit on a long flight or undergo an arduous journey to a remote outpost with few creature comforts.

You should also consider the standard of healthcare in your chosen country. The local High Commission, Embassy or Consulate should be able to help with information. And remember that if you choose a destination where you would need vaccinations, they could make you feel unwell if your immune system is already compromised. Ask your airline about any restrictions on carrying medical equipment and using medication and ask your doctor for a letter confirming that you are fit to fly.

You might also need a letter to explain the presence of any pills or syringes in your luggage - and don't forget to take advice on dispensing your medication if you are travelling to a different time zone.

Check in early for any flight to allow time to discuss any issues and get you safely on board if your mobility is restricted. .

People with some forms of cancer are more susceptible to deep vein thrombosis (DVT) so make sure you take the necessary precautions when flying, such as wearing compression socks and moving about the aircraft, if possible. If you are taking medication, you should check on the availability of your drugs overseas and keep a note of the prescription in case your medicines are lost or stolen.
For more useful advice and travel tips visit the Cancer Research UK website.
Find a competitive quote
MoneySuperMarket can help cancer patients find the right travel insurance at the right price. Our dedicated pre-existing medical condition page makes it easy to compare prices and policies from a range of leading insurers.
If our main panel of insurers is unable to offer you a policy, we will refer you to our specialist partners, the Money and Pension Servive (MaPs) who provide a list of specialist insurers and will endeavour to find a policy to match your requirements.