Compare travel insurance for Canada
Here's a few ideas for your time in Canada – and don't forget to take out travel insurance as soon as you book
Why do I need travel insurance for Canada?
Whether you're planning the holiday of a lifetime or a more extended trip to Canada, travel insurance is a must.
If you have an accident, fall ill, suffer the loss or theft of your belongings or find yourself struck by an emergency that affects your travel plans, a good policy will provide you with a valuable financial safety net.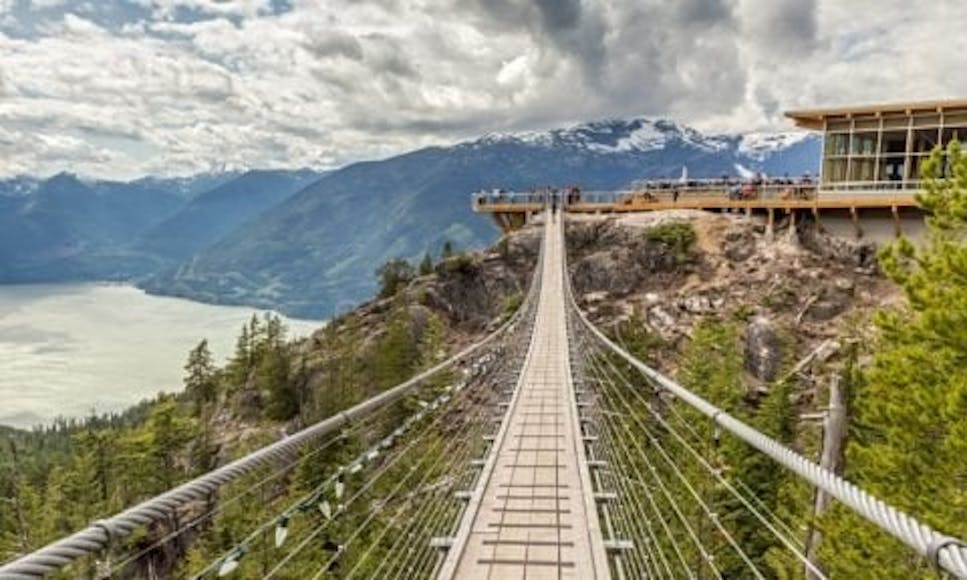 What should my travel insurance policy for Canada include?
When buying a travel insurance policy for Canada, make sure that it covers the following:
Up to £10 million of medical expenses. This is imperative as there is no reciprocal healthcare arrangement in place for visitors to Canada from the UK. If you need any medical treatment while you're there, you will have to pay for it in full - and, as in the United States, Canadian medical bills can be extremely high.

Repatriation to the UK in case you have to be specially brought back.

Cancelling or curtailing your holiday - for example, because an emergency has arisen at home. Since Canada can be a costly place to visit, make sure you have cover for the full amount you have spent on your holiday.

Delay and missed departures - in case unexpected events cause you to miss your flight.

Travel abandonment, in case your journey to your destination becomes unfeasible and it's impossible to continue.

Lost and stolen baggage.

The loss or theft of your passport. Some travel insurers include this as standard, but it's worth checking in case yours isn't one of them. Getting hold of a new passport while you're abroad can be a troublesome and expensive process.

Personal liability cover. This provides you with protection in case something you do injures someone else, damages their possessions or causes the loss of their belongings.
Canada travel insurance: exclusions and what to watch out for
Most travel insurance policies come with exclusions. These are things that are not covered as part of your policy and which you will be unable to claim for.
Likely exclusions include:
Pre-existing medical conditions. A pre-existing condition is any illness that has already been diagnosed, or whose symptoms have already caused you to seek medical advice or treatment. You may need to pay extra of find a specialist insurer.

Unexpected events, such as terrorism, war, civil unrest and the effect of natural disasters.

Any accidents or injuries that happen while you are under the influence of alcohol. Whether you hurt yourself or someone else, if an incident is linked to drinking, your insurer will almost certainly refuse to accept any claim you make.

Travel to places that the Foreign, Commonwealth & Development Office (FCDO) has advised British holidaymakers to avoid.

Injuries and accidents that occur during winter or extreme sporting activities, such as skiing and snowboarding - popular in many parts of Canada. If you're keen to hit the slopes while on holiday, make sure you have adequate insurance in place first.
Like all other forms of insurance, your travel insurance policy will come with an excess. You must make sure it's set at a realistic level, as this is the sum you will have to pay out before you can make a claim.
Finally, always start your travel insurance policy from the day you book your trip - not the day you are intending to fly out to Canada.
Delaying the start of your policy could turn out to be an expensive mistake: if an emergency arises the week before you're due to leave and your policy is not yet active, you will have no cancellation cover in place and could lose every penny you've spent on your flights, accommodation and any pre-booked activities.
Top travel tips for Canada
1. Get your electronic Travel Authorisation (eTA) in advance
Visitors from the UK to Canada are required to have an 'eTA' in place before they can board a flight to the country.
You can apply for yours via the Canadian government website and it will cost $7 CAD. Most applications for eTAs for Canada are approved within a matter of minutes.
2. Expect to pay extra
In Canada, the advertised price of an item or service may not be the final price you pay. This is because Goods and Services Tax (GST) - and possibly Provincial Sales Taxes (PST) - will be added to your bill at the checkout.
This can be particularly confusing if you're planning to travel to several different provinces - all of which have their own sales tax rules - during a single visit to Canada.
Some parts of Canada levy a Harmonised Sales Tax (HST) that combines GST and their local provincial rate, while others charge and list the taxes separately.
Meanwhile, certain items are exempt from sales tax in some provinces, yet others - for instance, alcoholic drinks - have tax levied on them at higher rates.
You could be forgiven for thinking that, by comparison, VAT seems a pretty decent idea. The good news is that Canadians are famously nice - so if you need help with working out how much an item or service is going to cost, just ask.
3. Don't forget to tip!
Tipping culture in Canada is similar to that in the United States. If you go to a restaurant, it's customary to leave a tip of around 15% - 20% of your total bill for your server.
As in America, you may also want to tip the people who help you while you are out and about - such as the person at your hotel who helps you with your bags, the attendant who takes your car for valet parking, or the housekeeping staff who clean and tidy your room.
4. Think BIG…
When you come from a small island, it can be difficult to fully appreciate the size and scale of a country like Canada - but it's important to remember how huge it is if you're planning a trip that will take you to several locations.
Plan your holiday carefully, balancing your desire to see the country's sights with honesty about how much time you are prepared to spend travelling from one place to another.
5. Grab a French phrasebook
Remember that around 20% of Canadians - mostly those who live in Quebec - speak French, not English, as their first language.
If your holiday in Canada will take you to an area where the locals are likely to be speaking en francais, learning a few key phrases will help you to fit in. Bon vacances!