Compare travel insurance for Italy
Taking a trip to Italy? Be sure you've got travel insurance in your bag, so you can relax and enjoy.
Why do I need travel insurance for Italy?
Italy is a dream holiday destination for many - but your trip could rapidly turn into a nightmare if you go without travel insurance.
If you fell ill, say, or had an accident, had your belongings stolen or lost your baggage, travel insurance would provide you with financial support while you were far from home.
In addition, travel insurance offers a safety net that will prevent you from ending up out of pocket if you have to cancel or cut short your holiday.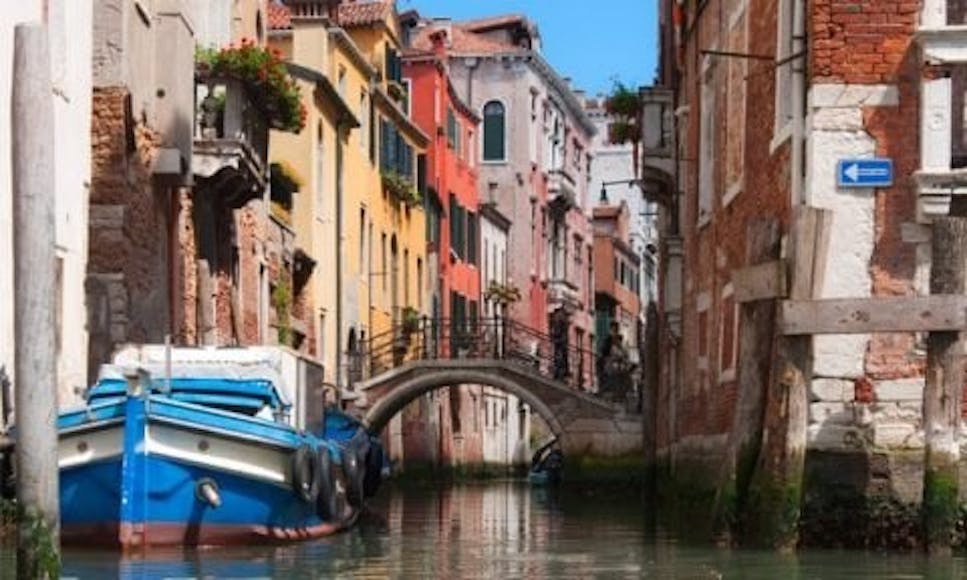 What should my travel insurance policy for Italy include?
A good travel insurance policy for Italy should include the following:
Cover for medical expenses, up to a limit of around £5m.

Cover for bringing you back to the UK (repatriation).

Cancellation and curtailment cover, in case something stops you from going on your holiday or you are forced to come home early.

Cover for missed departures and delays - in the event that a situation beyond your control stops you from getting to the airport on time.

Cover for travel abandonment. This will protect you in the unlikely event that significant problems arise on your journey and you have to abandon it completely.

Lost and stolen baggage cover.

Cover for the loss or theft of your passport.

Cover for personal liability - in case something you do causes an injury to a third party, damages something of theirs or causes the loss of their belongings.
Italy travel insurance: exclusions and things to watch out for
Insurance policies of all kinds come with exclusions, but it's important to be aware of what your travel insurance policy does not include before jetting off on holiday.
Here are some of the exclusions you should expect:
Pre-existing medical conditions. This means any illness that was diagnosed, or whose symptoms you discussed with your doctor, before travelling. If you are already being treated for diabetes, for example, any illness arising directly from this will not be covered unless you either pay an additional premium or take out a specialist policy.

Unexpected events - such as terrorism, civil unrest or the effects of certain natural disasters - that affect your holiday.

Alcohol-related accidents, injuries and illnesses. If you hurt yourself or someone else after drinking too much while on holiday in Italy, your insurer will not pay out.

Travel to areas that the Foreign, Commonwealth & Development Office (FCDO) has said should be avoided.

Accidents or injuries that happen during adventure or winter sports activities such as skiing, scuba diving and surfing. If you're planning on taking part in such pursuits while on holiday in Italy, make sure that you have appropriate travel insurance cover in place first.
Remember to check the excess on your travel insurance policy, too. Though it might seem tempting to opt for a higher excess in exchange for a lower premium, avoid setting it so high that you would find it difficult to pay your portion of the claim.
Finally, start your travel insurance policy from the date you book your holiday - not the date on which you're due to fly out to Italy. This is to ensure that, if an emergency should arise that prevents you from taking your trip as planned, you don't lose all the money you have spent on it.
Will my EHIC/GHIC cover me in Italy?
Even though Britain isn't part of the European Union you can still use your European Health Insurance Card (EHIC) in Italy – which is in the EU - until your EHIC expires.
The new Global Health Insurance Card - GHIC, which despite the name is only valid for use in EU countries, replaces the EHIC and can be used by UK residents when they are on holiday in any EU country for State-provided emergency healthcare.
The GHIC works under exactly the same terms and conditions as the EHIC. The GHIC is free and you can apply for a card through the NHS.
However, this doesn't mean that all medical treatment received under the EHIC/GHIC scheme would be free in Italy. It is possible holidaymakers who get medical treatment under the EHIC/GHIC scheme may have to make financial contributions to the cost of their care. The EHIC/GHIC is a useful safety net, but it is not a substitute for high quality travel insurance.
Top travel tips for Italy
1. Don't expect oil and vinegar
If you're a big balsamic fan, prepare to feel sad: bread, oil and vinegar is not routinely served as a starter or snack in Italy.
Instead, bread tends to be served with main courses, particularly pasta, so that it can be used to mop up any delicious sauce left behind on your plate.
2. Keep an eye on il coperto
Il coperto is the cover or service charge a restaurant may levy for seating you, and is usually printed on the menu.
It shouldn't be more than a few euros per person, and can be regarded as an alternative to a tip unless you have had exceptional service during your meal.
3. You may have to pay a tourist tax
Some Italian cities now levy a small tax on tourists. This is likely to be charged by your hotel and is unlikely to have been included in any package deal or pre-paid arrangements you made when organising your holiday.
You may be asked to pay your tax in cash - but however you pay, you should always get a receipt.
The rate of tax applied varies from city to city, and from hotel to hotel. For more information on what you might have to pay, check local tourist information.
4. Mind your manners
Dropping litter in Italy is severely frowned upon, and you may face a fine if you are caught doing so in some cities.
Likewise, in some areas it is an offence to sit on certain monuments and to eat and drink in the vicinity of churches and other public buildings.
5. Carry some cash
While many shops, restaurants and attractions in big cities will gladly accept card payments, be aware that smaller establishments, especially in more rural parts of Italy, may require payment in cash.
Payment of small amounts - for instance, a few euros for a couple of espressos - may also be expected in cash, wherever you are.