Compare travel insurance for Poland
Our guide will help you make the most of the beautiful landscapes and buzzing cities of Poland – just make sure your insurance is sorted first
Poland is a country rich in natural beauties, splendid attractions, and great food. If you are visiting Krakow, Warsaw, or Gdansk, travel insurance to Poland could be an investment worth considering.
Ultimately, this will allow you to enjoy an unforgettable and carefree holiday safe in the knowledge that your insurance has you protected.
Do I need travel insurance for Poland?
If you're planning a Polish holiday, you should always make sure you have travel insurance to Poland before you set off. That way, you'll be protected against many common travel problems while on your trip. For instance, travel insurance can cover you against illness, accidents, lost baggage, and theft while you're on your Polish getaway.
Travel insurance also means you'll be able to reclaim your costs if you need to cancel or cut your trip short in an emergency. This way, you can relax and enjoy your holiday.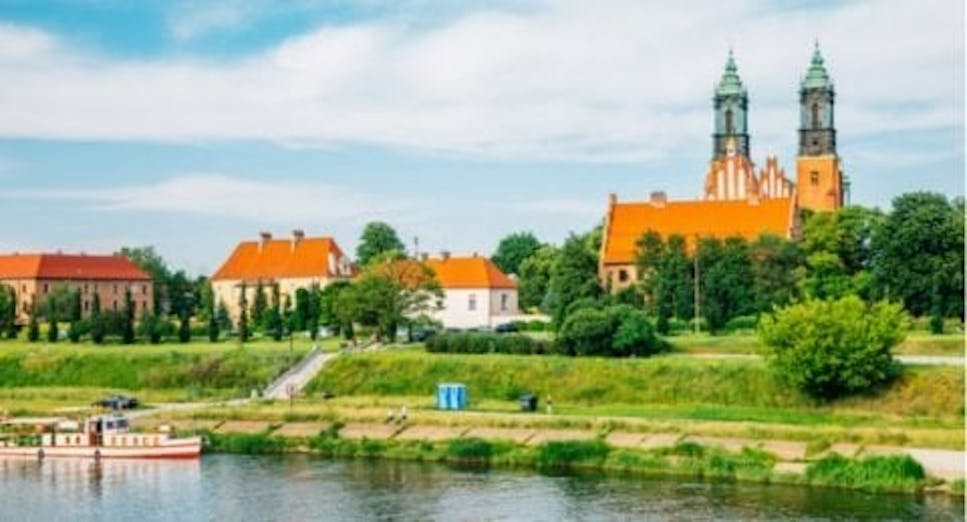 What type of travel insurance do I need for Poland?
Because Poland is an EU country, your trip will be covered by any European travel insurance policy. However, there are many different types of insurance that might suit your holiday. When you find the best travel insurance deals through MoneySuperMarket, you'll be able to tailor your insurance to your needs. Some categories to look out for:
Single-trip insurance:  If you only want to cover your trip to Poland, select single-trip travel insurance and type in Poland as your destination.

Annual multi-trip insurance: If you take two or more holidays a year, it might save money to buy an insurance policy for the entire year. You can choose from a policy that only covers trips within Europe or policies that will cover you across the world. If you're planning to visit the USA, Canada, or the Caribbean, you'll need a specific policy for these countries.

Backpackers' insurance: If you're visiting Poland as part of a backpacking holiday, you can find great deals on backpackers' insurance. This can cover you for longer trips or if you'll be visiting several different countries.
What should my Poland travel insurance include?
When you're choosing a travel insurance deal for your Polish holiday, watch out for these important features your cover should include:
You should also keep an eye on your policy's excess, which is the amount you'll have to pay yourself towards any claim. A higher excess usually means your premium is cheaper, but make sure it's an amount you'll be able to pay.
The full details of your insurance will be in your policy document, so make sure you read it in full before you choose a travel insurance deal.
What won't be covered in my travel insurance to Poland?
There are some features that may not be included in your insurance for your trip to Poland. These are known as exclusions. Make sure you know what you can and can't claim for before you make your holiday plans.
Some insurance policies might not cover you for accidents or injuries you sustain during activities like skiing, snowboarding, or even hiking and mountain biking. MoneySuperMarket's 

insurance comparison tool allows you to quickly find out what activities will and won't be covered in any travel insurance policy. If you plan on enjoying any physical activities while on your Polish getaway, check that they're included first.

If you have a pre-existing medical condition, or you've had one in the past for which you've received advice or treatment, you may be charged a higher premium. If this is the case, it may help to take out a special policy for pre-existing conditions.

Poland is a stable and peaceful country. However, you may not be covered for incidents related to civil unrest, war, or terrorism, so exercise caution.

If you suffer an accident or injury that can be linked to overconsumption of alcohol or the use of illegal drugs, insurers are likely to refuse your claim.
When should my Poland insurance policy start from?
When you choose an insurance policy, it's a good idea to have your policy start as close as possible to when you book your trip. That way, you'll be covered in case you need to cancel your holiday before you set off or make changes to your plans.
Health and vaccinations
If you need medical help while you're in Poland, you should find that the healthcare facilities are roughly as good as those in the UK. However, staff might not always speak English, so be prepared to face a language barrier.
It's important to make sure you're up to date with all your vaccines before you set off for Poland, especially if you plan to spend time in more rural areas of the country. Poland's forests are beautiful. That said, if you're planning to go camping or enjoy a hike, especially during the summer, you may be at risk from tick-borne encephalitis (TBE). Ask your doctor about a TBE shot before you leave.
The legal status of some medicines might be different in Poland. If you're travelling with prescription medicines, it's best to check in advance to make sure they're not controlled. You should also bring a copy of your prescription with you.
Travelling to Poland: Key information

Language

Polish

Currency

 Zloty – compare travel money

Dialling code

 +48

Plug sockets

 Plug sockets type C and E – adapter needed

Emergency services phone number

112

Vaccinations:

See the National Travel Health Network for latest information

Embassy address and contact details

Telephone: +48 22 311 00 00

FCDO travel advice

 See UK gov website for latest information
Top travel tips to Poland
Poland is full of beautiful sights and exciting things to do. Use our Polish travel tips to help you make the most out of your holiday:
"How's it going?"
If you ask a Polish person how they're doing, they'll really tell you. Polish has no real equivalent for the 'How are you? Fine, how are you?' exchanges we're used to in English. So if you don't have time to chat, it's not rude to cut to the chase.
Massive Malbork
Here's one for history buffs. When it was finished in 1406, Malbork Castle near Gdansk was the largest castle in the world. Incredibly, it's kept that title right to the present day.
Hit the beach
It might not be everyone's first thought of a summer beach destination, but Poland's Baltic Sea coast sees July temperatures that rise to an average of 22 degrees. Check out busy resorts like Sopot, which also features the world's longest wooden pier. Alternatively, if you are looking for a quieter getaway, enjoy the natural beauty and white sands of Rewal.
Hit the slopes
If winter sports are more your style, Poland also has fantastic skiing and snowboarding resorts. The biggest, at Szczyrk, offers 17 slopes with over 38 kilometres of skiing. Just make sure you're insured for winter sports before you hit the snow.
Hit the dancefloor
For night owls, Warsaw's the place to be. Poland's glittering capital features hundreds of great bars, along with some of Europe's top nightclubs. Take in the glitz and glamour of the downtown, or head over the river to the former industrial district of Praga for a more underground vibe.
Wonderful Wieliczka
The salt mine in Wieliczka is one of Poland's most popular attractions – and it's not hard to see why. Once a working mine, it's now been hollowed out into a series of beautiful caverns, full of statues carved directly from the translucent salt. There's also an underground lake, which you can even hire out as an unforgettable events space.
Fill up on bread
Polish food isn't just dumplings. The country has a great variety of local delicacies, including delicious sausages, pickles, soups, and desserts. But the country's culinary star might just be its bread. From the famous sourdough rye to buttery braided egg loaves, pop into a bakery and try some for yourself.
Learn the lingo
Polish isn't the world's most accessible language, as they seem to get by with a lot fewer vowels than we do. Still, it's a good idea to get to grips with the local lingo. Remember, a 'w' in Polish is pronounced like an English 'v', and a 'j' is pronounced like our 'y'.
Count the roses
If you want to give a Polish person flowers as a gift, count them first. In fact, even numbers are usually only given for funerals. To avoid a nice gesture being misinterpreted, give three or five.
Tipping tips
Tipping is encouraged in bars and restaurants. Your servers will expect something in the region of 10%, rising to 15% if you really appreciate the service.
Get the best price on travel insurance to Poland
Travel insurance to Poland is essential to keep you protected, but not all policies are the same. To find the cheapest Polish travel insurance that meets all your needs, it's important to compare before you buy.
MoneySuperMarket's comparison tool asks you a few simple questions about you and your holiday. Where are you going and how long for? What do you want your policy to cover? In just a couple of minutes, you can compare prices from a range of leading travel insurers.