Compare travel insurance for Poland
Our guide will help you make the most of the beautiful landscapes and buzzing cities of Poland – just make sure your insurance is sorted first
Do I need travel insurance for Poland?
If you're planning a holiday in Poland, you should always make sure you have travel insurance before you set off. That way, you'll be protected against many common travel problems while on your trip. For instance, travel insurance can cover you against illness, accidents, lost baggage and theft while you're on your Polish getaway.
Travel insurance also means you'll be able to reclaim your costs if you have to cancel or cut short your trip in an emergency – so you can relax and enjoy your holiday.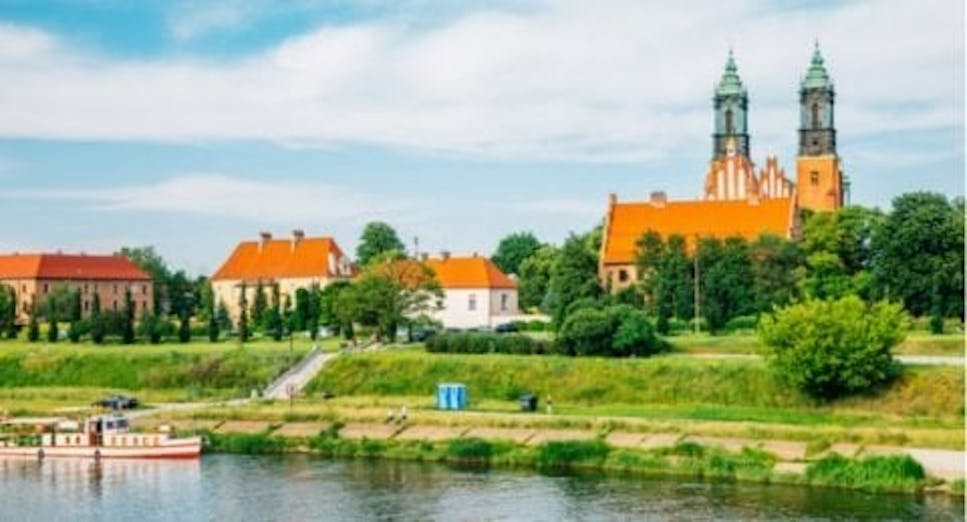 What type of travel insurance do I need for Poland?
Because Poland is an EU country, your trip will be covered by any European travel insurance policy. However, there are many different types of insurance that might suit your holiday. When you find the best travel insurance deals through MoneySuperMarket, you'll be able to tailor your insurance to your needs. Some categories to look out for:
What should my Poland travel insurance include?
When you're choosing a travel insurance deal for your Polish holiday, watch out for these important features your cover should include:
You should also keep an eye on your policy's excess – that's the amount you'll have to pay yourself towards any claim. A higher excess usually means your premium is cheaper – but make sure it's an amount you'll be able to pay.
The full details of your insurance will be in your policy document, so make sure you read it in full before you choose a travel insurance deal.
What won't be covered in my Polish travel insurance?
There are some features that may not be included in your insurance for your trip to Poland. These are known as exclusions. Make sure know what you can and can't claim for before you make your holiday plans.
When should my Poland insurance policy start from?
When you choose an insurance policy, make sure you're covered from the day you book your trip, not the day you actually leave. That way, you'll be covered in case you need to cancel your holiday before you set off.
Health and vaccinations
If you need medical help while you're in Poland, you should find that the healthcare facilities are roughly as good as those in the UK. However, staff might not always speak English, so be prepared to face a language barrier.
It's important to make sure you're up to date with all your vaccines before you set off for Poland, especially if you plan to spend time in more rural areas of the country. Poland's forests are beautiful – but if you're planning to go camping or enjoy a hike, especially during the summer, you may be at risk from tick-borne encephalitis (TBE). Ask your doctor about a TBE shot before you leave.
The legal status of some medicines might be different in Poland. If you're travelling with prescription medicines, it's best to check in advance to make sure they're not controlled. You should also bring a copy of your prescription with you.
Travelling to Poland: Key information

Language

Polish

Currency

Zloty – compare travel money

Dialling code

+48

Plug sockets

Plug sockets type C and E – adapter needed

Emergency services phone number

112

Vaccinations:

See the National Travel Health Network for latest information

Embassy address and contact details

Telephone: +48 22 311 00 00

FCDO travel advice

See UK gov website for latest information
Top travel tips for Poland
Poland is full of beautiful sights and exciting things to do. Use our Polish travel tips to help you make the most out of your holiday:
Get the best price on travel insurance for Poland
Travel insurance for Poland is essential to keep your protected, but not all policies are the same. To find the cheapest Polish travel insurance that meets all your needs, it's important to compare before you buy.
MoneySuperMarket's comparison tool asks you a few simple questions about you and your holiday: where you are going, how long for and what you want your policy to cover, and in just a couple of minutes you can compare prices from a range of leading travel insurers.