What is baggage insurance?
Travel insurance can cover more than just medical expenses. This guide will explain everything you need to know about baggage cover and how it works. With this protection, a lost suitcase needn't derail your holiday.
What is Baggage Insurance? 
Baggage insurance, also known as luggage insurance, is a type of travel insurance cover that will compensate you for your belongings if they are damaged, stolen, or lost. This type of cover usually comes as part of a standard travel insurance policy, although how much you're covered for will depend on your provider and policy.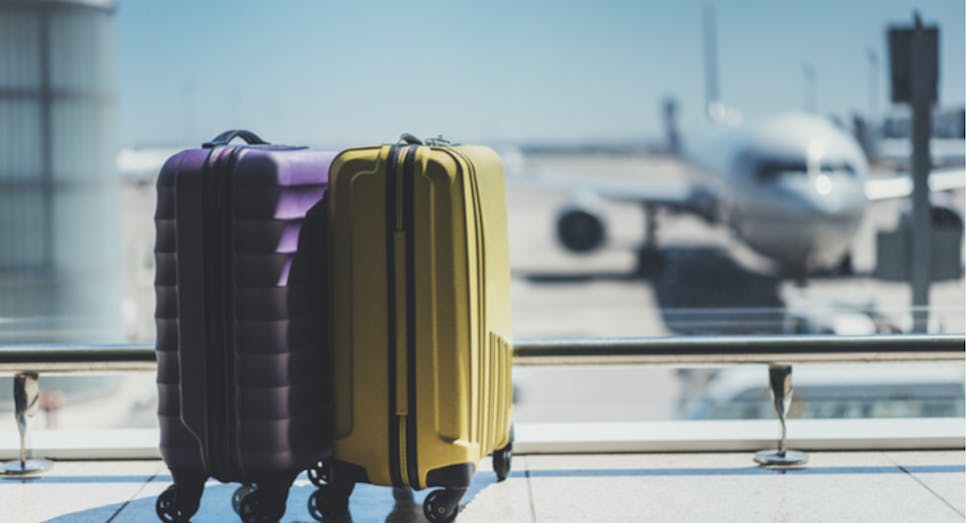 What does baggage insurance cover? 
Baggage cover will pay out compensation if during your holiday your belongings are stolen, damaged, or lost. Cover can range from hundreds of pounds to thousands depending on your policy and whether you add extra baggage cover to a travel insurance policy. 
This cover will have certain additional limits, however. Many providers will apply a per-item limit to their luggage insurance, meaning you can only claim up to a maximum amount for individual items. So, if you lose an especially valuable item during our holiday, your provider may not cover you for the full amount to replace it.  
If this is something that concerns you, or you plan to bring valuable tech on your trip, you might want to consider adding gadget cover to your travel insurance policy. This type of cover will protect some of your especially valuable items, in particular any gadgets you might bring with you on your holiday. 
Alternatively, you can insure certain items separately as a bolt-on to your policy. This will likely add to your premiums, but it can give you peace of mind if there are any valuables in particular that you want to protect. 
What is not covered by baggage insurance? 
There are some exceptions to what baggage insurance will cover.  
Items of baggage that are left unattended 

Items of baggage that are stored irresponsibly  

Items that are in the care of an airline 

Items that are insured separately  

Cash that is left in a bag or case that is unattended 

Baggage theft that is not reported to the police within 24 hours (a crime reference number is needed to make a claim for stolen luggage) 
Ultimately, insurance providers are unlikely to approve a claim if they feel that you are partially responsible for the loss or damage of your belongings. To prevent this, take proper care of your baggage on your trip; don't leave any luggage unattended, label it properly with your details, and store your belongings safely.
Baggage Cover Excess 
Unless you splurge for an excess-free travel insurance policy, nearly all travel insurance policies will expect you to cover part of the cost of your damaged or lost belongings. Cheaper travel insurance policies will have a higher excess, which can be a good way to save some money on protection. 
To make sure this doesn't take you by surprise, make sure you carefully read your travel insurance documents to find out your excess.  
Is baggage cover worth it? 
Baggage protection is just one of many reasons why travel insurance can be really worthwhile. Lost luggage can completely derail a holiday, especially if you lose items that are important to your travels. Travel insurance can help you afford replacement items, so you don't have to delay your holiday for any longer than necessary.  
Do airlines cover lost baggage? 
If your luggage is lost while in the care of an airline, it may be possible for you to receive compensation from the airline. If you checked-in your luggage to be stored in the cabin and it is lost, the airline could compensate you for partly replacing the lost luggage and contents.  
To claim for lost luggage from the airline, you will usually need to have receipts for the lost items to prove their value. They also tend to have a limit for how much they are willing to offer in compensation. 
In some cases, you may get faster results or greater compensation by claiming on your travel insurance rather than chasing after compensation from an airline. However, not every travel insurance policy will cover baggage that's lost while in the care of an airline. Read your travel insurance documents carefully to find out if your insurance provider will cover you for this. 
What should I do if my luggage is delayed? 
Travel insurance policies differ when it comes to luggage delay. Some policies won't cover luggage that's delayed because it's seen as the responsibility of the airline. On the other hand, some providers may offer minor compensation to cover replacement of essentials until your luggage is recovered. This is something you will need to look for in your travel insurance documents. 
If you want to pursue compensation from the airline for your delayed luggage, you should report the problem to the airline straight away. By notifying the airline of the problem immediately, you may have a better chance of having the issue resolved sooner or receiving compensation. 
What should I do if my luggage is stolen? 
If your luggage is stolen at any point during your trip, it is important that you take the appropriate steps to report the theft to the police as soon as you are aware. To make an insurance claim for stolen baggage, you will need to get a crime reference number from the police to give as evidence to your insurance provider.  
Some travel insurance providers have time limits for when you make a report and claim for luggage theft. If you do not report the theft to the policy within this time frame, which is usually 24 hours, they are unlikely to approve a claim for your stolen belongings. 
For more help on how to make a claim, you can read our guide 'How to make a travel insurance claim'. 
Compare travel insurance and baggage cover quotes 
For help finding a great deal on travel insurance with baggage cover, get travel insurance quotes with MoneySuperMarket. We'll fetch quotes from top UK travel insurance providers for policies that are tailored to what you're looking for. All we need are a few details about you and your holiday and we'll get you started.