Compare backpacker travel insurance
Discover the ins and outs of backpacker insurance, and get set for that trip of a lifetime
Travelling the world can be as unpredictable as it is fun, which is why backpacker travel insurance is so important for when you're off adventuring. Whether you're exploring a new city, hiking up a hill or swimming a picture-perfect shoreline, it pays to know what you're covered for – so you can spend less time worrying and more just enjoying the journey.
What is backpacker insurance?
Backpacker insurance is travel insurance that provides extra protection for people backpacking around the world. This means that, unlike many standard travel insurance policies, you're likely to be covered for the following:
Stays in multiple destinations: 79% of backpackers who took out travel insurance using MoneySuperMarket picked a worldwide policy, according to quotes between January and May 2019.
An extended travel period: Backpacking used to be seen primarily as an extended trip option, usually for 12 months. However, more people are choosing to go backpacking for shorter periods, with the number of trips lasting 90 days or more having fallen by around 10% since 2015.
A wider range of activities: Backpacking gives you the chance to try new activities such as skiing or white-water rafting. On standard travel insurance policies, activities such as these generally need extra coverage, but many backpacker insurance deals offer them as part of the deal.
Backpacker insurance also covers all the things you'd expect from a travel policy, including:
Holiday disruptions if your flights or accommodation are cancelled or delayed

Legal fees if you need to claim for compensation or damages for something that happened during your holiday

Industrial action reimbursement, if your airline/accommodation company's staff go on strike

Working abroad if you need to take up a temporary job to raise your funds

Home visits if you want to return home temporarily for a holiday or a family illness

Possessions if any items go missing on your trip

Medical treatment if you need emergency care for injury, illness or a pre-existing condition
What's offered by backpacker insurance can vary however, so it's important to read the policy documents to know exactly where your cover begins and ends.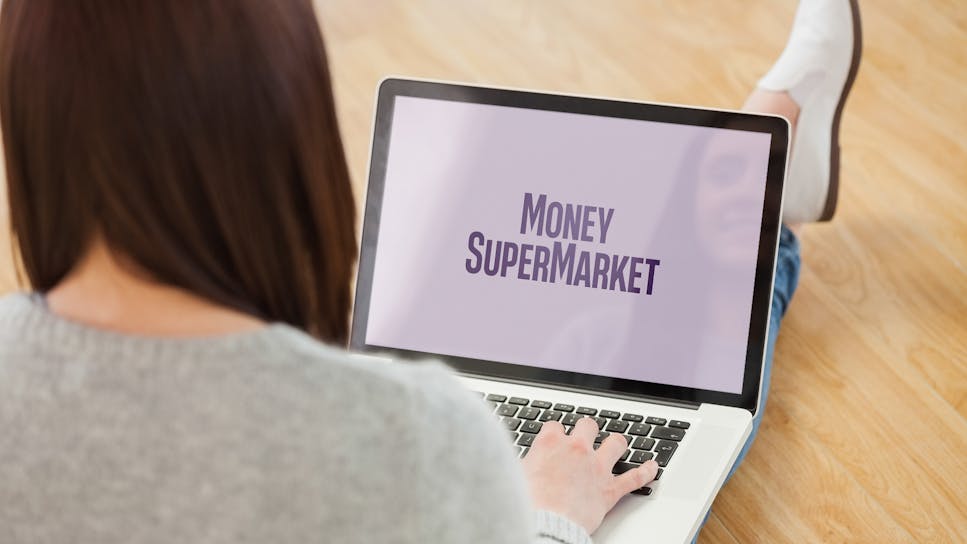 Who is backpacker insurance for?
Backpacker insurance is a good option for travellers going away for a long time or to several different countries. The majority of backpacker policies are generally taken out by individuals: in 2017, 89.4% of policies were bought by individuals. However, you can also get backpacker insurance policies for groups and couples.
When to buy backpacker insurance?
It's a good idea to buy travel insurance as soon as you've booked your trip, however many people leave it late to organise: 15% of MoneySuperMarket customers took cover out on the day they left in 2018.
Booking travel insurance as early as possible often allows you to claim back the cost of your holiday if you have to cancel unexpectedly due to illness, injury, redundancy or bereavement.
However not all insurance policies include coverage for cancellations, so it's important to check your policy documents for terms and conditions.
Does my destination affect the cost of backpacker travel insurance?
Destination is a big factor when it comes to the cost of backpack insurance. For example, the average price of a policy covering Europe was £27 by May 2019, but for worldwide cover it was £83, while Australia and New Zealand cost £102, according to quotes run on MoneySuperMarket between January and May 2019.
The price can also be affected by other considerations, such as:
Your health: Pre-existing medical conditions can increase the risk of you needing treatment while abroad

How old you are: While most backpackers are generally under 30, age likely means costlier cover

What you take with you: You may have to take out extra cover for things like instruments, sports equipment and gadgets

What you'll be doing: Cover for adventurous sports is likely to raise premiums

How long you'll be travelling: Longer trips mean higher insurance costs
Common backpacker insurance exclusions
While backpacker insurance may be the most suitable type of policy for your trip, there will be various exclusions where the insurer won't pay out. These can include:
If you don't follow advice from any official authorities such as the Foreign, Commonwealth & Development Office (FCDO) or the World Health Organisation concerning preventative measures like vaccines or anti-malaria pills

If you act maliciously or take part in illegal activity

If you are under the influence of drugs or alcohol (though this may exclude prescription drugs given to you by a doctor)

If you have left possessions unattended or unsecured when they were lost, damaged or stolen – check if your insurer requires a certain level of security for your items when you're away, such as special locks

If you haven't answered any of your insurer's questions accurately – including information about possessions or medical conditions

If you aren't enjoying your journey and want to end it early
These can vary depending on the insurer and the coverage you take out, which makes it crucial to check the key facts and documents before selecting a policy.
How to claim when you're abroad
If you need to make a claim while you're backpacking across the globe, there are a few things you can do to make the process as smooth as possible. Most of all, be sure to keep your policy documents at hand, either as a paper copy or online.
When you claim:
Speak to local authorities, if relevant. If you were the victim of a crime, you might have to tell the police and get a report within 24 hours for some insurers to cover your claim, for example

Contact your insurer, which may have a 24/7 contact number so you can make a claim as soon as possible – in some cases there may be a deadline of 31 days for it to be accepted. You could also be given a number to call for medical emergencies before going to the hospital or doctor to ensure your treatment can be covered

Keep the evidence, as Insurers are likely to request evidence to support your claim, such as a police report with a reference number, medical forms from a hospital or GP or receipts to prove ownership of items lost or stolen
Top tips for buying backpacker insurance
When you're looking for the best deal on backpacker travel insurance, here's what to consider:
Activities: Make sure your planned activities are included in the policy, and not listed as exclusions – and see if you can bolt on extra cover if you need

Possessions: Review the policy's price limit for single items and consider taking out extra cover for valuables that exceed that value

Cash: Find out how much your insurer will reimburse you for if your cash is stolen, and limit the amount you carry to no more than what you're insured for

Destinations: Make sure everywhere you plan to visit is included on your policy

Medical cover: Many people don't think about checking whether mental health is included – but if you have to cancel your trip as a result of a pre-existing mental health issue like depression, your insurer may be required to know about the condition beforehand

Customer support: Find out if you'll be able to contact customer support 24/7 while you're away, as you never know when you'll hit a speedbump on your travels

Changes of plans: Will the insurer cover you if you change your plans, by extending your trip or visiting more countries?

Excess: It may be wise to choose a policy with a lower excess, since you may have to claim on your travel insurance multiple times
Compare backpacker insurance quotes
When you know exactly what cover you need, comparing backpacker insurance quotes is a great way to find the right deal for you. With MoneySuperMarket you'll be able to see all the important details, from the activities you'll be covered for while you're away to your maximum excess payments and the policy's Defaqto customer rating.
When you find a policy you're interested in, you can click on more details and see the variations of that particular insurance. This allows you to compare the different levels of backpacker insurance to see how much the cover changes if you were to upgrade the policy.
You may be tempted to plump for the cheapest backpacker insurance, and for some people that will certainly be the best option. However, it's more important that you compare by features rather than cost, as being under-insured or falling foul of exclusions can ruin a trip of a lifetime.
And when you're considering the excess level, you should weigh up whether choosing a higher excess to save a few pounds now is the most economical decision – if you have to claim, it could cost you much more than any saving.