What is travel disruption insurance and what does it cover
Travel plans can be thrown awry for many reasons, but is regular travel insurance enough or should we look to take out additional travel disruption cover? Our guide explains
What is travel disruption insurance?
Travel disruption insurance compensates you if your trip is delayed, disrupted, or cut unexpectedly short. It should cover the cost of any parts of your trip that are affected, such as flights, accommodation or land transfers.
It might not be included as standard within your travel insurance policy, but you'll usually be able to take it out on top of your cover.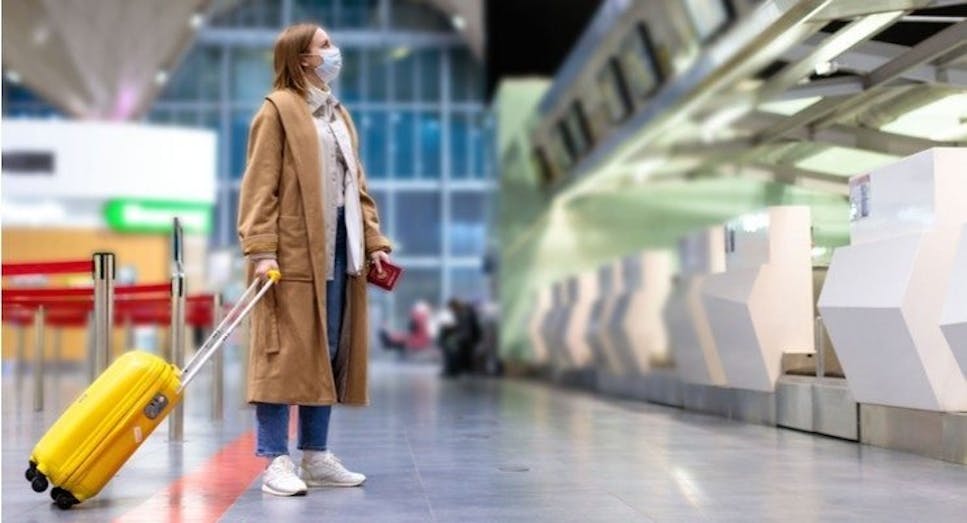 What will travel disruption cover provide?
Different policies provide different levels of cover should your trip be disrupted. You may be offered alternative means of transport or accommodation, or if you have to make your own arrangements, you could be refunded up to a certain amount.
It's important to keep your receipts to prove what you have spent including for items such as emergency accommodation, food and phone bills. You may not be able to claim back these costs otherwise.
Why do I need travel disruption insurance?
You might not need travel disruption insurance, but it depends how you book your trip.
It offers the financial protection you'd normally receive from a tour operator when purchasing a package holiday – if you've booked a package holiday that includes a flight it should be ATOL protected, and if it doesn't include a flight then it should be ABTA protected. Read our guide to holiday protection insurance.
However, when booking travel and accommodation separately you may not get this protection – travel disruption insurance can fill the gap and provide peace of mind.
What kind of disruption can I claim for?
The disruption must be caused by an event outside of your control, of which you are not already aware when you book your holiday. It must also affect your plans through missed departures, delays, or being forced to abandon, cut short or even extend your trip because you can't get home.
Examples include:
Industrial action

Government foreign office instructions

Poor weather conditions

Travel provider going bust

Closure of travel routes: road, rail or air space

Mechanical breakdown
You should always check your travel insurance policy for exclusions. For example, disruptions for poor weather may not be included as standard, with some policies excluding events put down to 'Acts of God'.
How do I claim compensation for travel disruption?
If you need to claim on your travel disruption policy, you should get in touch with your airline, accommodation provider or travel agent first. If you were booked on a European airline, flying within Europe and your flight has been delayed or cancelled, the airline has a duty to help you under European law.
After this you should contact your insurance provider – they should have a number you can call 24/7 to make a claim.
Travel disruption cover can reimburse you for other elements of your holiday. It can also help if you're flying internationally or didn't book through a travel agent, for example.
What if Covid leads to travel disruption?
If you're buying a new travel insurance policy, you should check with the provider what cover it provides for coronavirus-related events.
One area insurers are consistent on is that if you book a trip against Foreign, Commonwealth & Development Office (FCDO) advice to travel, you will not be covered. This means you won't be covered in countries that do not feature on the FCDO exempt list.
However, as we have seen, this list can change in a short period, so contact your travel insurer if you have any doubts. You can also read more with our 'What you need to know' guide to travel insurance and coronavirus.
Am I covered for volcanic ash?
The Icelandic volcano that erupted in 2010 and caused an ash cloud resulting in European air space being closed and many flights cancelled was a hard lesson for many would-be travellers
Some policies covered the disruption, and others didn't, but it is a reminder to check the terms and conditions of your cover so you know what you're protected against.
What other assistance can I get for disruption?
Sometimes you may not need to claim for the cost of your whole holiday. For example, if your plane is delayed for a few hours you won't want to cancel your entire holiday, but you'll still appreciate being looked after.
Some travel insurance policies offer flight delay assistance by providing complimentary airport lounge access if your flight's delayed for two or more hours. To take advantage you just need to let your insurance provider know what flight you'll be on 24 hours before your planned departure.
Compare travel insurance
Looking for cheaper travel insurance, then find a better deal by comparing quotes in minutes from our panel of leading insurers.