Compare travel insurance for South Africa
South Africa offers something for everyone, whether it's delicious barbecue and wine, stunning natural scenery or wildlife you'd only ever seen on TV – find the right travel insurance policy for your trip today
South Africa offers something for everyone, whether it's delicious barbecue and wine, stunning natural scenery or wildlife you'd only ever seen on TV. Find the right travel insurance policy for your trip today 
Africa's southern-most country is home to some of the most world-renowned locations for wild flora and fauna, awe-inspiring natural beauty, and globe-spanning cuisine – ranging from Mediterranean seafood and Indian curries to good old South African braai. There's plenty to do and see when you visit, so much so that it's impossible to fit it all into one holiday – what better reason to visit again? Just remember to take out the right travel insurance policy, so you can enjoy your holiday with peace of mind. 
Why do I need travel insurance for South Africa? 
If you're heading to South Africa travel insurance is a must, whether you're visiting for business or pleasure. Technically it's not compulsory but smart travellers never travel without cover. 
Insurance can be a lifeline if you fall ill or get injured, your belongings get lost or stolen or you have to cancel your trip – providing a financial safety net so you don't end up out of pocket.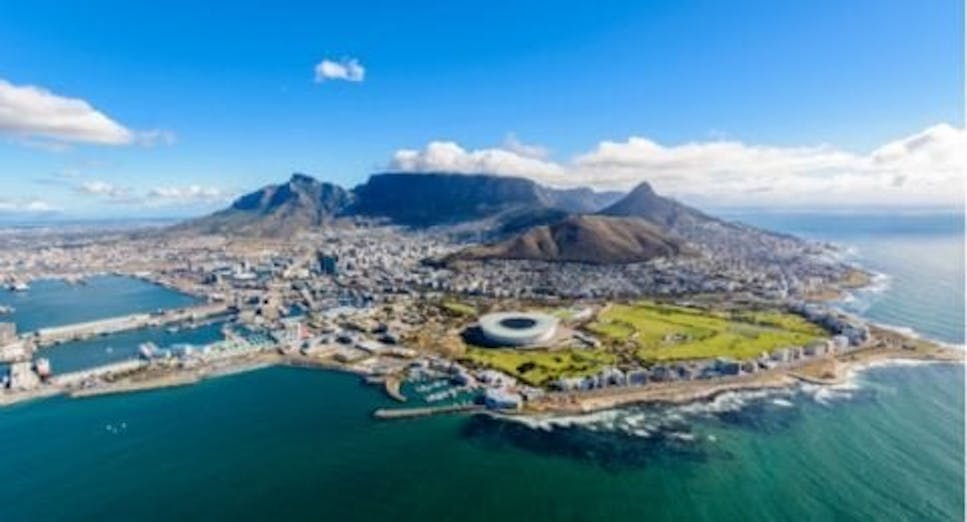 Can I get travel insurance with pre-existing medical conditions? 
Yes, you can still get travel insurance with a pre-existing condition.  
Any health condition you've been diagnosed with, are waiting for a diagnosis of, or have been treated for counts as a pre-existing condition.  
Some common conditions, such as asthma, might be covered at no extra cost, but you still need to let your insurer know about them. More serious pre-existing conditions will mean paying a bit more for travel insurance or going to a specialist insurer for comprehensive cover.  
The right travel insurance policy will cover you for medical treatment or medical assistance in South Africa, as well as cancellation, repatriation, curtailment, and personal belongings. 
What are the travel risks when visiting South Africa?  
South Africa has a high crime rate. This can take various forms such as carjacking, house robbery, rape, sexual assault and murder. Citizens of South Africa are allowed to own a gun – although it must be licensed and covered (for example, in a backpack) in public. Unfortunately, this means that gun crime is a lot more common in South Africa than in the UK. 
The UK Foreign and Commonwealth Development Office (FCDO) regularly updates its travel advice for South Africa and you should check this before you go. 
The FCDO warns that violent crime can take place anywhere, including in tourist destinations and transport hubs. The threat increases after dark. 
Most violent crimes occur in townships on the outskirts of major cities or in isolated areas. You shouldn't visit a township unless you are with an organised group and/or with a guide. 
Tourists may be targeted as they are perceived as potentially carrying a lot of cash. Vehicle crime, such as hijacking and robbery, is common, especially at night and around traffic lights, junctions, petrol stations and driveways. 
On the plus side, there is a lot of visible security in South Africa that can both deter crime and reassure tourists. 
Holidaymakers should take licensed taxis or Ubers to travel around - but avoid informal taxi services. Consider joining organised tours to visit sites such as Table Mountain, Bo Kaap, and Robben Island in Cape Town. Johannesburg has a higher crime rate than Cape Town and other cities. 
Only swim in the sea in South Africa at beaches with lifeguards, flags and warning systems for natural hazards such as jellyfish, sharks and dangerous currents. Think twice before swimming alone in deserted, unmarked beaches. 
South Africa has a high HIV rate. Take normal precautions to avoid exposure to HIV.  
What should my travel insurance policy for South Africa include? 
When you take out a travel insurance policy for your trip to South Africa, you should ideally include cover for the following: 
Medical treatment: This is the most important aspect of travel insurance and  and means you'll be able to claim if you have a medical emergency or if you become ill or injured while on holiday. We recommend taking out at least £1 million of medical expenses cover 

Repatriation: This will cover the cost of bringing you back to the UK in the event of an emergency 

Cancellation and curtailment: If you need to cancel your holiday before leaving, or end it prematurely, this lets you claim back any losses resulting from transport, accommodation and excursion cancellations or rearrangements 

Delayed and missed departures: You'll be able to claim for the cost of rearranging your flights if you miss your departure as a result of circumstances beyond your control, such as adverse weather or a car breakdown 

Travel abandonment: If you're forced to abandon your holiday entirely due to an insured event occurring, you'll be protected against any resulting financial loss 

Baggage: This cover lets you claim for the cost of replacing your possessions if your baggage is lost or stolen 

Passport: Passport cover lets you claim for the cost of getting a new passport if you lose yours, while some policies will also pay out for rearranged flights or accommodation while you wait for your emergency travel documents 

Personal liability: Personal liability policies let you claim back any costs that arise if you injure someone else or damage their property while abroad 
Travel insurance for South Africa: exclusions and things to watch out for 
Travel insurance policies can be lifesavers in a range of circumstances, but there may be occasions where you won't be able to make a claim – watch out for: 
Pre-existing medical conditions: If you have a pre-existing medical condition such as diabetes, it's vital you declare this when you take out cover. Not doing this is known as 'non-disclosure' and can invalidate your travel insurance policy. This potentially means you won't be able to claim for the cost of medical treatment for the condition if it flares up while you're away 

High-risk activities: If you're planning on taking part in any high-risk activities like winter, water or adventure sports, you'll need to take out a special policy to cover your medical costs – and often expensive equipment. If you're planning on enjoy a safari or game drive while in South Africa, check this is covered on your policy as you might need to buy extra cover 

Alcohol and drugs: If any claims you make result from you being intoxicated – for example, if you injure yourself while drunk – then you won't be covered for your losses 

Unexpected incidents: Losses caused by incidents such as natural disasters, civil unrest, terrorism and war aren't usually covered by standard insurance policies 

Government advice: If the UK government has advised against travel to your destination, it's likely insurers won't offer cover at all 
Health and medical care for UK citizens in South Africa
The UK and South Africa do not currently have a reciprocal medical agreement. This means it is essential to have travel insurance which includes medical expenses and healthcare. Standards of healthcare in South Africa can vary, but in major cities and tourist areas you can usually expect good quality of treatment.  
Vaccinations: Travellers are advised to get diphtheria, hepatitis A, hepatitis B, rabies, tetanus, and typhoid injections before going to South Africa. You'll need a yellow fever vaccination and certificate if travelling from a country with risk of yellow fever transmission. See NHS Fit for Travel or TravelHealthPro for the latest vaccination advice 

Food and drink: Tap water and restaurant food should be safe, especially in the main cities and tourist areas, but be careful with street food and unwashed salads on safaris. 
Travelling to South Africa: Key Information

Language(s)

English, Afrikaans, Zulu, Xhosa, Northern Sotho, Tswana, Southern Sotho, Tsonga, Swati, Venda, Ndebele

Currency

 Rand – compare travel money

Dialling code

 +27

Plug sockets

 Plug sockets type D, M and N – adapter needed

Emergency services phone number

 112

Vaccinations:

Usually advised to get diphtheria and hepatitis A. Should also consider rabies, tetanus, and typhoid. See NHS Fit for Travel for latest information

Embassy address and contact details

British High Commission, Pretoria

Telephone: +27 12 421 7500

FCDO travel advice

 See UK gov website for latest information
Do I need a visa to visit South Africa? 
Brits don't need a visa to visit South Africa for tourism or business for stays under 90 days. Make sure you don't overstay – if you do, you might not be allowed back into South Africa in the future. There may also be implications for your travel insurance. 
If you want to visit South Africa for longer than 90 days, check the South Africa government website for information.   
South Africa previously had some quite strict rules about travelling with children (under 18) as part of the country's fight against human trafficking. But since November 2019, birth certificates and consent letters are no longer required for foreign children traveling with their parents to enter the country. 
Expert quote – Emma Lunn:
"I backpacked around South Africa and I absolutely loved it – seeing hippos walk along the street and crocodiles by a lake were amazing highlights. But I was glad I had good travel insurance when I was struck down with food poisoning while on safari in Kruger National Park and ended up in hospital. Having cover gave me peace of mind that my treatment was covered." 
Cities and townships 
Africa's southernmost country is big, so big in fact that it's unlikely you'll get to see everything you want to within a couple of weeks – so it pays to pick your expeditions. The two main cities to visit are Cape Town and Johannesburg, though Durban, Port Elizabeth and Pretoria are all worth a visit, as is the awesome Garden Route. 
Culture and history: If you're looking to learn about the vast and controversial history of South Africa, there are a number of museums you'll want to visit. The Apartheid Museum in Jo'burg stands out, giving you the chance to see how the country is coming to terms with its past, while the National Museum of Natural History lets you learn about South Africa's natural heritage.  

Tipping: While you're perusing the streets of Cape Town or Johannesburg, it might be worth taking note of the local customs. As the general level of income in South Africa is quite low, tipping is commonplace – around 10-15% in restaurants is the norm. This extends to taxi drivers, fuel attendants, bartenders and more. You might also tip car guards if you've hired your own set of wheels and want to park it safely 

Staying safe: South Africa is for the most part a safe place to be, so long as you use common sense and remain aware of where you are. The same kind of tips apply here as they would in most places – don't flash cash or expensive belongings, stick to the main touristy areas, and avoid walking around alone at night 

Getting around: The easiest way to get around Jo'burg and Cape Town in South Africa is by Uber – they're common and reliable, and might be cheaper than taxis 

Bring cash and cards: You'll be able to pay by credit or debit card in most places, and also by contactless payment methods. Given the choice, always opt to pay in local currency (rand) rather than in GBP – you'll get a better exchange rate. Carry some cash as well – and reject the currency conversion (to GBP) option at the ATM. You'll get a better rate if your bank does the conversion.  
Food and drink 
South Africa is a pretty awesome place to be if you enjoy your food and drink, and the mix of cultures and cuisines mean you'll have plenty of options. Coastal cities offer fresh fish and seafood with a Mediterranean touch, Durban's Indian population has created a thriving curry scene, and Cape Town's Cape Malay influence brings a fusion of Malaysian, Indonesian, and East African cuisine. However the two mainstays are South Africa's winelands and their own brand of barbecue – Braai. 
Wine country: If you're a vino-lover, Stellenbosch and Franschhoek are must-visits – each less than an hour from Cape Town. You'll be able to find a huge range of wines, red and white, but the signature is from a grape known as pinotage – a cross between pinot noir and Cinsaut 

Braai: Braai is more than just a way of cooking in South Africa, it's an ingrained part of their culture. You'll find a built-in braai set-up in pretty much every garden, picnic spot and campsite, and specialities you'll want to try include boerewors – a beef and pork sausage – and a variety of steaks. In warm weather, it's best washed down with a local beer 
Wildlife 
You can enjoy game rides and try and spot the big five – lions, leopards, rhinos, elephants and buffalo – but there are also spots for whale watching and horse riding, depending on where you go. Some destinations we can recommend: 
Kruger National Park: Kruger is arguably South Africa's crown jewel, a huge national park spanning almost 20,000 square kilometres. It's home to an array of wildlife, including the big five, as well as hundreds of species of birds and mammals 

Hermanus: Hermanus is South Africa's whale-watching capital, home to the only 'Whale Crier' in the world – keep an ear out for the kelp horn that signals whale sightings, and visit in September for their famous Whale Festival 

Addo Elephant National Park: Addo Elephant National Park is an alternative to Kruger, and offers the whole safari experience but far closer to the city – it's just a short drive from Port Elizabeth 
Natural wonders 
Cape Point: Cape Point is a peninsula that cuts deep into the South Atlantic Ocean, situated in the southern part of Table Mountain National Park and hugging False Bay. It contains the smallest but most diverse of the planet's six floral kingdoms, as well as a huge array of tourist activities and destinations. It's worth spending the day there, so you can experience the area to the fullest – from shipwreck walking trails to the Flying Dutchman funicular. There are also plenty of braai and picnic spots, the famous Two Oceans restaurant and shops full of souvenirs and merchandise 
Table Mountain: An iconic sight of Cape Town, Table Mountain towers over the city and makes up the north part, and offers a few hiking trails for those keen to get an unforgettable view of the city. If you don't fancy the walk, there is also a cable car. 
Drakensberg: The Drakensberg mountain range is the highest in South Africa, peaking at 3,475 meters, and as well as its sheer natural beauty it's also known for a plethora of fun activities. You can enjoy a day of quad biking, rock climbing, kayaking, trout fishing and abseiling to name a few. The World Heritage Site is also home to many of the historic San rock paintings and a range of wildlife 
Blyde River Canyon: The largest green canyon and third-largest natural canyon on the planet, Blyde River Canyon sits on the north end of the Drakensburg range mentioned above. A visit lets you see lush green subtropical forests, crashing waterfalls and the renowned Bourke's Luck Potholes, a series of natural rock sculptures. You'll be able to hike several trails winding down into the canyon, and God's Window is a must-see – giving you jaw-dropping panoramic views of the valley 
Adventure sports 
Not for the faint-hearted, South Africa is also home to several adventure sports opportunities, including but not limited to: 
Shark cage diving 

Sandboarding 

Skydiving 

Windsurfing 

Bungee jumping 

Ostrich riding 
If you plan on pumping some adrenaline, remember it's important to protect yourself with adventure or water sports travel insurance – so you can enjoy yourself with the peace of mind that comes with financial protection if things go wrong.