Travel insurance: will it cover missed connecting flights?
Getting successfully from one place in the world to another often relies on smooth interconnecting flights. But will your travel insurance pay out if you miss one?
Travel can be a complicated business where it involves several different components. Here's what you need to know about travel insurance and connecting flights.
Does travel insurance cover missed connecting flights?
It is possible to buy travel insurance that will cover you for missed flights. However, exactly what type of flights and under what circumstances will depend on the policy.
Standard travel insurance policies – especially at the cheaper end of the market – are unlikely to provide cover for missed flights at all. You will need to buy it as an 'add-on' which will involve paying extra.
Even with an add-on, some policies will only cover you for missed outbound and final inbound flights – not connecting flights. As always, check the policy wording carefully if missed connecting flights are something you specifically want cover for.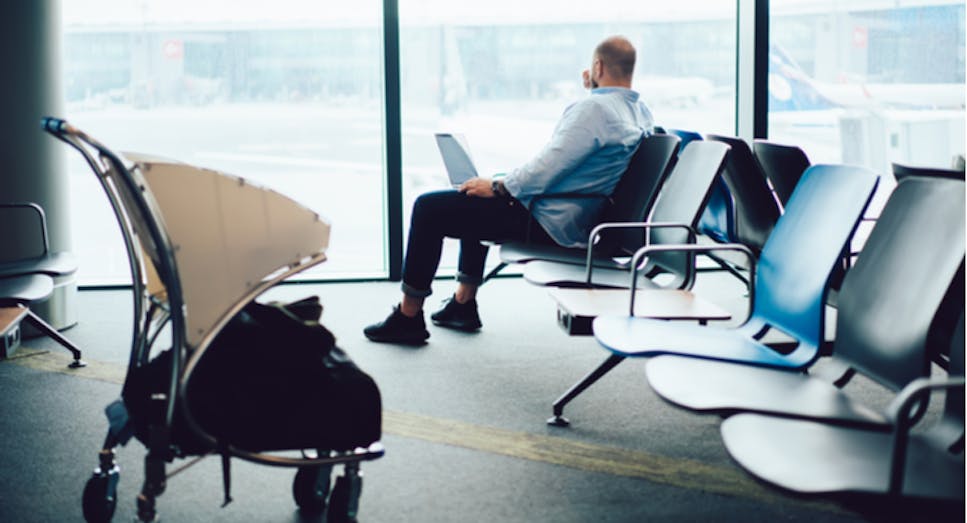 Does it matter why I missed the connecting flight?
Even when you buy travel insurance that covers missed connecting flights, whether you will be eligible to claim will be subject to specific criteria – as set out below.
What if a missed connection is the airline's fault?
If you missed a flight because your airline did not deliver you to the next airport on time (and you have one single through ticket) it's the airline's responsibility to put you on an alternative flight – as well as provide accommodation and food costs where necessary.
For this reason, most travel insurers will not pay out when the airline is at fault.
If you are travelling within the UK/EU on an EU-regulated flight and reach your final destination more than three hours late as a result of a connecting flight being delayed or cancelled due to something within the airline's control, you may be able to claim compensation direct from the airline under EU rules.
If your connecting flight was booked separately from your original flight however – and it's not a single 'through ticket' – your claim will be limited to the delay on that individual flight.
What if a missed flight connection is my fault?
If you missed your connecting flight because you simply spent too long in the Duty Free or the airport bar, you're very unlikely to be offered compensation from either the airline or from your travel insurance provider.
What if a missed flight connection was due to missing my original outbound flight?
If you didn't make your connecting flight as a knock-on of missing your original outbound flight, whether your insurance will pay out will also depend on the circumstances.
For example, if you simply didn't leave enough time to get to the airport (factoring in heavy traffic) or enough time to get through security (factoring in lengthy queues), then your claim is unlikely to be unsuccessful.
However, if you missed your original flight for reasons such as a major delay on public transport, a road accident (although usually limited to a motorway or dual carriageway), a car breakdown or extreme weather conditions, you may have a successful claim on your travel insurance policy.
How much can I claim on missed connecting flights?
Each travel insurance policy will set down a cap on the amount you can claim for missed connecting flights. This tends to be anywhere between £250 and £1,000 depending on the policy.
What do I need to make a claim for a missed connecting flight?
As with any kind of insurance claim, the more evidence you can gather, the better. Here's how to prepare for a claim on a missed connecting flight:
Compile original travel documents, receipts and tickets – and organise digital versions into a specific folder

Ask the airline's customer services department to confirm delays or cancellations for connecting flights and take screen shots of any app updates on your phone

Take pictures of public transport display boards informing delays and cancellations

For delays on the road caused by an accident or bad weather, take pictures or video with your phone – and request confirmation from the Department of Transport or Highways Agency

If your vehicle broke down, get written confirmation from the breakdown company
How can I best avoid missing my connecting flights?
Whether you have booked different connecting flights yourself or all your connections are on one through ticket, ideally you should have a minimum one-hour transfer window for domestic flights, and two-hour for international flights.
But sometimes even the airlines themselves give you a tight turnaround between arriving and getting to the next departure gate. In any case, make sure you are fully prepared for what's coming.
For example, find out in advance whether you'll have to go through customs or change terminals; whether the connecting flight is with the same or a different airline, and whether it's the last connecting flight from that airport that day.
And even if you think you have time, resist the urge to pop into a shop or even grab for a coffee – get to the departure gate first.
What should I do if I miss my initial flight or connection?
If you arrive at the airport too late to catch your flight, go straight to your airline's customer services desk, explain what's happened – and see what they can do. Being polite and staying calm will help in every case.
Always make sure you have the right travel insurance policy for your needs around missed flights and connections by comparing travel insurance deals and checking the small print.