Compare travel insurance for Malaysia
Taking out travel insurance will help ensure you remember your time in the tropical paradise that is Malaysia for all the right reasons
Why do I need travel insurance for Malaysia?
Travel insurance for Malaysia should be a vital part of your holiday checklist; designed to protect you should things go wrong, it also offers valuable peace of mind.  
Travel insurance helps to lessen the financial distress associated with any problems you face while on holiday in Malaysia. Whether you lose your passport, have your bags stolen, or need emergency medical treatment, you can relax in the knowledge that your insurance provider will help out with the costs.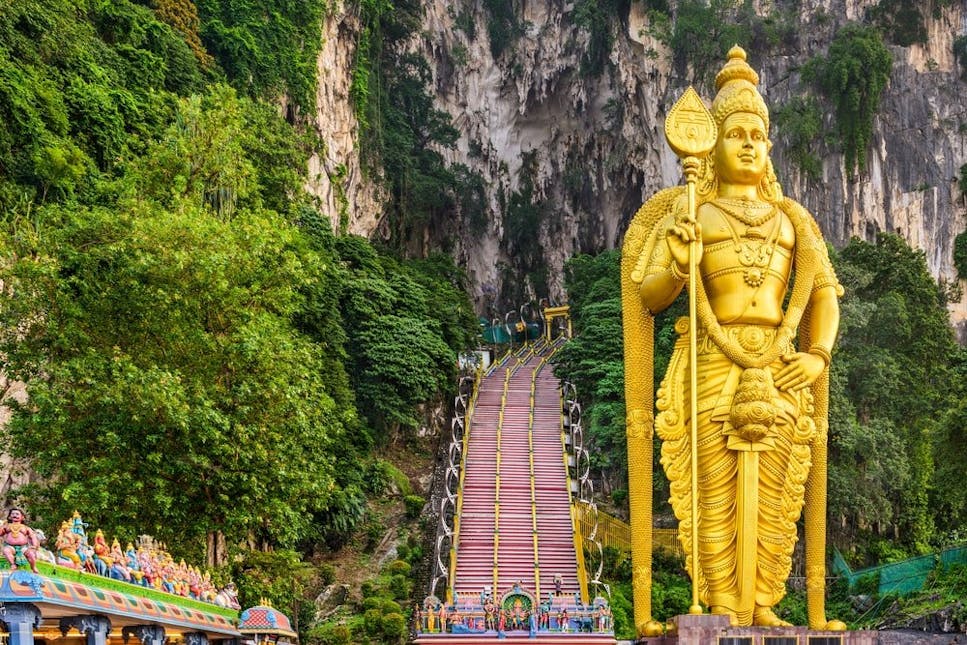 What type of travel insurance do I need for Malaysia?
Malaysia is in South-east Asia, so you will need worldwide cover to be protected during a holiday there. 
If you're only planning to go on holiday to Malaysia in the next year or so, a single-trip travel insurance policy will protect you from when you take out your cover, to when you return home. 
However, if you have multiple holidays planned, an annual multi-trip policy may suit you better as it will cover all your trips for the next 12 months. 
The final option is backpacker travel insurance, which is designed to cover one trip to multiple destinations over an extended time period. 
What should my travel insurance policy include for Malaysia?
Your travel insurance policy for Malaysia should include:
Medical: This provides cover for medical treatment, including hospital stays, while you are away. You can usually claim up to a set limit, say £5m – although treatment relating to pre-existing medical conditions will only be covered if you tell your insurer about the condition when you take out your policy

Repatriation: This pays out if you need to be brought home to the UK due to a medical emergency

Cancellation: This covers you if you need to cancel your trip unexpectedly, or cut your holiday short (also known as 'curtailment')

Travel delays and missed departures: This pays out if you miss your flight due to an event that is beyond your control, or suffer extended delays to your travel plans 

Baggage: This covers the associated costs if your belongings are lost or stolen during your trip. Just remember to check the single item limit as well as the overall limit, especially if you plan to travel with high-value items such as jewellery

Cash: This reimburses you up to a certain amount (usually around £300) if your money is lost or stolen while you're away

Gadgets: This covers you your mobile phone or laptop is stolen or damaged while you're on holiday

Travel abandonment: This pays out if your trip becomes unfeasible due to external circumstances such as political unrest

Passport: This covers you if your passport is lost or stolen, as getting a replacement while you're abroad can be expensive

Personal liability: This covers the costs if you injure someone else by accident while you're away, or damage their possessions
Malaysia travel insurance: Exclusions and what to watch out for
There are certain situations in which travel insurance for Malaysia will not pay out. Known as exclusions, these are stated in the policy terms. In some cases, however, you can take out extra cover to plug these gaps. 
Common exclusions and extra cover options to bear in mind include: 
Pre-existing conditions: If you live with a pre-existing medical condition, or have had treatment for one within the last few years, it's important to disclose this information to your insurer. Otherwise, you may well find you are unable to make a claim relating to medical treatment that is linked to that condition. 
You'll probably have to pay a bit more for this cover, but it will be well worth it should you require medical care during your trip.
FCDO advice: Travelling against government advice can invalidate your travel insurance, so it's important to always check the Foreign, Commonwealth & Development Office's (FCDO) travel advice for your destination. For more information about how Covid-19 affects travel cover, read our guide on coronavirus and travel insurance.
Sports and activities: While many sports are covered as standard by travel insurance policies, some activities require extra protection in the form of adventure cover. Remember too that there are limits on what you are covered for when engaging in activities such as scuba diving, so it's wise to check the small print before taking any risks. 
Is healthcare free in Malaysia?
The healthcare services available in Malaysia are relatively high quality. However, they are not cheap, so it's important to have travel insurance to avoid being landed with a large bill should you need treatment while you're away.
Travelling to Malaysia: Key Information

Language(s)

Malay

Currency

 Malaysian ringgit- 

Dialling code

+60

Plug sockets

G

Emergency contact number

112 (from a mobile phone) or 999 (police/ambulance) and 994 (fire). You can also call 991 for the Tourist Police Hotline

Embassy address

45 Belgrave Square, London SW1X 8QT

FCDO travel advice

Check the
Top tips for travelling to Malaysia
With its beautiful beaches and verdant rainforests, Malaysia is blessed with a wealth of natural beauty. A scuba diving mecca, it is also home to the world's highest twin towers, which are situated in the lively capital: Kuala Lumpur. 
Our top tips to help you make the most of your time in Malaysia include: 
When to visit: Malaysia is hot and humid pretty much all year round. But the best time of year to visit will largely depend on where in Malaysia you are planning to go. If you're heading to the East coast, try to miss the November to February Monsoon season; if you're going to the West coast, the months to avoid run from April to October.  
Getting around: There are lots of public transport options available in Kuala Lumpur, while the country's other cities and states are also well serviced by public buses. 
Treat your tastebuds: Malaysian cuisine is spicy but delicious. So don't be afraid to try the fare on offer from the nation's many street food vendors. Specialities to look out for include Satay skewers and Nasi Lemak. 
Tipping etiquette: You don't have to tip in Malaysia, as most restaurants and bars will add a 10% service charge to your bill as standard. You're also only expected to pay the exact amount when you take a taxi.
Learn the lingo: The official language in Malaysia is Malay, so why not try to learn a few simple Malay phrases before touching down in the country? It will make you much more popular with the people you meet!
Respect the locals: Malaysia is a predominantly Muslim nation, so it's a good idea to dress relatively conservatively – especially in urban areas. While bikinis and swimsuits are perfectly acceptable on the beach, nude sunbathing is also to be avoided here!