Compare travel insurance for China
Taking out travel insurance for your next trip to China will allow you to fully enjoy this fascinating Asian destination
Why do I need travel insurance for China?
Travel insurance for China should be a vital part of your holiday checklist; it will protect you should something go wrong, and give you valuable peace of mind during your trip. 
Travel insurance is designed to prevent you losing out financially should you encounter any problems during your trip to China. From lost luggage to emergency medical treatment and repatriation (including being flown home by air ambulance), travel insurance is your holiday safety net.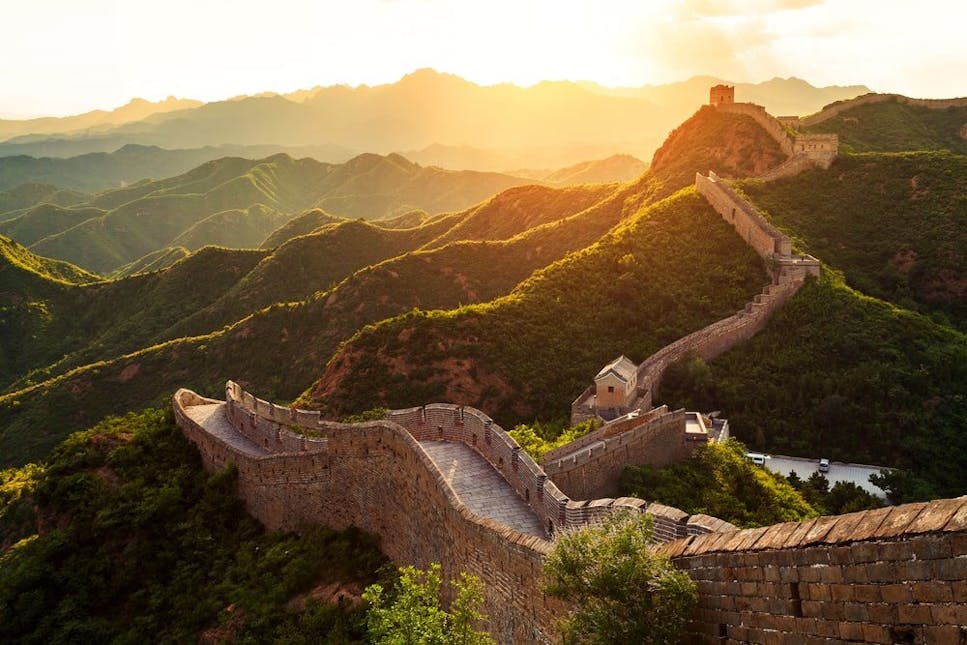 What type of travel insurance do I need for China?
You will need worldwide cover to be protected during a visit to China.
If you're only planning to visit China, a single-trip travel insurance policy may be the best option. It is designed to cover a one-off trip, and offers protection from the moment you buy your policy until the time of your return. 
If, however, China is just one of several overseas destinations you plan to visit in the next 12 months, an annual multi-trip policy may be a better choice. Designed for regular travellers, these policies cover you for multiple trips throughout the year.
And if you're backpacking across the globe and stopping off in China, backpacker travel insurance is likely to be the right choice for you. It's designed to protect you during one trip to multiple destinations over an extended period of time. 
What should my travel insurance policy include for China?
For a trip to China, your travel insurance policy should include:
Medical cover: Cover for medical treatment, usually up to £5m (although some travel insurers offer more), is an essential part of your travel policy. To be able to make a claim, it's important to always let your travel insurance provider know if you live with a pre-existing medical conditionv.

Repatriation: Covers you if you need to be brought home to the UK due to a medical emergency

Cancellation: Covers you if you need to cancel your trip unexpectedly, or curtail your holiday, for example because you are in an accident

Travel delays and missed departures: Covers you if you miss your flight due to an event that is beyond your control (such as a family emergency) 

Baggage: Covers you if your belongings are lost or stolen during your trip. You may need separate cover to fully protect high-value items such as expensive jewellery

Cash: Covers you if your money is lost or stolen while you're away, up to a certain amount – often around £300 

Gadgets: Covers you if your mobile phone or laptop is stolen or damaged while you're away

Travel abandonment: Covers you if your trip becomes unfeasible due to external events such as political unrest

Passport: Covers you if your passport is lost or stolen during your holiday

Personal liability: Covers the costs if you injure someone or damage their possessions by accident
China travel insurance: Exclusions and what to watch out for
All travel insurance policies include some exclusions, but you can tailor your travel insurance to suit your needs by adding on extra cover where necessary. There will usually be an extra premium to pay when you do this, but at least you'll know you're properly protected. 
Things you may want to consider when buying cover include:
Pre-existing condition travel insurance: It's important to let your insurer know if you live with a pre-existing medical condition, or have had one in recent years. Otherwise you may find you are unable to claim for any emergency medial treatment relating to that condition while you're away. You may have to pay a higher premium for your policy as a result, but doing so could save you thousands of pounds in the long run. 

FCDO advice: It's always worth checking the travel advice issued by the Foreign, Commonwealth & Development Office (FCDO) before you go on holiday, as some insurers will invalidate your policy if you travel against government advice. If you're worried about COVID-19 affecting your travel plans, you can find out more by reading our guide on coronavirus and travel insurance.

Sports and activities: If you're planning on participating in higher-risk activities while you're in China, you can get greater protection by taking out adventure cover. There are ski resorts in China, so if you're planning to enjoy the slopes then winter sports cover is also a good idea.
Why do I need travel insurance for China?
Medical treatment isn't free for foreign travellers in China. So if you don't have travel insurance, you'll have to pay for everything from medication to hospital treatment, which can be very expensive – especially if you go to a private international clinic. 
Travelling to China: Key Information

Language(s)

Mandarin, Cantonese, Hunanese, and other dialects, English

Currency

Chinese Yuan (AKA Renminbi) - 

Dialling code

+86

Plug sockets

A, C & I

Emergency contact number

110 (police), 120 (ambulance) or 119 (fire)

Embassy address

49-51 Portland Place, London W1B 1JL

FCDO travel advice

Check the
Top tips for travelling to China
From the high-rise glamour of Shanghai to the historical significance of the Great Wall, China is a fascinating destination. Into history? Beijing's Forbidden City palace complex dates from 1420 and offers a glimpse into the opulent world of China's ancient rulers. Love animals? Check out the giant panda breading centre in Sichuan capital Chengdu. 
Tips to help you make the most of your trip to China include:  
When to visit: China is a huge country, so the best time to visit will depend on where you are planning to go. For many destinations, Spring and Autumn offer the best mix of comfortable temperatures and fewer crowds. 
Getting around: China has a great high-speed train system, although flying is still the easiest way to reach far-flung parts of the country. The bus system is also efficient, while taxis are relatively cheap, especially in rural areas. Other options include taking a cruise down the Yangtze River and – if you're feeling brave – cycling around the nation's bustling cities.   
Watch out for the Great Firewall of China: If you want to stay in touch with friends and family via social media websites such as Facebook and Twitter, you'll have to do it via a VPN connection, as these sites are blocked in China. The same is true of YouTube and Google – so you won't be able to use Google Maps to find your way around!  
A few words of Madarin can go a long way: English is widely spoken in big cities such as Beijing and Shanghai, but learning a few simples phrases such as ni hao (hello) and xie xie (thank you) will make you much more popular with the locals.  
Exotic cuisine: You can eat extremely well in China, but don't expect the dishes to be exactly the same as those served at your local Chinese back home. As the Chinese enjoy eating certain things we generally don't (chicken feet, for example), it's also worth checking what you're ordering – when you can! The good news is that most restaurants in large cities now have English menus – or at least menus that include photos of the meals on offer. 
Shopping etiquette: As in many Asian countries, haggling is widely accepted – and even expected – in China. If you're good at it, you may well find you can pay just 10% or 15% of the starting price!