Compare travel insurance for China
Taking out travel insurance for your next trip to China will allow you to fully enjoy this fascinating Asian destination
Why do I need travel insurance for China?
Travel insurance isn't compulsory for China but it's a good idea if you travel to China from the UK. If anything goes wrong during your trip, the right travel insurance will give you peace of mind that you have financial protection. 
Travel insurance is designed to prevent you losing out financially should you encounter any problems during your China travel. From lost luggage to emergency medical treatment and repatriation, travel insurance is your holiday safety net. 
Travel insurance is a good idea if you go to China because: 
There isn't any state-funded medical care for visitors to China 

Private medical treatment is expensive in China 

Repatriation from China to the UK is expensive as it's a long way 

You'll be covered if you lose your possessions, passport or luggage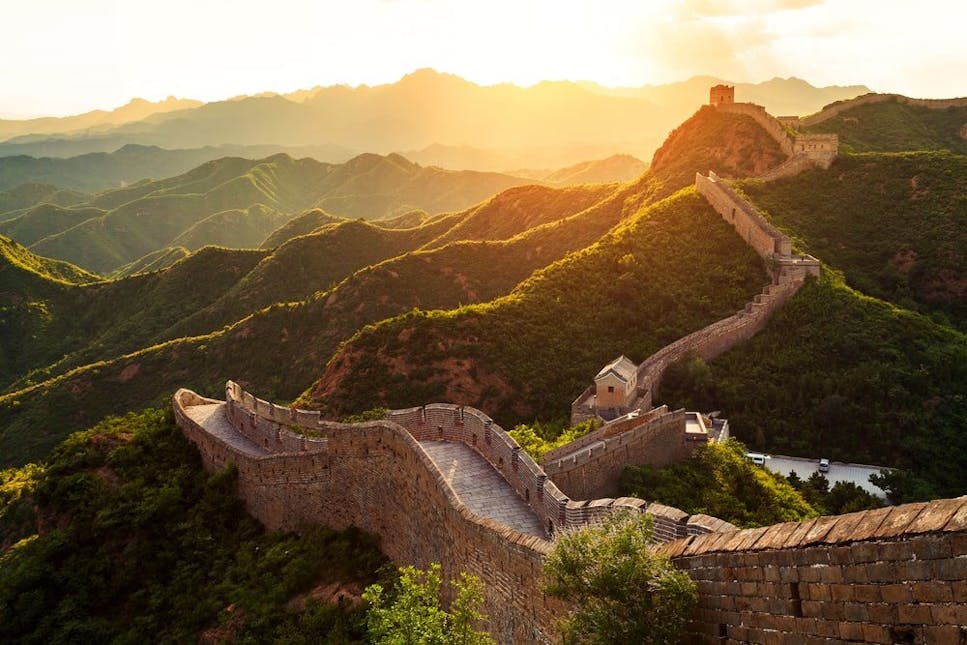 What type of travel insurance do I need for China? 
You will need worldwide cover to be protected during a visit to China. 
If you're only planning to visit China, a single-trip travel insurance policy may be the best option. It is designed to cover a one-off trip, and offers protection from the moment you buy your policy until the time of your return.  
If, however, China is just one of several overseas destinations you plan to visit in the next 12 months, an annual multi-trip policy may be a better choice. Designed for regular travellers, these policies cover you for multiple trips throughout the year. 
And if you're backpacking across the globe and stopping off in China, backpacker travel insurance is likely to be the right choice for you. It's designed to protect you during one trip to multiple destinations over an extended period of time.  
Expert quote, Emma Lunn:
"China is a fascinating place and the third biggest country in the world. Due to the vast landmass, you can experience different types of environments, from deserts and beaches, to mountains and tropics in one trip. The Great Wall of China, the Terracotta Army and seeing giant pandas are all must-dos. But make sure you have the right travel insurance for China – just in case anything goes wrong with your trip."  
What is covered with China Travel Insurance? 
Exactly what it covered for travel to China varies between travel insurance policies. A good travel insurance policy should include: 
Medical cover: Cover for medical treatment, usually up to £5m (although some travel insurers offer more), is an essential part of your travel policy. Make sure you tell your travel insurance provider about any pre-existing medical conditions you have to ensure you have the right cover. 
Repatriation: Covers you if you need to be brought home to the UK due to a medical emergency 
Cancellation: Covers you if you need to cancel your trip unexpectedly, or curtail your holiday, for example because you are in an accident 
Travel delays and missed departures: Covers you if you miss your flight due to an event that is beyond your control (such as a family emergency)  
Baggage: Covers you if your belongings are lost or stolen during your trip. You may need separate cover to fully protect high-value items such as expensive jewellery 
Cash: Covers you if your money is lost or stolen while you're away, up to a certain amount – often around £300  
Gadgets: Covers you if your mobile phone or laptop is stolen or damaged while you're away 
Travel abandonment: Covers you if your trip becomes unfeasible due to external events such as political unrest 
Passport: Covers you if your passport is lost or stolen during your holiday 
Personal liability: Covers the costs if you injure someone or damage their possessions by accident 
Covid-19: Covers cancellation, medical expenses, repatriation and extended stays in China as a result of Covid-19.  
What isn't covered with China travel insurance? 
All travel insurance policies include some exclusions – these are things that aren't covered.  
Pre-existing medical conditions: If you have a pre-existing medical condition such as diabetes, it's vital you declare this when you take out cover. Not doing this is known as 'non-disclosure' and can invalidate your travel insurance policy. This potentially means you won't be able to claim for the cost of medical treatment for the condition if it causes issues while you're away 

High-risk activities: If you're planning on taking part in any high-risk activities in China such as skiing at Nanshan Ski Village, bungee jumping at Longqing Gorge or paragliding at Beijing's The Flying Man Club, you'll need cover for adventure/adrenaline sports. 

Alcohol and drugs: If any claims you make result from you being intoxicated – for example, if you lose your possessions while drunk – then you won't be covered for your losses 

Unexpected incidents: Losses caused by incidents such as natural disasters, civil unrest, terrorism and war aren't usually covered by standard insurance policies. Be aware that China is susceptible to earthquakes, flooding and typhoons 

Government advice: If the UK government has advised against all but essential travel to China, the majority of insurers won't cover you if you then set off for a trip. Check the Foreign and Commonwealth Development Office (FCDO) for the latest China travel advice. 
Can I get Travel Insurance for China with pre-existing medical conditions? 
Yes, you can still get travel insurance for China with a pre-existing condition.  
Any health condition you've been diagnosed with, are waiting for a diagnosis of, or have been treated for counts as a pre-existing condition.  
If you don't tell your insurer about a pre-existing condition when buying a travel insurance policy, this is known as 'non-disclosure' and can result in your policy becoming void.  
Some common conditions, such as arthritis, might be covered at no extra cost, but you still need to let your insurer know about them. More serious pre-existing conditions, such as a previous heart attack or stroke, will mean paying a bit more for travel insurance or going to a specialist insurer for comprehensive cover.  
The right travel insurance policy will cover you for medical treatment or medical assistance in China, as well as cancellation, repatriation, curtailment, and personal belongings. 
China often has high levels of air pollution in major urban and industrialised areas. This may aggravate bronchial, sinus or asthma conditions, so make sure you have travel insurance to cover bronchitis and asthma. 
Do I need a visa to visit China? 
British nationals need a visa to enter mainland China, including Hainan Island, but not Hong Kong or Macao. You can get this from a Chinese Visa Application Service Center in London, Manchester, Edinburgh or Belfast before you go. You won't need a transit visa unless you want to leave the airport. 
You should carry your passport with you for ID at all times while you are in China. Police ID checks are common, especially during periods of heightened security and major sporting or political events. You might be fined or detained if you don't show the police your ID when asked – your travel insurance won't cover this cost. 
Compare China Travel Insurance 
Tell us about you, your planned trip to China, and your travel insurance requirements and we'll compare travel insurance deals to help you find the best value cover.