Compare travel insurance for Brazil
Our tips for an adventure in the Amazon – just make sure you're protected before you head off
Brazil is huge: the distance from London to Moscow fits comfortably within the country's borders. It has the world's biggest natural rainforest, the Amazon, as well as some of its largest cities – the bustling metropolises of Rio de Janeiro and São Paulo.
Whether you're taking a slow boat down the Amazon river, camping in the jungle, showing your stuff on the beach, or dancing the night away in a chic city, a trip to Brazil is an experience you're unlikely to forget.
We've got all the info you need to make your trip the holiday of a lifetime – just make sure you're insured before you leave, so you're completely protected in case anything goes wrong.
Do I need travel insurance for Brazil?
If you're planning a holiday in Brazil, you should always make sure you have travel insurance before you set off. That way, you'll be protected against many common travel problems while on your trip. For instance, travel insurance can cover you against illness, accidents, lost baggage and theft while you're on your Brazilian getaway.
Travel insurance also means you'll be able to reclaim your costs if you have to cancel or cut short your trip in an emergency – so you can relax and enjoy your holiday.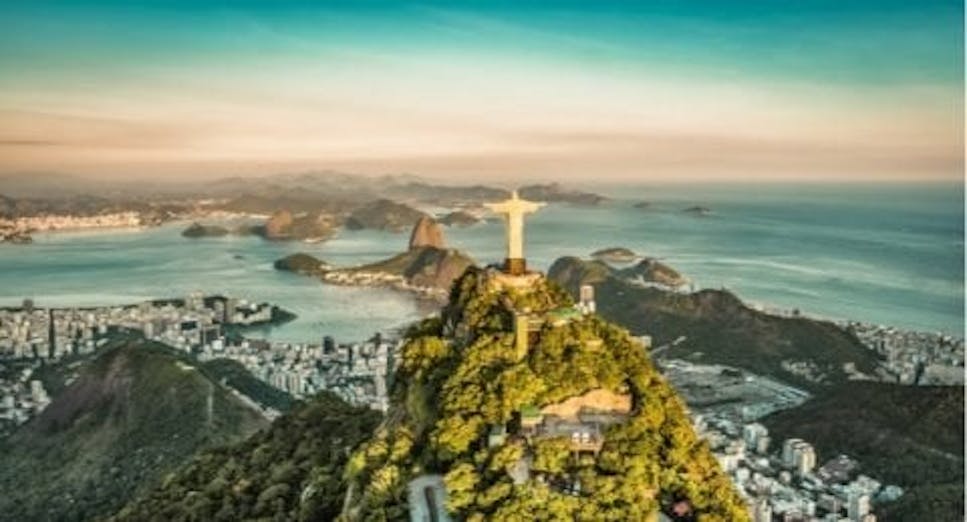 What type of travel insurance do I need for Brazil?
Your trip to Brazil will usually be covered by any worldwide travel insurance policy. However, there are many different types of insurance that might suit your holiday. When you find the best travel insurance deals through MoneySuperMarket, you'll be able to tailor your insurance to your needs. Some categories to look out for:
Single-trip insurance: If you only want to cover your trip to Brazil, select single-trip travel insurance, and type in Brazil as your destination

Annual multi-trip insurance: If you take two or more holidays a year, it might save money to buy an insurance policy for the entire year

Backpackers' insurance: If you're visiting Brazil as part of a backpacking holiday, you can find great deals on backpackers' insurance, which can cover you for longer trips or if you'll be visiting several different countries
What should my Brazil travel insurance include?
When you're choosing a travel insurance deal for your Brazilian holiday, watch out for these important features your cover should include:
Medical cover, which most insurers will offer for costs up to £5m

Cancellation cover, which pays out up to a certain amount if you need to cancel your holiday or cut it short due to an emergency

Repatriation, which covers the cost of bringing you back to the UK

Baggage cover, which insures you in case your luggage is lost during your trip or any of your possessions are stolen. If you're taking any particularly expensive items – such as jewellery – on your holiday, make sure they'll be included in your insurance

Gadget cover, which will help in case a possession such as a mobile phone or a GoPro is lost or stolen

Passport cover, which protects you against extra expenses if your passport is lost or stolen while you're abroad
You should also keep an eye on your policy's excess – that's the amount you'll have to pay yourself towards any claim. A higher excess usually means your premium is cheaper – but make sure it's an amount you'll be able to pay.
The full details of your insurance will be in your policy document, so make sure you read it in full before you choose a travel insurance deal.
What won't be covered in my Brazil travel insurance?
There are some features that may not be included in your insurance for your trip to Brazil. These are known as exclusions. Make sure know what you can and can't claim for before you make your holiday plans.
Some insurance policies might not cover you for accidents or injuries you sustain during activities like scuba diving or jet-skiing, or even hiking or kicking around a football on the beach. MoneySuperMarket's insurance comparison tool allows you to quickly find out what activities will and won't be covered in any travel insurance policy. If you plan on enjoying any physical activities while on your Brazilian getaway, check that they're included first

If you have a pre-existing medical condition, or you've had one in the past for which you've received advice or treatment, you may be charged a higher premium. If this is the case, it may help to take out a special policy for pre-existing conditions

You may not be covered for incidents related to civil unrest, war or terrorism, so exercise caution

If you suffer an accident or injury that can be linked to you drinking too much or using illegal drugs, insurers are likely to refuse your claim
When should my Brazil travel insurance policy start from?
When you choose an insurance policy, make sure you're covered from the day you book your trip, not the day you actually leave. That way, you'll be covered in case you need to cancel your holiday before you set off.
Health and vaccinations
Foreign travellers have access to public healthcare facilities in Brazil, but they're often very crowded and sometimes don't have enough medication. The standard of care is better in private facilities, but you'll need to demonstrate that you have travel insurance before being treated.
Malaria is present in some areas of Brazil, along with dengue fever, chikungunya virus and the zika virus are present in Brazil. These are spread by mosquitoes, so it's important to bring insect repellent and take sensible steps to avoid being bitten.
Before you travel to Brazil, you should make sure you're up to date with all your vaccinations. In particular, you should make sure you've had a tetanus shot, and you're immunised against typhoid and hepatitis A.
The legal status of some medicines might be different in Brazil, so if you use any prescription drugs make sure you take a prescription and a note from your doctor explaining your condition.
Brazil fact file
Travelling to Brazil: Key information

Language

Portuguese

Currency

Real

Dialling code

+55

Plug sockets

Plug socket types C and N – adapter needed

Emergency services phone number

190 (police) or 193 (fire or ambulance)

Vaccinations:

See the National Travel Health Network for latest information

Embassy address and contact details

Quadra 801 - Conjunto K - Lote 08

Telephone: +55 (61) 3329 2300

FCDO travel advice

See UK gov website for latest information
Top travel tips for Brazil
Brazil is full of beautiful sights and exciting things to do. Use our Brazilian travel tips to help you make the most out of your holiday:
Take it slow: Brazil is a huge country, with everything from beaches to jungles to huge buzzing cities. There's loads to explore – but cramming everything in can be stressful. Focus on a few key experiences and you'll enjoy them more. The rest will still be waiting for you when you come back

Photocopy your passport: Under Brazilian law, you're required to have some kind of ID on you at all times. It's likely you'll never be asked – but just in case, it's a good idea to make a clear photocopy of your passport to carry around with you. That way, you won't have to worry about losing it to pickpockets

Carnaval: The carnival in Rio de Janeiro might just be the greatest show on Earth. Around two million people take to the streets in February for the yearly spectacular, with giant floats, parades of samba dances, and costumes that are out of this world. Don't worry if you miss the big event, though – there are plenty more festivals and carnivals dotted all over the country, throughout the year. During October in the southern city of Blumenau, you can even take part in the world's second largest traditional Oktoberfest, after the one in Munich

Learn the lingo: While staff at hotels and restaurants should have good English, it's not very widely spoken in Brazil. And while Spanish common in the rest of Latin America, it isn't likely to get you much further. It's a good idea to learn a few phrases of Portuguese before you set off – even if your new Brazilian friends know some English, they'll definitely appreciate the effort

Shopper's paradise: Brazil is a great destination for designer clothes and tiny bikinis – but there's loads more if you go off the high street. Check out the Feira Nordestina in Rio – the city's biggest market, where you can sample great food, browse handicrafts from across the region, watch martial arts displays and listen to live local music

Running a red: Brazilian drivers often treat traffic lights as if they're strictly optional, especially late at night. There's a reason for this: driving through a red light on an empty road means you're much less likely to be carjacked. But for pedestrians, it means you should be extra careful when crossing the road – just because there's a green man doesn't mean it's safe to cross

Barbeque binge: Brazil is a paradise for meat lovers. Step into a traditional churrascaria to gorge on bottomless barbequed beef, pork or chicken. But vegetarians shouldn't despair: the country has plenty of delicious meatless food too. Its cosmopolitan population brings food traditions from as far afield as Italy, India, and Japan, and there's sure to be something you'll love

Picturesque Paraty: Brazil's huge cities are vibrant and full of excitement but they can get overwhelming. For somewhere more low-key, set off to Paraty on the coast between Rio and São Paulo – a colourful and beautifully preserved old colonial town on the turquoise waters of the Costa Verde

Stay safe: The favelas of Brazil are great to visit, and many offer guided tours. For most people, this is just their neighbourhood, but unfortunately crime does occur, and tourists are sometimes robbed. You can stay safe by sticking with your group and not flaunting any expensive items. In the unlikely event that someone threatens you, don't lose your cool and don't try to be a hero. Your travel insurance should protect you against any losses
Get the best price on travel insurance for Brazil
Travel insurance for Brazil is essential, but not all policies are the same. To find the cheapest Brazilian travel insurance that meets all your needs, it's important to compare before you buy.
MoneySuperMarket's comparison tool asks you a few simple questions about you and your holiday: where you are going, how long for and what you want your policy to cover, and in just a couple of minutes you can compare prices from a range of leading travel insurers.