Compare travel insurance to Brazil
Read our tips for an unforgettable adventure in the Amazon. Just make sure you're protected before you head off!
Brazil is huge: the distance from London to Moscow fits comfortably within the country's borders. It has the Amazon, the world's biggest natural rainforest, and it's also home to the bustling metropolises of Rio de Janeiro and São Paulo.
Whether you're taking a slow boat down the Amazon River, camping in the jungle, showing your stuff on the beach, or dancing the night away in a chic city, a trip to Brazil is an experience you're unlikely to forget.
Before then it's important to make sure you're insured before you leave so you're completely protected in case anything goes wrong.
Do I need travel insurance to Brazil?
If you're planning a holiday in Brazil, you should always make sure you have travel insurance before you set off. That way, you'll be protected against many common travel problems while on your trip. For instance, travel insurance can cover you against illness, accidents, lost baggage, and theft while you're on your Brazilian getaway.
Travel insurance also means you'll be able to reclaim your costs if you have to cancel or cut short your trip in an emergency. This way, you can relax and enjoy your holiday with well-deserved peace of mind.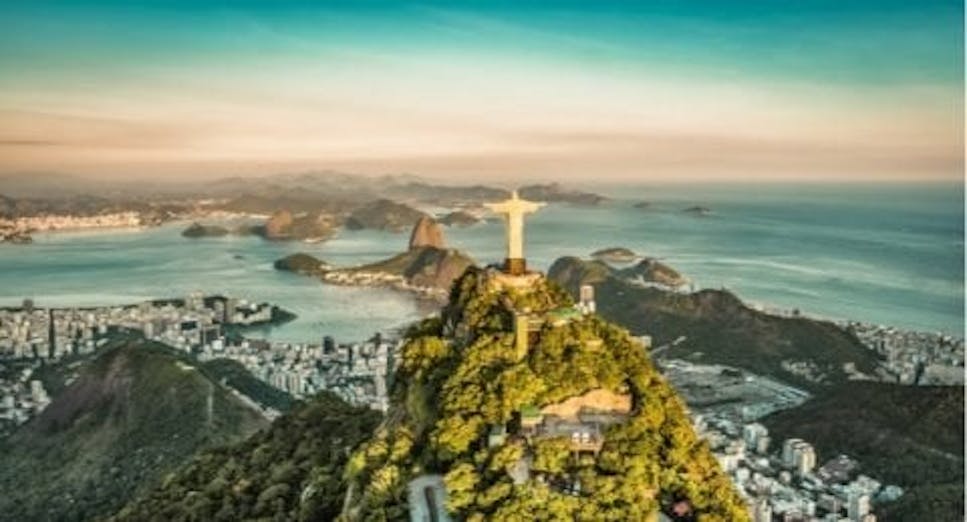 What type of travel insurance do I need for Brazil?
Your trip to Brazil will usually be covered by any worldwide travel insurance policy. However, there are many different types of insurance that might suit your holiday. When you find the best travel insurance deals through MoneySuperMarket, you'll be able to tailor your insurance to your needs. Some categories to look out for:
Single-trip insurance: If you only want to cover to last your trip then consider single trip cover as a cheaper option.

Annual multi-trip insurance: This type of policy is design for travellers taking two or more holidays a year with a policy that lasts the entire year. It helps reduce the hassle of booking a new policy each time and might also save you money in the long run.

Backpackers' insurance: If you're visiting Brazil as part of a backpacking holiday, you can find great deals on backpackers' insurance which provides cover for long term travel. This can cover you for longer trips or if you'll be visiting several different countries
What should my Brazil travel insurance include?
When choosing the perfect travel insurance to Brazil, watch out for these important features your cover should include:
You should also keep an eye on your policy's excess, which is the amount you'll have to pay yourself towards any claim. A higher excess usually means your premium is cheaper. However, make sure it's an amount you'll be able to pay.
The full details of your insurance will be in your policy document, so make sure you read it all before you choose a travel insurance deal.
What won't be covered in my Brazil travel insurance?
There are some features that may not be included in your holiday cover to Brazil. These are known as exclusions. Make sure to know what you can and can't claim for before you make your holiday plans.
Some insurance policies might not cover you for accidents or injuries you sustain during 'risky' activities. These could include 

scuba diving, jet-skiing, and even hiking or kicking around a football on the beach. MoneySuperMarket's insurance comparison tool allows you to quickly find out what activities will and won't be covered in any travel insurance policy. If you plan on enjoying any physical activities while on your Brazilian getaway, check that they're included first.

If you suffer from a medical condition, or you've had one in the past for which you've received advice or treatment, you may be charged a higher premium. If this is the case, it may help to take out a special travel policy for pre-existing conditions.

You may not be covered for incidents related to civil unrest, war, or terrorism, so exercise caution.

If you suffer an accident or injury that can be linked to you drinking too much or using illegal drugs, insurers are likely to refuse your claim.
When should my Brazil travel insurance policy start from?
When you choose an insurance policy, make sure you're covered from the day you book your trip, and not the day you actually leave. That way, you'll be covered in case you need to cancel your holiday before you set off.
Health and vaccinations
Foreign travellers have access to public healthcare facilities in Brazil. However, they're often very crowded and sometimes don't have enough medication. The standard of care is better in private facilities, but you'll need to demonstrate that you have travel insurance before being treated.
Malaria is present in some areas of Brazil, along with dengue fever, chikungunya virus, and zika virus. These are spread by mosquitoes, so it's important to bring insect repellent and take sensible steps to avoid being bitten.
Before you travel to Brazil, you should make sure you're up to date with all your vaccinations. Make sure you've had a tetanus shot and that you're immunised against typhoid and hepatitis A.
The legal status of some medicines might be different in Brazil. Therefore, if you use any prescription drugs, make sure you take a prescription and a note from your doctor explaining your condition.
Get our best price on travel insurance to Brazil
Travel insurance to Brazil is essential, but not all policies are the same. To find the cheapest Brazilian travel insurance that meets all your needs, it's important to compare before you buy.
MoneySuperMarket's comparison tool asks you a few simple questions about you and your holiday: where you are going, how long for, and what you want your policy to cover. In just a couple of minutes, you can compare prices from a range of leading travel insurers.