Insurance if you have to cancel your holiday
Can you get your money back if you have to cancel your holiday or if the company you booked with goes bust? Out guide explains what travel cancellation insurance covers and how it might be able to help.
What is cancellation cover travel insurance?
Cancellation cover is part of your holiday insurance policy that lets you claim for the cost of your holiday – up to a certain amount – if you have to cancel your plans.
It will only cover unforeseen reasons specified in your policy, such as if you have an accident and can't travel or suffer a bereavement and need to stay home.
Some level of cancellation cover is usually included as standard with the policy, but it can vary between insurers, so it's always good to compare policies before you buy.
If you feel it does not give you enough cover you can also buy dedicated cancellation insurance as an add-on or as a standalone policy.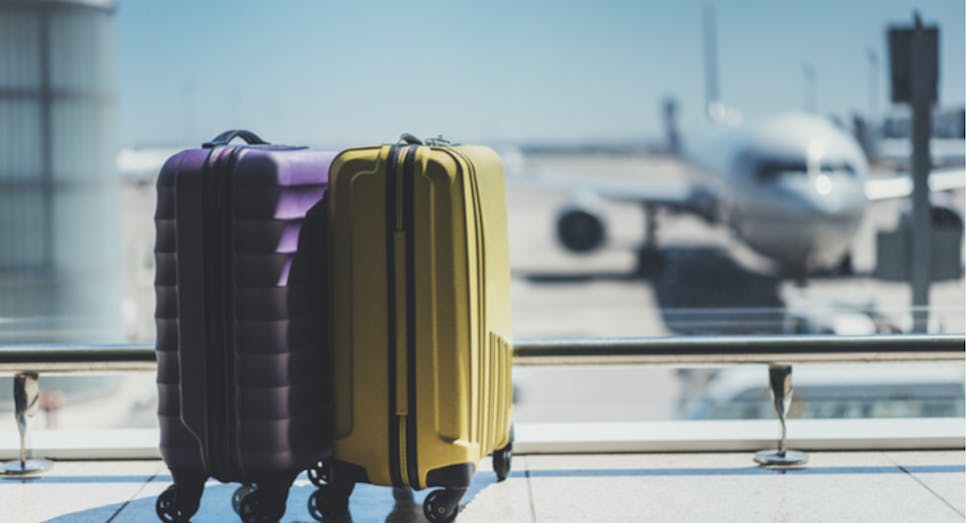 What costs are covered by travel cancellation insurance?
Different insurers will offer varying levels of cover so check the policy details before you take it out. Cancellation travel insurance covers the cost of your holiday, such as:
Pre-booked transport, such as plane or train tickets

Pre-booked accommodation, including hotels, campsites and hostels

Other pre-booked expenses, such as excursions and tours
Remember to factor in any excess you will need to pay when making the claim. You also can't claim on travel insurance if the holiday is cancelled and you receive a full refund. The cover is only designed to compensate you if you end up out of pocket.
When can I claim for holiday cancellation?
The reason for cancellation has to be unforeseen and out of your control to be covered by travel cancellation insurance. Examples of cancellation which could result in a successful claim include:
An accidental injury or illness

A fire or flooding at your home

Your destination becoming unsafe

A call for jury duty

A bereavement

Pregnancy, if a doctor advises it would be unwise to travel

Redundancy

Being a member of the armed forces and being ordered to return to duty
Always check your policy first to make sure the reason for cancellation is specified. If you're unsure, contact your insurance provider to check.
When can't I claim for cancellation? 
You won't be able to claim for the cost of transport, accommodation or excursions if you have to cancel them as a result of:
Injury caused by alcohol or drugs

A flare-up of a pre-existing medical condition, including a known illness of a close relative 

Your airline cancelling your flights – it will usually be the one to compensate you for this

You changed your mind and wanted to cancel your holiday
How much protection does cancellation cover offer?
The maximum you'll be entitled to will differ from policy to policy. In general, the higher your travel insurance premiums, the more cancellation cover you will be given. 
Consider how much you are paying for your holiday and make sure you have adequate cancellation cover in place. 
Policies available through MoneySuperMarket offer cancellation cover ranging from £750 to £12,000, so always check the policy details before you purchase.
When does holiday cancellation cover start?
Holiday cancellation cover starts from a specified date when you take out your travel insurance policy.
If you only schedule your travel insurance to coincide with the dates of your trip you won't be covered if the holiday is cancelled before you depart.
This is why it's important that you put travel insurance in place as soon as you've booked your excursion. Our guide on when to buy travel insurance provides more information. 
How do I claim for cancellation on travel insurance?
The claims process might differ slightly between insurers, but in general you'll need the following to make a claim for cancellation:
Receipts or invoices for the original bookings and subsequent cancellations

Travel documents that show when and where you're going

A signed medical note from your GP if you're claiming due to illness or injury

A signed copy of the death certificate if you had to cancel your trip because of a bereavement

Any other kind of evidence that you had to cancel – for example, a letter stating you must attend jury duty
The number you'll need to call to make a claim should be on your policy documents. Keep them in a safe place along with your policy number so your claim can be processed as quickly as possible.
If you booked through a travel agent you can normally contact them and ask to cancel your trip – including all flights, accommodation and excursions. 
If you booked online or through a comparison site you may have to call the airline and hotel you booked with and cancel each separately.
They might be able to offer you a full or partial refund, but if not you can claim on your cancellation policy.
How much notice do I need to give before cancelling my holiday and claiming?
To claim on your travel insurance cancellation cover, you'll be able to cancel your holiday and claim at any point before you leave. You can also claim for curtailment if you need to return home during your trip.
What if my airline company cancels my travel plans?
If your airline cancels your flights you should receive compensation from the airline company. This includes flight delays of more than three hours. Check your airline's website to find out how to claim.
If your flight is cancelled and the airline doesn't rebook you on an alternative flight within 24 hours, your insurance may cover you.
With strike action disrupting travel plans, your travel insurance may pay out as long as the strike wasn't a known event at the time you booked the cover.
Compare travel insurance with MoneySuperMarket
Find affordable and comprehensive travel insurance easily with MoneySuperMarket. 
Our simple-to-use platform compares policies from a huge range of providers based on your specific needs. 
Whether you prioritise overall cost, coverage, or claim excess, we've got you covered. 
Remember, the best deal isn't always the cheapest, so make sure you find the right amount of cover for your holiday for our lowest possible price. Start comparing now and enjoy your worry-free vacation!