Read our guide on holiday cancellation insurance
Holiday insurance cancellation cover is usually included as standard with travel policies, and can provide a considerable benefit to those who may be unable to travel once they have booked their holiday
What is cancellation cover travel insurance?
Cancellation cover as part of your travel insurance lets you claim for the cost of your holiday – up to a certain specified amount – if you have to cancel your plans for certain reasons. These can vary between insurers, as can the maximum cover limit, so it's always good to compare policies before you buy.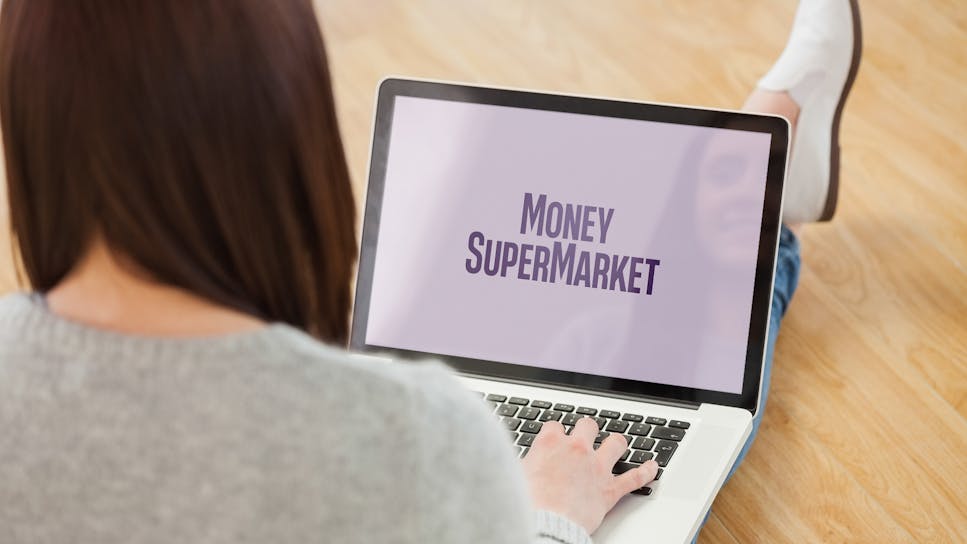 Do I need cancellation travel insurance?
Cancellation cover is an important part of travel insurance, as while it might seem unlikely and no fun to think about, there are a few possible reasons for having to cancel your plans – for example, you could be chosen for jury duty or you might fall unexpectedly ill.
Without the right policy in place, you might be forced to cancel your holiday without being compensated for the cost – but with cancellation cover you'll be able to reclaim at least some of it.
According to MoneySuperMarket data, accurate as of January 2020
What am I covered for with cancellation travel insurance?
Cancellation travel insurance covers the cost of your holiday if you have to cancel as a result of unforeseen circumstances.
The cost of your holiday generally includes:
Pre-booked transport, such as plane or train tickets

Pre-booked accommodation, including hotels, campsites and hostels

Other pre-booked expenses, such as excursions and tours
And most insurers will pay out if the cause of your cancellation is one of the following:
An accidental injury or illness

A fire or flooding at your home

Your destination becoming unsafe

Jury duty

A bereavement
However different insurers will offer varying levels of cover so it's best to check when the policy will apply before you take it out.
How much cover will cancellation cover give me?
You'll be entitled to a specific amount your insurer will pay out for, usually between £1,000 and £5,000 – the more cover you ask for the higher your premiums will be.
Am I covered if my holiday ends earlier than planned?
You'll also be covered if you have to end your trip early as a result of any of the reasons above – this is called curtailment cover, and it's usually included alongside cancellation cover.
What won't a cancellation policy cover me for?
You won't be able to claim for the cost of transport, accommodation or excursions if you have to cancel them as a result of:
Injury caused by alcohol or drugs

Your airline cancelling your flights – it will usually be the one to compensate you for this

You changed your mind and wanted to cancel your holiday
How do I claim for cancellation on travel insurance?
The claims process might differ slightly between insurers, but in general you'll the following to make a claim for cancellation:
Receipts or invoices for the original bookings and subsequent cancellations

Travel documents that show when and where you're going

A signed medical note from your GP if you're claiming due to illness or injury

A signed copy of the death certificate if you had to cancel your trip because of a bereavement

Any other kind of evidence that you had to cancel – for example, a letter stating you must attend jury duty
The number you'll need to call to make a claim should be on your policy documents, and you should have these or your policy number to hand so your claim can be processes as quickly as possible.
How to cancel your holiday
If you booked through a travel agent you can normally contact them and ask to cancel your trip – including all flights, accommodation and excursions. If you booked online or through a comparison site you may have to call the airline and hotel you booked with and cancel each separately.
They might be able to offer you a full or partial refund, but if not you can claim on your cancellation policy.
How much notice do I need to give before cancelling my holiday and claiming?
You'll be able to cancel your holiday and claim at any point before you leave, as well as being able to claim for curtailment if you need to return home during your trip.
What if my airline company cancels my travel plans?
If your airline company cancelled your flights you likely won't be able to claim on your travel insurance, however you should receive compensation from the airline company instead.
Compare travel insurance with MoneySuperMarket
If you're looking for affordable cover for your holiday, comparing policies with MoneySuperMarket is a quick and easy way to find the right travel insurance deal. Just tell us a bit about yourself, where you're going and for how long, and we'll search the market for policies that match your needs.
You'll be able to compare travel insurance deals from a range of providers, by the overall cost, the excess you'll need to pay for a claim, and the coverage you'll get with the policy. Once you've found the deal you want, just click through to the provider's website to finalise your deal.
As with any insurance policy you should remember that the cheapest option isn't always the best. We recommend looking for a deal that offers the right amount of cover you need for the lowest possible price, so you can avoid over-insuring yourself and paying more than you need to, as well as under-insuring and being left without protection.