Compare travel insurance for India
Our guide to the sights and sounds of India – just make sure you're insured before you leave
With nearly 800 languages, an incredible variety of local cuisines, and sights from the Taj Mahal to the beaches of Goa, India is a feast for all the senses and the holiday of a lifetime. The country's vast landscape ranges from deserts to lush tropical jungles – not forgetting the world's highest mountain range in the Himalayas.
Your trip might take you to vast bustling cities like Delhi or Mumbai, or maybe you'd prefer to visit the peaceful ancient monasteries of Ladakh. Wherever you choose to go, just make sure you're protected with a suitable travel insurance policy first.
There's so much to see and do in this country of over a billion people, and it can be daunting – but don't worry. Our travel tips will help you make the most of your Indian adventure, with all the information you need on how to get insured before you go.
Do I need travel insurance for India?
If you're planning a holiday in India, you should always make sure you have travel insurance before you set off. That way, you'll be protected against many common travel problems while on your trip. For instance, travel insurance can cover you against illness, accidents, lost baggage and theft on your getaway.
Travel insurance also means you'll be able to reclaim your costs if you have to cancel or cut short your trip in an emergency – so you can relax and enjoy your holiday.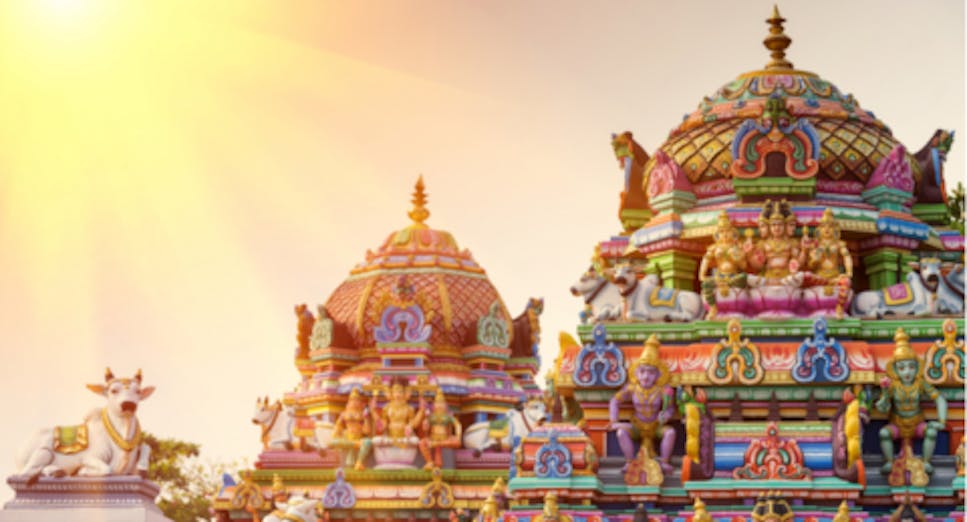 What type of travel insurance do I need for India?
Your trip to India will should be covered by any worldwide travel insurance policy. However, there are many different types of insurance that might suit your holiday. When you find the best travel insurance deals through MoneySuperMarket, you'll be able to tailor your insurance to your needs. Some categories to watch out for:
Single-trip insurance: If you only want to cover your trip to India, select single-trip travel insurance, and type in India as your destination

Annual multi-trip insurance: If you take three or more holidays a year, it might save money to buy an insurance policy for the entire year

Backpackers' insurance: If you're visiting India as part of a backpacking holiday, you can find great deals on backpackers' insurance, which can cover you for longer trips or if you'll be visiting several different countries
What should my India travel insurance include?
When you're choosing a travel insurance deal for your holiday to India, look out for these important features your cover should include:
Medical cover, which most insurers will offer for costs up to £5m

Cancellation cover, which pays out up to a certain amount if you need to cancel your holiday or cut it short due to an emergency

Repatriation, which covers the cost of bringing you back to the UK

Baggage cover, which insures you in case your luggage is lost during your trip or any of your possessions are stolen. If you're taking any particularly expensive items – such as jewellery – on your holiday, make sure they'll be included in your insurance

Gadget cover, which will help in case a possession such as a mobile phone or a GoPro is lost or stolen

Passport cover, which protects you against extra expenses if your passport is lost or stolen while you're abroad
You should also keep an eye on your excess – that's the amount you'll have to pay yourself towards any claim. A higher excess usually means your premium is cheaper – but make sure it's an amount you'll be able to pay.
The full details of your insurance will be in your policy document, so make sure you read it in full before you choose a travel insurance deal.
What won't be covered by my India travel insurance?
There are some features that may not be included in your insurance for your trip to India. These are known as exclusions. Make sure you know what you can and can't claim for before you make your holiday plans.
Your policy will be invalidated if you travel to locations that the Foreign, Commonwealth & Development Office (FCDO) has said British holidaymakers should avoid. Parts of India may be unstable, so make sure you check the FCDO's travel guidance for India before you plan your trip

Some insurance policies might not cover you for accidents or injuries you sustain during activities like skiingand snowboarding, or even hiking or kicking around a football on the beach. MoneySuperMarket's insurance comparison tool allows you to quickly find out what activities will and won't be covered in any travel insurance policy. If you plan on enjoying any physical activities while on your Indian getaway – and there are winter sports resorts in the country – check that they're included first.

If you have a pre-existing medical condition, or you've had one in the past for which you've received advice or treatment, you may be charged a higher premium. If this is the case, it may help to take out a special policy for pre-existing conditions

You may not be covered for incidents related to civil unrest, war or terrorism – but it's possible to purchase an additional policy to keep you protected

If you suffer an accident or injury that can be linked to you drinking too much or using illegal drugs, insurers are likely to refuse your claim
When should my India travel insurance policy start from?
When you choose an insurance policy, make sure you're covered from the day you book your trip, not the day you actually leave. That way, you'll be covered in case you need to cancel your holiday before you set off.
Top travel tips for India
With over a billion people, dozens of bustling cities and 5,000 years of history, India can be overwhelming. Don't worry, though: you can use our India travel tips to help you make the most out of your holiday:
Take it slow: With so many great sights, it's understandable that you'd want to take in all that India has to offer. But cramming everything in can be stressful. Focus on a few key experiences and you'll enjoy them more – the rest will still be waiting for you when you come back

Go veggie: India has some of the world's greatest cooking, but if you want to sample the local street food it can be hard to tell if it's been safely prepared. To avoid the infamous 'Delhi belly', consider going vegetarian for your trip. Vegetarian food in India is widespread and delicious, and you're at far less risk of upset from a vegetable curry than a dodgy piece of meat

Check the seal: Tap water in India isn't safe to drink, and you should also avoid drinks with ice cubes unless you can be sure where they're from. Raw salads and unpeeled fruit might also be a bad idea, as they may have been washed in tap water. To prevent illness from ruining your holiday, drink bottled water – and check that the plastic seal on the cap is unbroken

Escape to the country: The big cities like Delhi and Mumbai each have a whole holiday's worth of sights and experiences – but for a change of pace, try exploring some of rural India as well. As well as fresher air and a slower pace of life, you're sure to find some of the country's hidden gems

Pack your trunk: While India's markets are full of great shopping experiences, it's a good idea to have a few essentials before you leave. Bring loose, baggy clothing to beat the heat. Both men and women should wear modest clothing that covers the shoulders and knees when visiting temples and monasteries. Keep in mind that leather clothes and shoes aren't allowed in Jain temples. You should also have hand sanitiser, extra loo roll and anti-diarrhoea tablets, just in case

Know the law: Laws in India vary from place to place, especially around alcohol, which is illegal in some states. Keep out of trouble by ensuring you know the local laws wherever you're headed

Travel in style: A highlight of any Indian holiday is a trip on one of the country's famous railways. The luxury Palace on Wheels takes a leisurely route through Rajasthan in opulent style, while solo travellers might enjoy the sociability and great chai on a second-class sleeper. Don't expect to get there quickly, though – trains are often delayed, and for fast travel it might be better to fly

Get stuck in: In some parts of India, people tend to eat without cutlery. Instead, they use a piece of bread to scoop up rice and curry. Some restaurants might offer you a knife and fork, but it's much more fun to eat like the locals. Just remember to always eat with your right hand – in India, the left hand is used for wiping your bottom

Beat the scammers: One unfortunate fact about travelling in India is that Western tourists are likely to be approached by scammers. You might find fake ticket offices outside train stations, or a stranger outside a temple or mosque might give you a spiritual offering before demanding money. These scams are usually more of a hassle than anything else – just keep your cool, and your wits about you
Get the best price on travel insurance for India
Travel insurance for India is essential to keep your protected, but not all policies are the same. To find the cheapest Indian travel insurance that meets all your needs, it's important to compare before you buy.
MoneySuperMarket's comparison tool asks you a few simple questions about you and your holiday: where you are going, how long for and what you want your policy to cover, and in just a couple of minutes you can compare prices from a range of leading travel insurers.