How do I claim on my travel insurance?
Travel insurance policies offer peace of mind in case your holiday doesn't go to plan – but it's still important to get the claim process right
Travel insurance gives your holiday extra protection just in case things don't go as planned.
Read this guide to find out how to make a claim on your travel insurance when things go wrong.
TOP TIPS
Ensure that you are aware of what your policy covers so you are entitled to make a claim and receive compensation

Calling or emailing your insurer should be your first step to making a complaint or claim

Keep copies of all correspondence so you have enough evidence to make your claim or take it further

Keep all receipts and send copies as evidence if needed
How do I make a travel insurance claim?
If something goes wrong on holiday and you need to make a claim on your travel insurance, there are steps you should take to give yourself the best chance of being successful. Your exact course of action will depend on the type of claim you're making, but in general we recommend:
Keep all your travel documents to hand – bring physical copies with you as well as digital copies on your phone, tablet or laptop

Contact your insurer and the relevant authorities as soon as possible

Gather evidence you might need to support your claim

Tell the truth about what happened, as lying at any point during the process could mean your cover is invalidated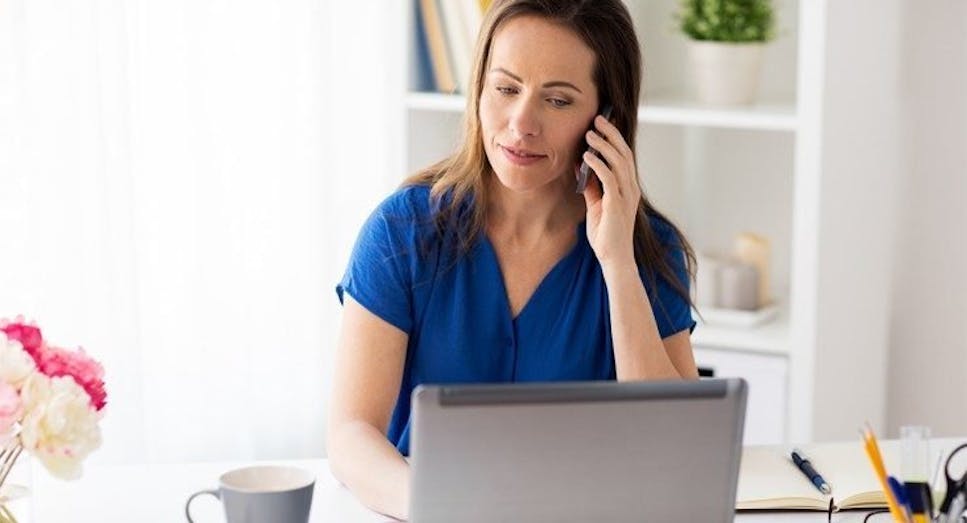 What documents do I need to make a travel insurance claim?
The most important documents to keep to hand are your policy documents. These will tell you exactly what you're covered for, so you'll know whether you can claim.
They'll also have details like your policy number – which can help speed the process up when you contact your insurer – and the phone number you'll need to call before you make a claim. There may also be a 24/7 number you can call in emergencies.
Do I need to do anything before I leave for my holiday?
Before you leave for your holiday there are a few things you can do, such as:
Photograph any valuables you're taking with you, and send them to a reliable email address

Find the relevant receipts of these valuables and make photocopies

Make copies of your travel insurance documents, passport and visa, and flight, accommodation and excursion details

Keep one set of copies with you and another at home with a family member, in case you lose yours
How long will my claim take to process?
Once you know how to make a claim on travel insurance, you might be wondering how long it will take. The length of time it'll take to process your travel insurance claim will depend on your provider and the reason for your claim – but acting in haste can help ensure your claims are processed as soon as possible.
This means alerting your insurer as soon as something happens and sending over any evidence as quickly as you can.
What if my claim is over the cover limit?
You'll only be able to claim up to the maximum amount your insurer covers you for. If the claim is worth more, you'll need to make up the rest yourself.
How do I claim for lost, stolen or damaged belongings?
You'll only be able to claim up to the maximum amount your insurer covers you for. If the claim is worth more, you'll need to make up the rest yourself.
Claims for lost baggage
Lost baggage claims should be covered by your airline, so you should ask them first before trying your travel insurance. If they don't and you do need to claim on your policy, you'll need to:
Report the loss at your airline's help desk and get a property irregularity report number

Let the airline know you're making a travel insurance claim 

Gather proof of ownership of your lost items, such as receipts

Keep your travel tags and tickets as evidence

Keep receipts of any replacement items you buy so you can claim back the cost
Claims for stolen belongings
If your belongings have been stolen, such as your gadgets, the first thing you should do is contact your insurer. Most insurers will require you to notify the police within 24 hours in order to make a claim.
As mentioned above, having photographs of the stolen items from before you left for your holiday can help speed up the process, as will receipts to prove ownership.
How do I claim for medical treatment?
It's understandable that during a medical emergency you might not instantly think to contact your insurer to fill out a form. However, it's important to inform them and make your claim as soon as you possibly can.
If you're able, you should get them to agree to cover the treatment you need before you receive it. If you're travelling with others, exchange your own travel insurance information so one of you can contact your insurer if the other is unable.
Make sure you get receipts for treatment that you have to pay for upfront so you can claim the costs back.
If you are able to contact your insurer before going to the hospital, they might be able to recommend a healthcare facility where you can find a high standard of treatment. Insurers may even have facilities they will cover costs for, and others they won't – making it all the more important to contact them when you can.
If you have a medical emergency, your insurer should have a 24/7 helpline you can call.
How do I claim for delayed or cancelled flights?
If your flights are delayed or cancelled, you should be able to claim compensation from the airline company – but you won't be able to claim on your travel insurance policy.
How do I claim if I have to cancel my holiday plans?
If you have to cancel your holiday plans, you'll only be able to claim if the reason for your cancellation is one of the following:
A fire or flooding in your home

A bereavement in the family – some insurers will require a signed copy of the death certificate, and may also only pay out if it was an immediate family member

An accidental injury or illness – insurers will generally ask to see a signed medical note from your GP

Jury duty – for which you'll also be required to show evidence, such as a letter stating you must attend

 Your destination has become unsafe – you'll only be able to claim if this was announced after you booked your holiday and took out cover
You should call your insurer to file a claim and have your policy documents and number to hand to help the process go as quickly as possible.
Why might my travel insurance claim be rejected?
This can vary between insurers, but in general you can expect a claim to be rejected in the following circumstances:
You missed the deadline
You generally have to act quickly if you're making a claim on your travel insurance. For example, in instances of theft you'll need to alert the police and get a signed report within 24 hours of the incident.
If you're receiving medical treatment you should contact your insurer beforehand if possible to confirm that the treatment will be covered otherwise, your insurer may refuse your claim.
Your destination wasn't covered
If you're heading to a destination to which the Foreign, Commonwealth & Development Office (FCDO) have advised against travelling, you won't be covered by your insurer.
You didn't take out the right cover
You might be taking part in certain activities your insurer classes as risky, like winter or water sports. You can take out specialised travel insurance policies for these activities, but if you only have standard cover you won't be able to claim for things like broken or stolen equipment or piste closure.
You were under the influence
Losing your possessions or injuring yourself while under the influence of drugs or alcohol will void your travel insurance policy, be extra careful if you're letting your hair down.
Your family member isn't a close relative
Insurers sometimes have different definitions of 'close relative'. If there is a bereavement or serious illness in the family that means you can't travel, you might not be able to claim back the cost of your holiday if the family member isn't immediate, like a parent, sibling, or child, as insurers can have different definitions of 'close relatives'.
You didn't have the necessary documents
As mentioned above you'll need to get a police report within 24 hours of a theft or crime, and for lost belongings you'll need original receipts or invoices to prove ownership of lost belongings. Likewise if you have lost baggage, you'll need to get a report from your airline.
What should I do if my travel insurance claim is rejected?
If your travel insurance claim is rejected and you don't think it should've been – check your exclusions to be sure – you can contact your insurer to appeal and make a formal complaint. If they don't change their mind you can refer this to the financial ombudsman, who will assess your claim independently.
Compare travel insurance quotes
Finding the right travel insurance policy at the right price is quick and easy when you compare quotes with MoneySuperMarket. Just tell us a little about yourself and your travel plans, including where you're going and what you'll be doing, and we'll put a list of quotes together tailored to your needs.
You'll be able to compare policies by the overall cost, the cover you'll get and the excess you'll need to pay to make a claim. Once you've found the deal you want, just click through to the provider to finalise your purchase.
As with all insurance products the cheapest option isn't always the best. We recommend balancing the cost of the policy with the coverage you'll get – this way you'll reduce the chances of you not being able to claim if you need to, and you won't pay than you have to.