Find out about the new GHIC that replaces the EHIC
The UK has left the EU following Brexit, which means the old European Health Insurance Card will no longer be given to UK travellers. Instead, a new, free Global Health Insurance Card has been introduced. Our guide explains what's changed and what protection it will give you
What is the UK Global Health insurance card (GHIC)?
The Global Health Insurance Card (GHIC) is a new health insurance card designed to replace the old European Health Insurance Card (EHIC) and give UK travellers some medical cover after Brexit. It's a free card available for most UK residents.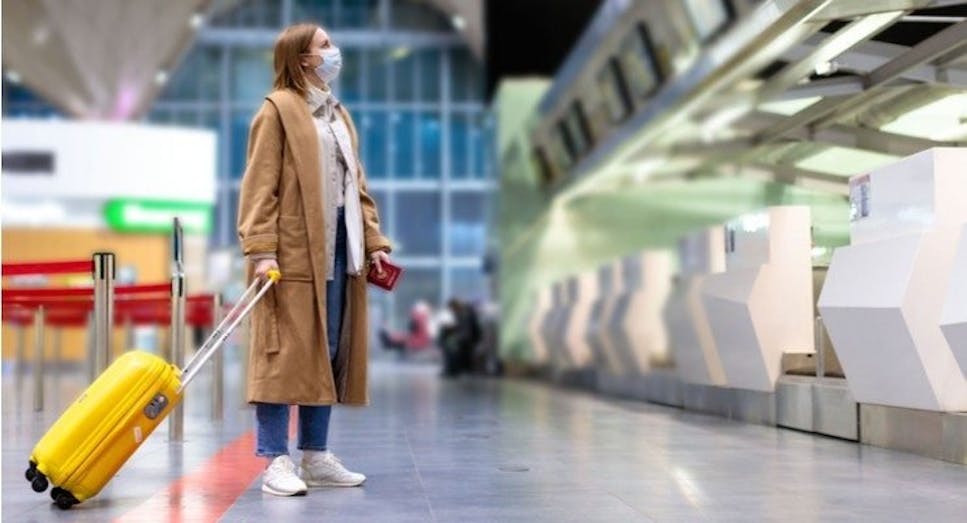 What is the difference between the EHIC AND GHIC?
Other than the name, there is little difference between the two cards – and if you already have an EHIC you should continue using it until it expires. 
What does the GHIC cover?
As with the EHIC, the GHIC entitles you to the same treatment at state-run hospitals and GPs in the EU that locals are entitled to. 
In some cases, this means free medical care and includes:
emergency treatment and visits to A&E 

treatment for a pre-existing medical conditions

routine maternity care, as long as you're not going abroad to give birth 

oxygen and kidney dialysis
Despite being called a Global Health Insurance Card, it actually only works in the 27 EU countries. Previously, the EHIC also extended to non-EU countries Iceland, Liechtenstein, Norway and Switzerland.
What does the GHIC not cover?
The GHIC is not a replacement for travel insurance. For example, it doesn't cover holiday cancellation, rescue or repatriation.
It also won't cover you for any medical provision where your preference would be to go to a private hospital. 
Not all state healthcare is free in the EU either and you may have to pay for services that you'd get for free on the NHS. If you have travel insurance you should be able to recoup these costs.
Who can get a GHIC?
The GHIC is available to UK residents (not just British nationals) unless you're already insured by an EU country, Norway, Iceland, Liechtenstein or Switzerland.
There are also certain circumstances where you may be entitled to a GHIC despite living in an EU country, Norway, Iceland, Liechtenstein or Switzerland. 
Each family member should have their own GHIC, and one individual may apply on behalf of other dependents.
UK nationals living, working or studying in the EU, Norway, Iceland, Liechtenstein or Switzerland who cannot get a GHIC may be able to apply for a new EHIC. 
When should I apply for the GHIC?
You can apply for your GHIC within six months of your existing EHIC expiring by visiting the official NHS website. If you don't have a valid EHIC, you can apply today. 
Do I need a GHIC if my EHIC is still valid?
No, you can use your EHIC until it expires. 
How do I get a free GHIC?
Visit the government website to apply. It's free to apply for a GHIC.   
You should avoid websites that are trying to charge you a processing fee. Some of these websites mimic the official NHS website and can seem convincing, but you should never pay for the card. 
What do I need to apply for a GHIC card?
You will need to create and account and log-in at the Government website. You can then apply for a GHIC for yourself, your partner and any dependents you have.
You'll need to provide the following information: 
Your full name

Your address 

Your date of birth

Your national insurance or NHS number in England and Wales, your CHI number in Scotland, or your Health and Care number in Northern Ireland 
If you need a replacement GHIC because your card is lost, stolen or damaged, you should email nhsbsa.ghicenquiries@nhs.net
Do I need a GHIC if I'm not a UK national living in the UK?
If you're an EU, Switzerland, Norway, Iceland, or Liechtenstein national living in the UK, you may be able to apply for a new UK-issued EHIC.
Other nationals can apply for a GHIC but will have to provide proof of UK residency. More information on how to do this can be found on the NHS website. 
What if I want to travel and I don't have a GHIC?
It's always a good idea to apply for a GHIC if you don't have one. It's straight forward and free to apply.  
However, a GHIC can only provide you with so much cover. A GHIC or EHIC only covers you for some medical expenses at state facilities. 
It may be a good idea to take out travel insurance before you go abroad, even if you have a GHIC.
As well as full medical cover, travel insurance also includes flight delays and cancellations, lost or stolen baggage and even repatriation. Read our travel insurance guide to learn more.
What if I'm abroad and I don't have my GHIC?
If you've travelled to Europe without your GHIC or EHIC and need treatment during your visit, you can get a Provisional Replacement Certificate (PRC) to prove your entitlement to healthcare.
You'll need to apply for a PRC by calling NHS Overseas Healthcare Services on +44 (0)191 218 1999. If you need it outside opening hours, you should call as soon as possible the next working day. The PRC will give you the same cover as an EHIC or GHIC until you return home. 
You'll need to provide:
Your name 

Your address

Your date of birth 

Your national insurance number

The name of the hospital 

The email address for the department providing your treatment
In what countries is the GHIC valid? 
The GHIC is mainly valid within the European Union. If you're travelling outside of this area, check before you go and make sure you also have travel insurance in place.
Do I still need travel insurance if I have a GHIC?
Yes, the GHIC only covers you for state-medical provision and you may still have to contribute towards the costs. Travel insurance should cover you for everything and more than a GHIC will.
What if I'm asked to pay upfront for medical care when abroad? 
In some countries you may be expected to pay upfront and then claim a refund, so keep all receipts and any paperwork related to medical treatment you receive.
Some countries ask patients to pay a contribution towards the cost of their care. This is known as a co-payment or patient share.
You can claim back the difference through a GHIC, but the actual patient share is not refundable, although you can claim on your travel insurance. 
Find cheaper travel insurance 
If you're looking for a better deal for travel insurance, MoneySuperMarket can help. 
We'll just ask you a few details about where you are planning to visit and the activities you have in mind, before comparing quotes from our leading panel of travel insurers to find you the best deal.