Compare travel insurance for your trip to Russia
Travelling to Russia from the UK? Here's why you need travel insurance for your trip, along with some tips for visiting Russia.
Travelling to Russia is an exciting prospect. With so much culture and a host of stunning landscapes, it promises to be an unforgettable trip. But at nearly 11% of the world's landmass, Russia is the largest country in the world, so you'll need to plan your trip thoroughly.
Do I need travel insurance for Russia?
You need travel insurance for Russia. This is a legal obligation, and you'll need proof of your travel insurance in order to get your visa and enter the country. As with any other trip, it's wise to get insured as soon as you book your holiday rather than waiting to sort it in the taxi to the airport.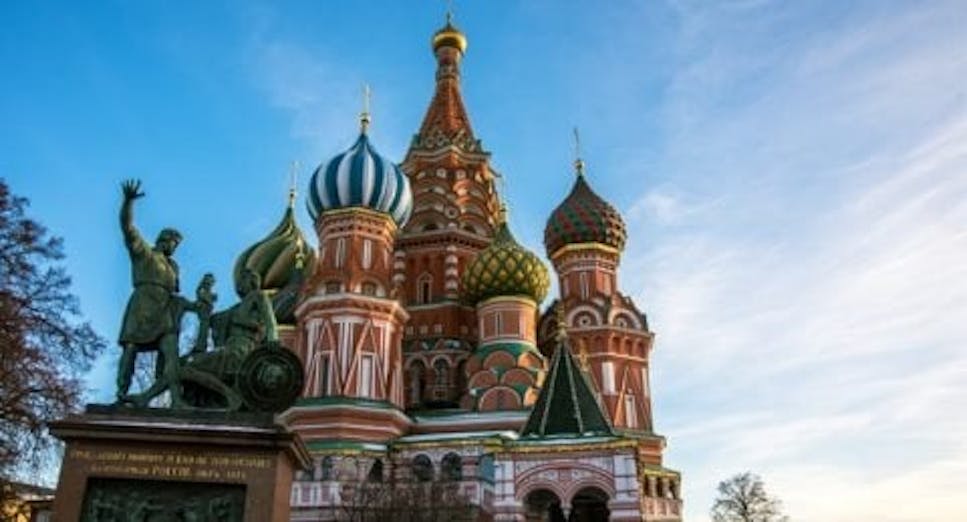 How does travel insurance work in Russia?
As Russia is such a large country, travel insurance tends to be sold by region, rather than the country as a whole. Russia is split into a European side and an Asian side by the Ural mountain range, and so travel insurance usually covers East of the Urals or West of the Urals.
When buying travel insurance for Russia, it's important you get covered for the right part of Russia.
If you already have a travel insurance policy in place, check to make sure it includes Russia. Cover for Russia may be included in a European policy, or may require a worldwide policy, depending on your provider.
What should my travel insurance policy for Russia include?
According to the Foreign, Commonwealth & Development Office (FCDO), around 150,000 British citizens visited Russia in 2015, and, in general, most visits are trouble-free. While most trips to Russia pass without incident, it's worth protecting yourself against all outcomes, as it will mean you can fully relax and enjoy your holiday.
It's mandatory for your travel insurance to cover medical expenses – but you should be sure to include cover for things like lost baggage, cancellation and theft.
Your travel insurance policy should include cover for:
Medical expenses.

Cancellation or curtailment of your holiday.

Delay or missed departures for reasons outside your control (like extreme weather).

Repatriation to the UK in case of ongoing medical treatment.

Lost or stolen baggage.

Loss or theft of passport.

Personal liability cover.
It's common for travel insurance policies to exclude certain things. You should always check the exclusions in the policy wording to make sure you won't invalidate the cover or travel under-insured. Common exclusions include:
Pre-existing medical conditions.

Unexpected incidents such as terrorism or natural disasters.

Accidents or injuries that occur under the influence of alcohol.

Travel to locations that the FCDO has warned against visiting – in Russia these areas are: Within 10km of the border with the Ukrainian Donetsk and Lugansk Oblasts. Chechnya, Ingushetia and Dagestan and the districts of Budyonnovsky, Levokumsky, Neftekumsky, Stepnovsky and Kursky in Stavropol Krai. The FCDO have also advised against all but essential travel to: within 10km of the border with the Ukrainian Kharkiv Oblast, and North Ossetia, Karachai-Cherkessia and Kabardino-Balkaria (including the Elbrus area)

Accidents or incidents related to adventure sports.
Tips for visiting Russia
Sign up to the FCDO email updates for Russia travel advice so you can be kept up-to-date on the latest news and advice.

Be vigilant to petty crimes, such as pick-pocketing, mugging and other sorts of street crime, and avoid carrying expensive items around.

Look after your passport at all times, and make sure it's valid for at least six months after the expiration of your visa.

Remember to register in every city you visit within 24 hours of arriving. This is generally done by your hotel or guest house, but it's your responsibility to make sure it's done.

The number for emergency services in Russia is 112. Make sure you have a Russian speaker around, as the call-takers will only speak Russian.

Let your bank know you are travelling.

Check with your mobile phone provider if you want to use your mobile phone abroad.