What will weddings look like as lockdown eases?
Planning on tying the knot this summer? Here's our guide to getting married in 2021
Over the past 12 months, many people have had to cancel weddings or put plans on hold due to Covid restrictions and lockdowns.
Many have booked – and un-booked – dates, venues, celebrants, photographers and other suppliers multiple times.
As lots of uncertainties remain, it's hard to be sure exactly what weddings will look like this year.
But here are some of the things we do know.
What is the situation at the moment?
Until recently, you could only get married in exceptional circumstances, such as if a bride or groom was terminally ill and not expected to recover.
The rules changed a little in March to allow weddings, but with numbers limited to just six people.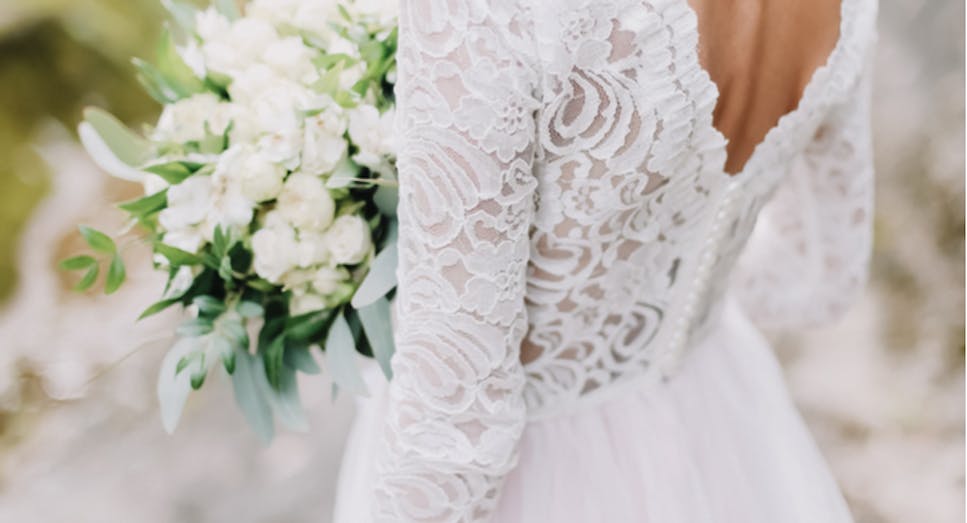 What is set to change?
According to the roadmap (for England), from April 12, the number of people able to attend wedding receptions increased to 15. Wedding receptions are required to take place outdoors.
Then, from May 17, if measures are eased in line with the Prime Minister's plans, weddings will be able to take place with up to 30 people – and in a wider range of premises.
(Dates and specific rules could vary a little in Wales, Scotland and Northern Ireland, so make sure you check the details.)
What's the next key date?
After this, the next important date is June 21 which marks the end of social-distancing restrictions in England. At this time, all limits on weddings could be lifted and you may be free to celebrate as you wish.
This could mean having as many guests – and as big a party – as you like.
This date will not only be warmly welcomed by those who have tried (and failed) to tie the knot over the past 12 months, but also by the weddings industry. Many venues and suppliers have lost hefty sums over the past year, and will be extremely happy to see things getting going again.
That said, it's important to retain a level of caution, as Prime Minister Boris Johnson said the move will be reviewed closer to the time.
Tips if you're trying to rearrange a wedding
While lots of couples have been willing to wait a year for their big day, many now just want to get on with it.
If this is the case, here's a few suggestions to help you:
Steer clear of trying to re-book for June 26. It's the first Saturday after restrictions are eased, and suppliers say bookings have gone berserk for that date

Think about planning a weekday wedding, as that may improve your chances of getting a slot as suppliers deal with the backlog of cancelled celebrations

While you may be excited about the prospect of a big summer wedding, you do need to tread carefully, as rules could change again, and restrictions could get re-introduced, if the Covid graphs start going the wrong way. Be prepared for plans to change yet again
What about wedding insurance?
A type of cover known as wedding insurance is designed to give couples the peace of mind that they are protected against the unexpected. If you need to cancel your wedding due to extreme weather conditions, having this cover can help. It can also help cover the cost of vendors such as caterers, photographers or car hire companies who fail to supply. Further, this insurance is there to protect the wedding dress, rings, and other vital parts of the wedding. With a policy, the idea is that you can recover the costs of having to repair or replace such items in the event of damage, loss or theft.
But while this cover usually provides value for money, a host of providers stopped selling this cover when restrictions were first put in place in March last year due to the pandemic. Others amended their Ts and Cs to exclude cancellation and other claims due to Covid-19.
These moves have made this product more complicated both for policyholders – and those looking to purchase policies.
The advice throughout each lockdown has been to contact the relevant provider to find out the status quo.
Should I look to take out this cover for my 2021 wedding?
As things stand, you may find only a handful of insurers are currently selling new wedding policies.
Here at MoneySuperMarket, there are fewer quotes available. That said, we are working with our specialist partner, Protect Your Family, to provide more choices.
(Note that at present, cover is only available for weddings taking place at least three months after the policy purchase date).
As lockdown measures get eased, things could change, and more options may become available, so it's worth keeping an eye on what providers are doing.
If more options do start to open up, and you've got a wedding coming up in 2021, wedding insurance may be worth considering.
Crucially, though, with any policy you are looking to purchase, it's vital to scour the Ts and Cs to make sure you understand the exclusions relating to Covid 19. If you want to clarify any details, be sure to check the provider's website and policy documents – or pick up the phone and speak to the insurer.
What if I don't have wedding insurance – or if my claim is rejected?
If you don't have wedding cover – or if a claim gets turned down – but you paid by credit card, it's worth contacting your card provider. You may be able to recoup some of the costs under section 75 of the Consumer Credit Act. With this safety net, anything you've bought costing over £100 but no more than £30,000 with your credit card gets additional protection should something go wrong. Read more here.