Six predictions for 2022
Wondering what the new year will hold? We take a look at what lies ahead
With the end of 2021 fast-approaching, it's time to look to the new year.
While no-one has a crystal ball, here's a look at what might happen in 2022 – and what you can do to navigate these changes, so you can stay on top of your finances.  
1. Cost of living will go up
The latest inflation figures show inflation now stands at 5.1%, and there is speculation it could maybe peak even higher, with higher energy prices continuing to play a part.
As rising inflation means a squeeze in the cost of living, this can put pressure on household budgets, and especially if the purchasing power of wages doesn't keep pace.
High inflation also has an erosive effect on cash savings. For more about inflation, head here.
What can I do?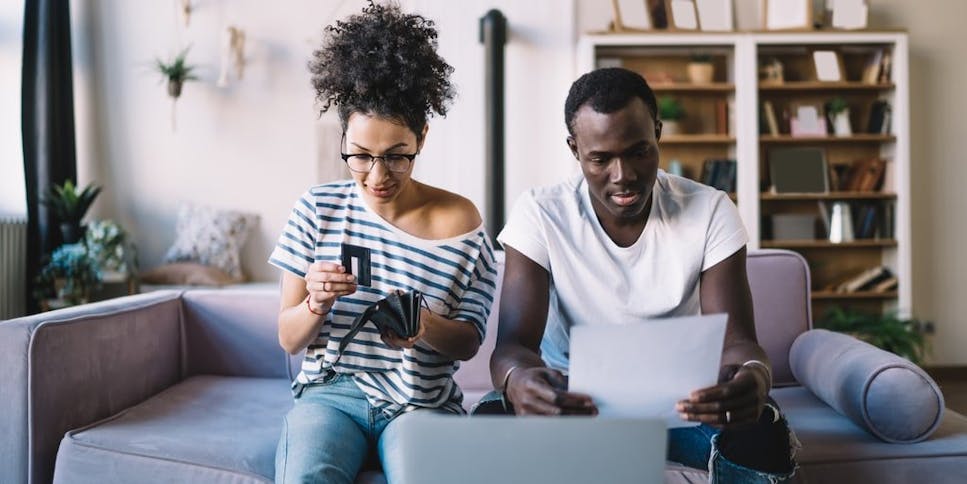 2. Energy bills could shoot up
In April, there's a good chance your energy bill is going to rise significantly. The energy price cap, currently £1,277, will be reviewed in February, and an announcement will be made at that time. The new price cap will then kick in from April 1.
Given the huge rises in wholesale prices, the cap is almost certainly going to rise quite steeply.
As an energy customer, your annual bill could rise by hundreds of pounds.
What can I do?
3. Changes to the 'loyalty penalty' for home and motor customers
From February, insurers will no longer be able to charge existing customers more than new ones when they renew. Once you receive a renewal quote, your insurer will have to offer you the same deal that they would give to new customers. This should put an end to the current situation where existing customers face price hikes at renewal time each year, meaning policies get more expensive.
4.Further increases in the base rate
The Bank of England surprised a lot of people when it raised the base rate from its historic low of 0.1% up to 0.25% at the last meeting in mid-December. 
As the aim is to try and ease inflationary pressures, this is unlikely to be the last of the rises.
That said, we are also unlikely to see eye-watering overnight hikes; it's more likely that rises will be slow and steady.
If rates do continue to rise, this will make it more expensive to borrow money, but it should also mean improved returns for savers - albeit changes for savers could take some time.
What can I do?
5. You will pay more tax
The Chancellor has announced a host of new initiatives to get the nation's finances back on track, including 'growth' ambitions as well as some increases in taxes and National Insurance.
From April, NI contributions will increase by 1.25% for employees, employers and the self-employed.
While it's hoped these will start things moving in the right direction, we could see more changes, potentially in a Spring Budget.
6. It will be a less busy year for property
The past year has seen record levels of activity in the housing market, with the stamp duty holiday having a big part to play, along with cheap mortgage rates.
Looking ahead to 2022, without this tax break spurring activity, we are likely to see fewer properties up for sale, and a lower number of mortgages being agreed.
While it's hard to predict what will happen to house prices, the most likely outcome is a slowing of price rises, as opposed to anything more dramatic.
The outlook for both the housing and mortgage market is for a return to a more stable, balanced picture following the upheavals of the last two years.