Rental fees and security deposits
Your rights as a renter, what your fees should be, and how to get a deposit back from your landlord
Read our guide on getting a fairer deal if you're part of Generation Rent.
Moving house is a stressful time, as not only do you have to pack up all your possessions and uproot your home, but you have to pay an extraordinary amount of money to do so.
However, there has been a bit of respite for renters in England as letting agency fees were banned on 1 June, 2019 under the Tenant Fees Act. Letting fees have already been banned in Scotland and are due to be banned in Wales in September 2019.
Here's what you need to know.
Fees
Previously, letting fees could include admin charges for references, contracts and credit checks, and could vary massively between agents – some charged nothing and others £400 plus.
However, as of June 2019, tenants in England can no longer be charged these fees and landlords may have to pay instead - although this does mean rents could potentially rise.
The introduction of the new rules also means that many other costs have been capped. The table below highlights what you should look out for: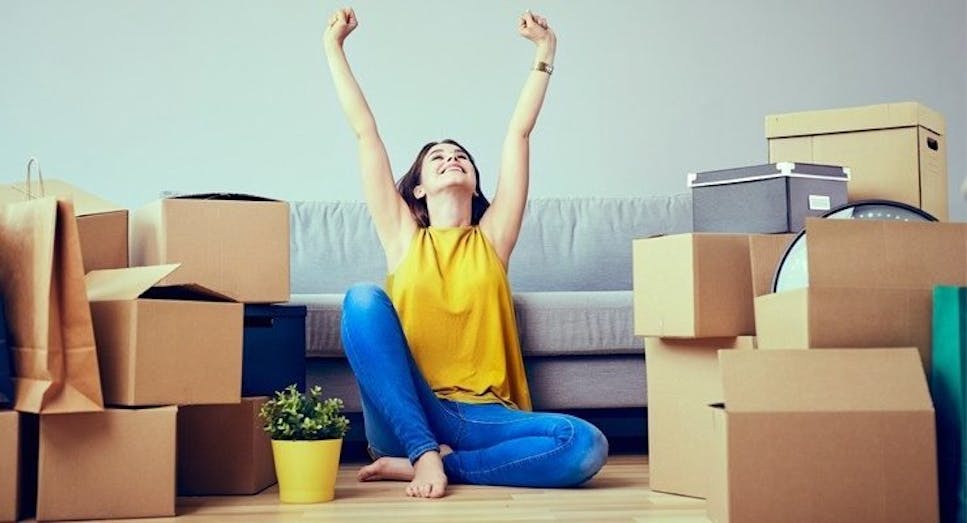 Potential costs for new renters:
| | |
| --- | --- |
| Refundable tenancy deposit | Capped at no more than 5 weeks' rent if your yearly rent is less than £50,000 or 6 weeks' rent if your yearly rent is £50,000 or more |
| Holding deposit | Capped at one week's rent |
| Amendments to contracts | Capped at £50, unless the landlord can show that greater costs were incurred |
| Unpaid rent penalty | Interest charged on overdue rent can be no more than 3% above the Bank of England's base rate for each day that the payment is late |
| Lost key or fob | Landlords can only charge for 'reasonable costs' and must provide evidence |
| Early termination of contract | Must not exceed the loss incurred by the landlord – you may be charged the amount of rent you would have paid if you had stayed until the end of the tenancy |
| Any deposit deductions | Depends on how much deposit you paid |
On top of this, you'll have your rent and utility bills to pay.DepositsOnce you've decided on the flat or house and paid the fees, you'll need to pay the security deposit. This can be no more than five weeks' rent if your yearly rent is under £50,000, or no more than six weeks' rent if your yearly rent is £50,000 or more.Deposit protection has been a legal requirement since 2007. This means that if landlords take money off a deposit when you move out, they have to show the reason why.There are three main schemes in place – mydeposits, The Deposit Protection Service and The Tenancy Deposit Scheme - which all protect tenants' money from unscrupulous landlords.When you move in, it's important to have an independent inventory taken of the property, for the benefit of both the landlord and the tenant. This will mean that every carpet, fixture and fitting is checked for damage.That way, when you move out, you can both check that everything is as it should be, and isn't damaged or different. It's also a good idea for you to attend the check-out process, so if you need to dispute something, then you're aware of it first-hand.Although you may think that landlords might want to keep the deposit, this is unlikely, as disputes are often a lengthy and stressful process. Most landlords are looking for a hassle-free tenant, so it pays to clean up and fix any damages before you move out.Disputes with the landlordUnfortunately, things don't always go to plan, so what can you do if need to dispute a charge on your deposit?The most common reasons for a landlord withholding or deducting from a deposit are carpet stains, chipped paint, cracked or broken windows, and the house or flat not being cleaned to a professional standard.You can also lose your deposit if you miss the last rent payment, or if there are any items missing from the inventory.Your landlord or letting agent will let you know if they make any deductions from your deposit, and you can then ask why, and dispute this with them. Often, landlords will want to settle the dispute quickly, and will give you a chance to rectify the problems yourself.However, if this doesn't happen, you can get in touch with the deposit scheme's alternative dispute resolution (ADR) service, who will decide whether your landlord is being reasonable. Their impartial decision is final, and both you and the landlord must agree to it.Following this, you can go to court, but this is a very drawn out process and can be very costly for the tenant. So the best way to get your deposit back is to ask your landlord exactly what they want from you before you move, clean up properly and replace any damaged items where possible. Did you enjoy that? Why not share this article