Saving Britons £1bn on bills
Super Saver: Taylor and Dean are balancing their careers while raising a young family. As bills begin to rise, the family use MoneySuperMarket's website to make super savings. Published as part of a paid media partnership with News UK in June 2022.
Many of us are feeling the pinch as the cost of living rises, but one price comparison website wants to help UK residents offset those extra outgoings
With the cost of living escalating, families across the UK are looking at ways they can save. Although surging energy prices are an unavoidable extra expense for most of us, there are still plenty of other ways to save money on your household bills that could help offset those increases.
To make the process of comparing and saving easier, MoneySuperMarket has launched Mission: £1 Billion – a pledge to help Britons save a billion pounds on the cost of living by helping them reduce essential outgoings such as car, pet and travel insurance, mortgages, as well as credit cards.
Comparing prices can feel like a time-consuming job, but MoneySuperMarket makes the process quick and simple – and even if you're careful when it comes to your finances, you might be surprised by how much you can save.
Taylor and Dean
Content editor Taylor and her husband Dean live in Surrey with their sons Reece, two, and Dylan, four. After being made redundant during the pandemic, Dean, 39, now works as a freelance football journalist.
"We're a dual-income family, which helps a lot, but the recent price hikes are still not ideal," Dean says. "I've had to make sure I have multiple income streams, which is difficult. We're the type to just let our outgoings slide rather than making sure we're getting the best deal on everything, so we're hoping MoneySuperMarket can help shake things up."
Taylor looked into travel insurance. With relatives based in the US, the family travels to the States a few times a year, and their next trip to California is booked for the end of June.
"When I started using MoneySuperMarket, I was genuinely surprised by how easy it was to use," Taylor says.
"I assumed I'd have to put in so many details, but it was very simple, and the way it broke down all the different options was very efficient. You could clearly see the excess and limits, and each insurer's rating."
With Dean taking care of the general household bills, the first regular outgoing he hoped to reduce was car insurance.
"When we bought a second car in December, we just added it to our existing policy," he admits.
"I haven't shopped around for ages, although we probably should – my mum is on the policy too, for when she looks after the children. We're currently paying £88 per month.
"A search on MoneySuperMarket showed we could get a policy with the right coverage for around £34, saving over £50 a month. This made me realise that it's important to shop around.
"I was keen to see if I could switch my credit card, too, because I've had the same one for ages, and the interest rate is very high. I soon found a card that offers 0 per cent interest for 28 months, which means we won't be accruing a load of interest, which could save us £50 a month."
Finally, the pair looked at how much they could save on their internet provider – an essential expense with both working from home and Dean hosting a podcast.
"We can save about £25 a month," Dean says. "I'm definitely going to swap some of our regular providers, and will be checking MoneySuperMarket regularly. I'm really surprised by how much we stand to save [£129 a month] – in 12 months it comes to over £1,500."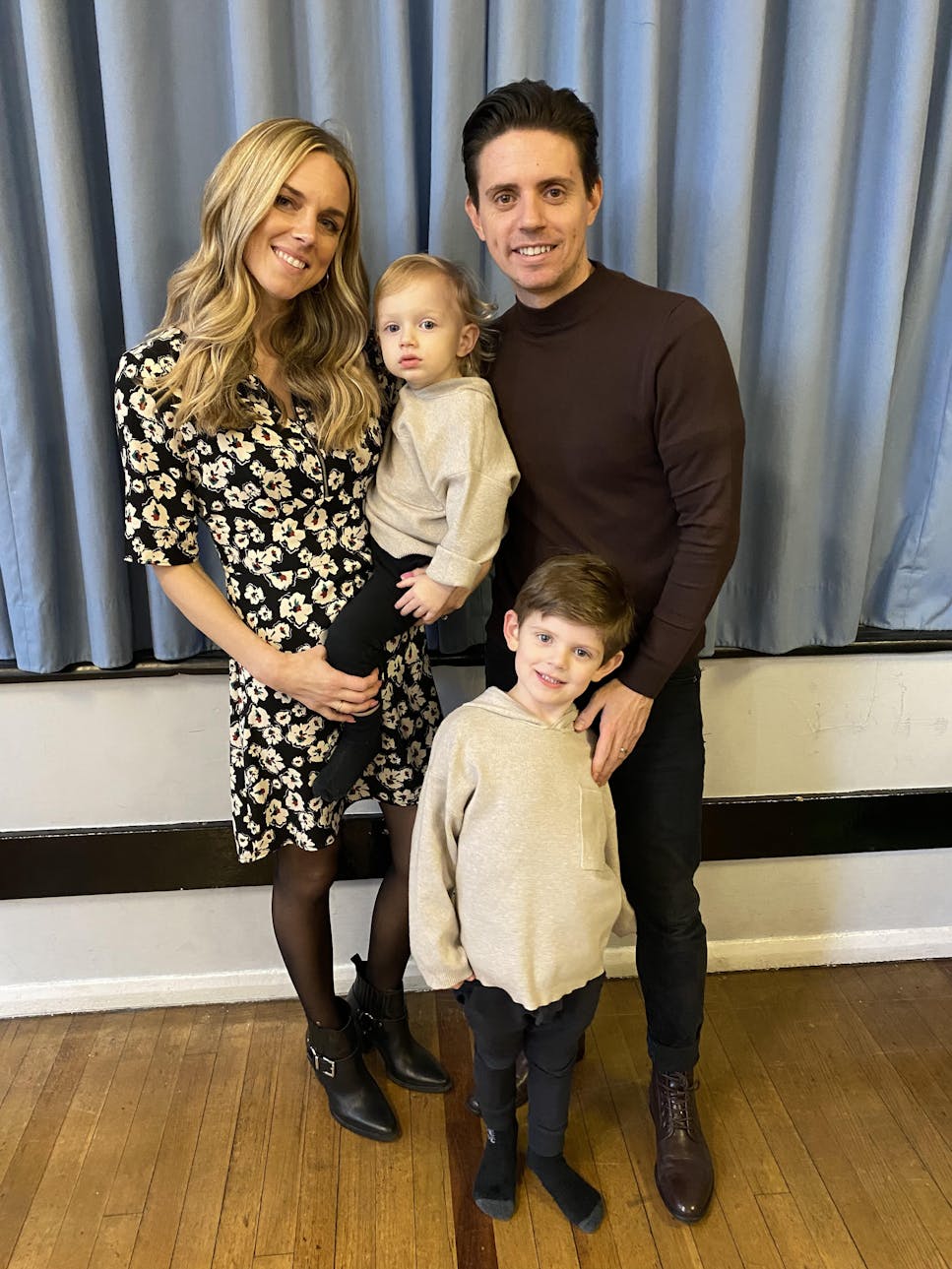 GIMME FIVE: MONEYSUPERMARKET'S TOP TIPS
Finance expert Jo Thornhill shares some ways to save
1 Keep an eye on renewal dates
People are often surprised by how much bills increase at renewal, so it's worth investigating whether you can save money by switching. Dedicate a couple of hours to identifying your biggest outgoings and compare these with quotes on MoneySuperMarket to see if other providers have a better deal.
2 Check your habits
Is the cost of living crisis changing your habits? Perhaps you were someone who always paid off your credit card, but now you're carrying a balance over each month. If you have a good credit history, you could switch to a zero per cent card, and reduce the interest you'll pay on that debt.
3 Cut back on unnecessary extras
If your insurance is up for renewal, perhaps cut back on extras you might not need, such as courtesy car cover on your car insurance. Or, if your current account has a monthly fee that covers travel insurance, and you're going on holiday less, think about swapping to an account without a monthly fee.
4 Compare like with like
You might find what looks like a good deal if you Google "cheapest broadband deal", but does it meet your needs? Read the small print and you might discover, for example, that a super-cheap broadband deal doesn't include unlimited downloads.
5 Don't put it off
Some people feel overwhelmed by their finances, but if you need to make savings, take the plunge. MoneySuperMarket's website is user-friendly and helps you to compare each of your bills.