How to build a better relationship with money
Financial worries keeping you awake? Take steps to feel good about your money
If you find the issue of money stressful, and dread checking your bank statement, then you may need to work on your relationship with your finances.
And if you have serious money or debt concerns it's important to know where to turn for free, independent help - and as soon as possible.
Here we take a look at how you can build a healthier relationship with your finances so you can feel good about how you manage your money – and more confident about setting goals for the future.
Get educated so you feel more in control
If you're the sort of person who feels nervous about making financial decisions, you need to address this.
Take steps to educate yourself so you feel more informed. There are plenty of resources online, including MoneySuperMarket's own guides, that explain money matters in a straightforward way – cutting through the jargon.
Boosting your knowledge is the first step on the path towards feeling more empowered. This, in turn, should put you in a position to start making some positive money choices.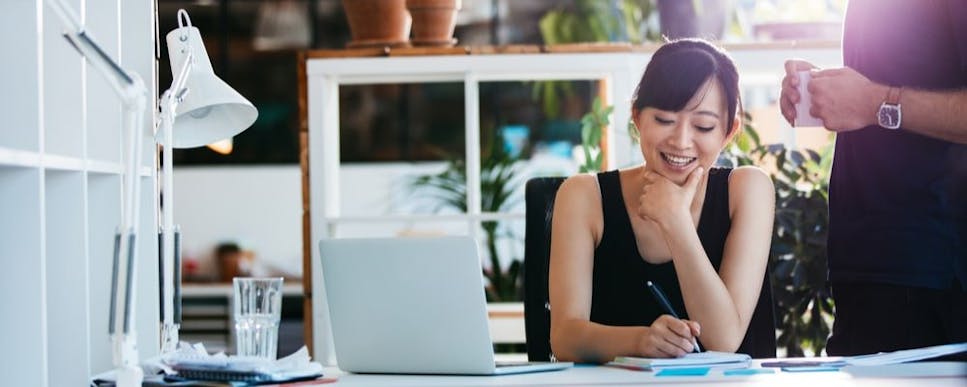 Learn from your mistakes
If you're concerned about having enough cash to last the month it is vital to think about budgeting.  
Begin by drawing up a monthly budget of all your income and outgoings. Once you've got this in place, keep your spending under constant review to ensure you're staying within budget - and look for places you can cut costs and make savings.
Make sure you're keeping the cost of your household bills as low as possible. Check regularly for deals on outgoings such as your broadband or mobile tariff.
Tackle your debts
If you find yourself accruing debts, take steps to address this. It's always better to act sooner rather than leaving the problem - as it's only likely to get worse.
This is especially important right now as all costs - and interest rates - are rising.
Work out if you can switch your debt to cheaper borrowing. This might, for example, involve you moving niggling debts on a handful of credit cards to a balance-transfer credit card with a lengthy interest-free offering. 
You could also look at consolidating debts to a low-rate personal loan.
Be disciplined about paying off what you owe. Prioritise paying off the most expensive debt before moving down the list. Ask yourself if you need to sacrifice certain luxuries to help you clear your debts.
Get serious about saving
If you find it hard to save, ask yourself why this is – and what you can do to change this going forward.
Begin by focusing on building up an emergency fund so you have a safety net to fall back on, should the unexpected happen.
If you feel as though you have no money to spare, try doing things differently. Think about moving more money into savings at the start of each month. A good way to do this is by setting up a direct debit to leave your current account on payday.
Cancel subscriptions and memberships you don't use. When tempted by a big purchase, give yourself a 'cooling-off' period. Wait a few days and ask yourself whether you still really need to buy that item, or whether you can do without it.
Decide on your priorities so you have a clear idea of where to start saving.
When slotting money away, make sure you're getting the best rates available by comparing savings accounts carefully. Also make sure you've chosen the best type of account for your needs. 
Get more tips on building a savings habit here.
Don't be afraid of asking for help
If you're finding it hard to make ends meet, don't bury your head in the sand. Seek free and impartial help from an organisation such as National Debtline or Stepchange. These organisations are free and can help you negotiate with your creditors and put a realistic repayment plan in place.
Set goals and plans for the future
Think carefully about your financial goals and objectives for next year, and the next few years – and also for the longer-term.
Accept that plans may change along the way, but don't let indecision be your excuse for doing nothing.
Be proactive: start building a proper nest egg, increase your pension contributions, write a will, and think about protection policies such as income protection, critical illness cover and life insurance to help cover you for the unexpected.
With some careful planning, you can start working towards your goals, while being ready for whatever life throws at you along the way.