Give your car the once over before getting back on the road
Set to start driving again? Carry out some essential safety checks before you do
If you are about to get back behind the wheel after a bit of a break, you need to check your car is safe to drive.
Here we go through some of the things you need to do to get your vehicle in tip-top condition before hitting the road.
Look at your lights
Make sure your lights are clean and in working order. Grime and dirt can prevent them from glowing as they should. See if any bulbs need replacing. It's vital that other drivers can see you.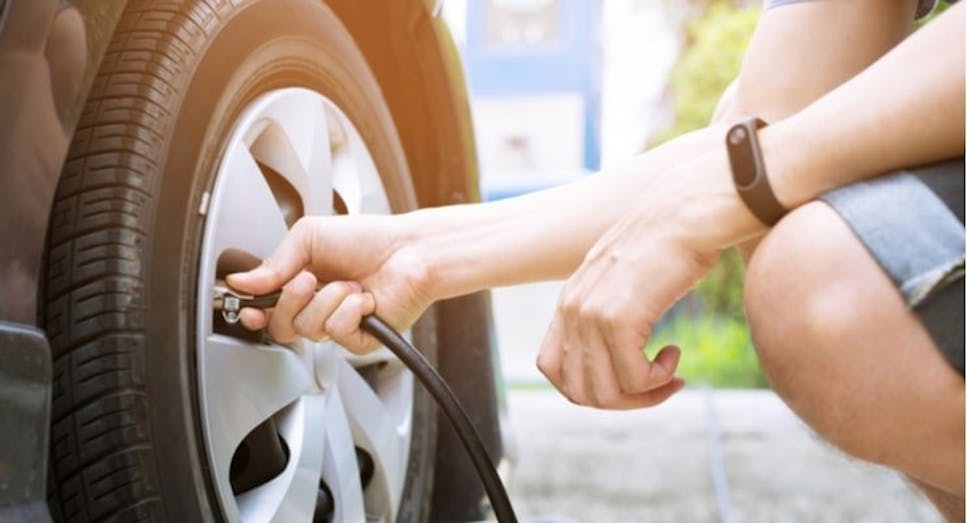 Check your tyres
Inspect the tyres for pressure and tread depth. Ensure you have tread that meets the minimum legal limit of 1.6mm. Make sure the spare tyre is in a good state.
Check wipers are in working order
As a driver, it's imperative you have a clear view of the road, so check the windscreen is in good condition – and that there are no chips in it. Also check that the wiper blades are working, and that the screen-wash fluid is topped up. This is especially important before embarking on a long drive.
Top up other fluids
As well as topping up the windscreen washer, also check the level of the water, engine oil and brake fluid.
Test your battery
Typically, a car battery will have a life of about five years. Ensure your car battery is in good condition and fully charged.
Other checks to carry out:
Make sure your number plates are clean and that the letters and numbers are easily legible from a distance

Go round the car and check all the seatbelts fasten securely and aren't damaged in any way
Book in for an interim service
If you're unhappy about carrying out any of these checks yourself – or concerned about anything to do with your vehicle – take it to a professional mechanic. They will have the skills and expertise to carry out all these jobs correctly, and can fix any repairs or problems. You could even think about booking your car in for an interim service.
Review your car cover
Given that your personal circumstances may have changed over the past 12 months due to Covid, you need to check your motor cover is still fit for purpose.
Dig out your paperwork and make sure all the details are correct and up-to-date.
If, for example, your family situation has changed, you may need to add – or remove – motorists from your policy. If in doubt, speak to your insurer.
Find a more competitive deal on your motor cover
If your car insurance is coming to the end of the current term, don't auto-renew. Act now and carry out a search to see if you can find a better deal.
By comparing quotes with MoneySuperMarket, you may be able to save up to £217.95 on your annual car insurance premiums.*
Once you've chosen a provider, make savings by paying annually, rather than in monthly instalments.
Savings can also be made by opting for a higher excess (the first part you pay towards any claim). But only increase the excess if you can be sure you can still afford it in the case of an accident.
Buy breakdown cover
If you don't already have breakdown cover, now could be a good time to buy it. You can compare deals here.
Look for features such as roadside repair and recovery to the nearest garage, onward travel, and if necessary, any accommodation costs.
If you already have a policy, check the paperwork and remind yourself of the Ts and Cs of the cover you have in place.
What else do I need to do before hitting the road?