Is there a cheaper alternative to Sky?
Sky TV can be too expensive for some households, so read on to find out which alternatives can help you watch premium TV and cinema without paying over the odds.
As the UK's biggest paid-TV broadcaster, Sky has more than 11 million subscribers across the country. 
This means that more than a third of UK households have some sort of Sky product.
It offers a basic package at £22 a month, but some subscribers can be paying upwards of £80 per month for their package, plus the cost of the installation.  
When you throw in multi-room, high definition (HD), sports and film channels, which may not be supported in main packages, the subscription fees can rise to up to £91 a month.
This price still doesn't get you latest movies or pay-per-view sporting events such as boxing, which you will need to purchase separately through Sky's box office channels.
So when you look at it like this, can you afford it? If you can't, now is a great time to explore the alternatives.
Why Sky is not your sole option
Things have moved on considerably since paid for TV started, and nowadays Sky is definitely not your only option. Here we explain some alternatives which could help bring down the amount you pay.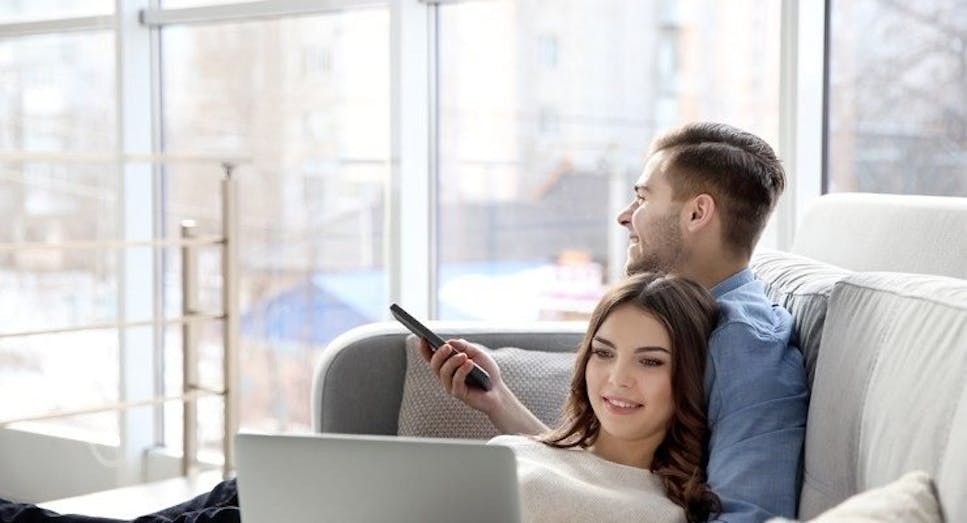 1. You can get a lot of the channels free elsewhere
Many of the entertainment and terrestrial channels that you watch on Sky are actually available for free with other TV providers, such as BT or Virgin Media.
So consider whether it's worth paying that monthly subscription fee for a handful of programmes aired exclusively on Sky's own entertainment channels such as Sky 1, Sky Living and Sky Atlantic. Plus you can now find these on Sky's own NOW TV for a fraction of the monthly Sky subscription fee.
2. Sky Cinema is not the cheapest, and may not be the best option
Sky Cinema offers 11 dedicated movie channels, which focus on different genres and time periods, but if you don't make the most of them, then you can easily find something cheaper. Options such as Netflix, MUBI (for the real film buff), Wuaki, iTunes, and Amazon Prime offer cheaper options with a lot of films across the genres.
You can find out more about the similarities and differences of streaming pages on our dedicated page.
Sky might get the latest releases slightly before (top 10 blockbusters 12 months earlier) online subscription services like these, but it costs an additional £10 on top of your package.
Plus, you can also rent the latest movie titles online, on many different platforms, before they're shown on Sky. And many Smart TVs now allow you to watch newly released films directly on their dedicated players, for a small fee.
Remember also, that you can even watch movies free on channels like Film4, available on FreeView, YouView and Freesat.
3. Free TV and streaming services offer enough channels to keep the kids entertained
If you subscribe to Sky purely for the kids, remember that some children's channels such as CBeebies and are CITV are available for free. 
When combined with the plethora of kids' shows offered by BBC iPlayer, Amazon Prime or Netflix, you might find you have more than enough viewing to keep the little ones entertained.  
If you are a fan of Disney (who isn't?) then the aptly named Disney Life is perfect for both you and your kids, at only £4.99 a month, it is a steal to see all the old classics and much more.
Plus, in the age of the internet, kids will be finding their own TV choices on YouTube without you having to lift a finger. But of course, remember to put on a parental block for their safe viewing.
4. It's not just Sky that you can watch on the move
Sky users benefit from its mobile/tablet app, Sky Go website and Sky+ app on which you can watch live TV, catch up on popular series and program your Sky receiver to record while you're out and about.
But these benefits are no longer exclusive to Sky. Other TV and streaming providers now offer similar apps, as well as being able to access TV on demand services such as iPlayer, All 4 (formerly 4oD), YouTube and many more, directly from your TV or laptop.
Plus, both iTunes and Google Play offer TV and movies on the go, from a huge selection of choices.
5. Sky Sports isn't just on Sky anymore
For fans of sport, and in particular football, it's likely you've felt that you had no choice but to pay for Sky's sports channels in order to watch matches. But now that BT Sport has secured coverage of bigger matches, you can now pick and choose which games to watch.
For example, you can save money by adding a Sky Sports package to another provider, such as Virgin, or even just getting it for 24 hours when your favourite team is playing on NOW TV (weekly and monthly options are also available).
Plus, if you are desperate to see a game or two, then nip down to the local pub and drink responsibly.
6. HD TV is available for free
The choice of high definition (HD) with Sky TV depends on your package, the basic option gives you 11, but bigger bundles offer 50 plus HD channels. This however, does not include the sports channels, which are an extra £6 a month.
But some of these channels are available for no monthly subscription with alternative TV providers, so consider if it's worth paying the extra for the Sky-branded HD channels.
Plus, a lot of streaming services offer HD TV and movies as standard, such as Netflix and Amazon Prime, meaning it might be worth dropping the larger subscription and signing up to a monthly one that you can cancel at any time.
Is Sky the limit?
Although there are a range of options out there, it does appear that the only real way to save money on your monthly TV subscription is to sacrifice channels and/or services – but you may be able to do this without too much pain.
Freeview and a choice of streaming providers like Netflix or Amazon Prime might be your best option for TV and film, with a few trips to the cinema thrown in for good measure.
Don't forget that All 4, BBC iPlayer and ITV Hub are all free and show some popular television shows, both box sets and catch-up on demand.
Our helpful streaming comparison page is designed to help you work out which streaming package best suits your viewing preferences.
You can also find out the range of prices on offer from each provider, which can also help you work out whether you can do without your Sky subscription.