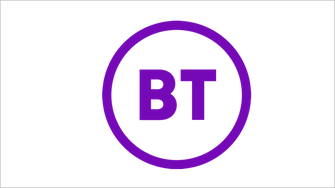 Thinking about getting BT Broadband? Here's what's on offer and what you need to know.
Being one of the UK's four biggest broadband providers, BT has plenty to offer. As well as a range of fast home broadband deals to suit all types of households, you can choose to add flexible TV, home phone and SIM-only plans.
As BT Group owns Openreach – the UK's biggest broadband network, which most other providers use – it's highly likely that you'll be able to get BT broadband at your address.
Plus, BT tends to throw in rewards and special deals when you bundle your services together.
So, as well as thinking about the broadband speed you need, there are a fair few extra things to think about when comparing packages with BT.
Let's take a look…
Our best BT broadband deals
*Average speeds are based on the download speeds of at least 50% of customers at peak time(8pm to 10pm). Speed can be affected by a range of technical and environmental factors. The speed you receive where you live may be lower than that listed above. You can check the estimated speed to your property prior to purchasing.
Compare broadband deals in your area So what does BT offer?
| | |
| --- | --- |
| ADSL broadband | Yes |
| Fibre optic broadband | Yes |
| Calls packages | Yes |
| TV | Yes (via YouView box) |
| Mobile phones | No, although they offer exclusive SIM-only deals with EE mobile |
| BT Sport | Yes (included with BT Sports and VIP packages, or available as an add-on) |
| Sky Sports | Yes, via a NOW Sports Membership (included with BT Big Sport and VIP packages, or available as an add-on) |
What broadband packages can I get from BT broadband?
With BT, you can get standard ADSL and superfast fibre optic broadband packages.
For the fastest speeds, there's also a chance that BT's full fibre broadband might be available where you live. It's currently being installed across the country, so you'll need to check if you can get it in your area.
All BT broadband plans are on 24-month contracts, although there are a few 18-month options available. Special deals, such as its Home Essentials and student broadband plans, come on 12-month contracts.
And you can choose to get a broadband-only plan, or bundle it with a landline (more on that below).
Here's a little more about what each package has to offer:
ADSL Broadband
BT offers ADSL broadband – also known as standard broadband – which gets you average speeds of 10Mbps.
Fibre Optic Broadband
BT has three superfast fibre optic packages:
Fibre Essential – average speeds of 36Mbps
Fibre 1 – average speeds of 50Mbps
Fibre 2 – average speeds of 67Mbps
These speeds are widely available – chances are, you'll be able to get one or more of these packages at your address. Plus, speeds between 36-67Mbps will suit most households, and will comfortably handle streaming and gaming on multiple devices.
For even faster speeds, BT offers a range of ultrafast packages. Its Full Fibre 100, 300, 500 and 900 packages boast impressive average speeds ranging between 150-910Mbps. However, availability is currently limited, as it uses fibre-to-the-premises (FTTP) technology to deliver these ultrafast speeds. It's best to use our postcode checker to see if it's available in your area.
Whichever plan you pick, BT's fibre products are perfect for activities like working from home, streaming high-quality video (Netflix, YouTube) and online gaming – all of which put major demands on your connection.
They come with BT's powerful Smart Hub 2 as standard, as well as online security features.
Not to mention, all BT fibre packages come with truly unlimited usage, so you can download and stream as much as you want without incurring extra charges or being subjected to traffic management at peak times.
BT Home Essentials
BT Home Essentials is a low-cost broadband and phone package for people on certain benefits.
You can choose between two fibre optic broadband and landline plans. At the time of writing (December 2022), you can get average speeds of 36Mbps and 700 minutes to UK landlines or mobiles for £15 a month. Or, for £20 a month, you get speeds of 67Mbps and unlimited UK calls. Otherwise, you could opt for a home phone-only deal for £10 a month.
All tariffs are on shorter 12-month contracts. There aren't any early exit fees, so you're not tied to your plan should your circumstances change – for example, if your benefits end.
Both new and existing BT customers can apply. To qualify, you'll need to be receiving one of the following benefits:
Universal Credit (all claimants)
Pension Credit (Guarantee Credit)
Employment and Support Allowance
Jobseeker's Allowance
Income Support
It's quick and easy to apply – just enter your details on BT's website and they'll check your eligibility.
Student broadband deals
BT is one of the few providers that offer exclusive online student plans.
Simply sign up with your university email and you can choose a 12-month contract – ideal if you're in a short-term let.
Depending on what's available at your address, you can get BT's Fibre Essential, Fibre 1 or Fibre 2 plan. They're all broadband-only, so you don't have to worry about getting a landline you won't need.
BT Complete Wi-Fi
BT's Complete Wi-Fi service maximises the strength of your broadband using a mesh network and Wi-Fi discs. At the time of writing, you can add Complete Wi-Fi to your fibre plan for an extra £12 per month. You'll get a Wi-Fi disc that works seamlessly with the Smart Hub to create a stronger, more powerful network around your home.
And if your speed doesn't improve, BT will send you additional discs, free of charge. And if that doesn't help, it'll give you £100 cashback.
What BT call packages are available?
While most of BT's broadband plans don't require a landline, you can choose to bundle your broadband and home phone together. Phone plans include:
Pay as you go – only pay for the calls you make
700 Minutes – 700 minutes to UK landlines and mobiles, anytime
Unlimited Minutes – unlimited calls to UK landlines and mobiles, anytime
If you have friends or family living abroad, there's also a couple of international phone add-ons:
Friends and Family International – discounted call rates to 236 destinations
International Freedom – 600 minutes to select destinations, as well as discounted rates to the rest of the world
You can also customise your plan with an array of useful extra features, such as Caller Display and Call Waiting.
You can only get line rental on a 12-month contract. However, you have the flexibility to change your calling plan every month.
Whether you love chatting on the phone, or only use your landline occasionally, make sure you pick a deal that suits you.
Does BT offer broadband-only options?
Yes, it does. If you don't use or want a landline, you'll be able to get broadband-only deals with BT.
However, bear in mind that as well as not being able to make calls, you won't be able to receive incoming calls, nor make calls to emergency services.
Is it cheaper to go for broadband-only with BT?
Typically, yes. If you're bundling your BT broadband with a home phone, you can expect to pay a few more pounds every month.
For example, at the time of writing (December 2022), a broadband-only Fibre Essential plan costs £28.99 a month. Meanwhile, the same plan with a landline costs £33.99 a month.
What TV packages can I get with BT?
BT offers five flexible TV packages: Sport, Big Sport, Entertainment, Big Entertainment and VIP.
They all work on a 24-month contract, but they're flexible as you can change between TV packages every 30 days.
Plus, you're free to add and remove monthly subscriptions – such as NOW TV Memberships (which get you access to Sky channels), Netflix or Prime Video – whenever you want. So, it's easy to explore and curate a selection of channels that best suits you.
BT's newest YouView TV box, dubbed the BT TV Box Pro, comes with up to 600 hours' worth of storage, and lets you pause, rewind and record live TV.
There are also over 70 Freeview channels included, plus access to apps like BBC iPlayer, Netflix and NOW TV.
You can only get BT TV if you're a BT broadband customer. You'll also need an aerial if you want to watch free-to-air channels, though you can watch your premium channels and subscriptions via broadband.
BT Sport
As BT's flagship TV offering, BT Sport consists of four channels: BT Sport 1, BT Sport 2, BT Sport 3 and BT Sport ESPN.
As well as exclusive UEFA Champions League coverage, they boast 52 Premier League games per season, plus Europa League, FA Cup and Scottish Premier League football – and more.
BT Sport comes included with its Sport, Big Sport and VIP plans. If you have an Entertainment package, you have the option to get BT Sport as an add-on (on a one-month rolling contract).
Read our page on BT Sport for more information on what it offers.
Sky Sports
To get Sky Sports channels with your existing BT package, you'll need to opt for either BT's Big Sport or VIP TV package.
It includes all of BT sports channels including Box Nation, plus access to Sky Sports while you're on the move via the Now TV app.
If you just have BT's regular Sport plan, or one of its two Entertainment plans, you can still get Sky Sports by getting a monthly NOW Sports Membership.
Can I get BT broadband deals in my area?
It's highly likely that you'll be able to get BT broadband in your area. After all, BT Group owns Openreach, which is the UK's most widely available network – in fact, most providers use the Openreach network to provide their internet services.
So, you'll probably be able to get Fibre Essential, Fibre 1 and Fibre 2 packages at your address. However, BT's ultrafast Full Fibre plans are less common. And if you live in a very rural area, you might only have access to standard ADSL broadband.
To be sure about what broadband packages are available where you live, enter your postcode below:
Compare broadband deals in your area What broadband speeds can I get with BT?
Here are the average download speeds for each BT broadband package:
ADSL – 10Mbps
Fibre Essential – 36Mbps
Fibre 1 – 50Mbps
Fibre 2 – 67Mbps
Full Fibre 100 – 150Mbps
Full Fibre 300 – 150Mbps
Full Fibre 500 – 300Mbps
Full Fibre 900 – 910Mbps
Of course, the speeds you'll actually get might differ to those advertised. If you're not reaching the speeds you're expecting, read our page on broadband speed tests to see what you can do.
BT broadband deals for existing customers
Being with one of the biggest providers in the UK has its perks, as BT has many tempting offers and incentives for existing customers.
First, BT Broadband and BT Mobile customers can enjoy free, unlimited access to BT's extensive public Wi-Fi network. With more than five million hotspots across the UK, including on the London Underground, it's extremely useful when you're out and about.
With BT, you have the option to bundle your broadband with TV, landline and/or SIM-only plans to save money. And BT often gives you some perks in return. At the time of writing (December 2022), here are just a few of the treats you can get:
If you have BT broadband, you can get some exclusive SIM-only deals with EE mobile, such as double data
If you get a TV and broadband bundle, you can get six months of BritBox for free
To see what you can get as an existing customer, visit our page on BT deals for existing customers.
Can I get a free gift when signing up to BT broadband?
Yes – in many cases, new customers can get a reward card when signing up to a BT broadband deal.
It's a prepaid virtual card that you can use to buy things online or over the phone. To access it, you should log into your BT Reward Card account.
Your Voucher Claim email will be sent to the email address used to sign up for the voucher. This can take up to 100 days from your date of activation.
MoneySuperMarket are unfortunately unable to query the status of your voucher until after this period has concluded.
For BT Reward Card enquiries, please contact: partnerpromotions@bt.com
BT broadband set-up
Depending on your package, you may be able to easily install your broadband yourself.
In many cases, you'll simply need to find your master socket, and then connect the Openreach modem and BT Hub to it.
Is there a BT broadband installation fee?
BT says it probably won't charge you installation fees if your home has recently had a telephone service from BT, your wiring and socket is undamaged and there's still a dial tone.
However, if none of the above applies to your current situation, you may be charged a connection fee – usually around £140. This covers engineering work at your home or at the exchange.
What's the BT broadband installation time?
Switching from another provider? Be prepared to wait up to two weeks to get your services up and running.
If not, your broadband should be ready in a few days – depending on where you live and engineer availability.
And if an engineer needs to get involved – for example, if you're getting full fibre – they'll usually take between one and three hours to install your broadband.
BT router
All fibre optic broadband packages come with BT's Smart Hub 2. It's a powerful router that uses the latest Wi-Fi technology to ensure a strong and reliable internet connection, as well as a number of handy features like smart channel selection and smart scan.
If you want to maximise the strength of your Wi-Fi, you could get BT Complete Wi-Fi as an add-on (see above). This gets you a Wi-Fi disc, which works with your Smart Hub to extend coverage to all areas of your home.
For more tips, read our guide to BT routers.
BT broadband customer service
You can get in touch with BT in a number of different ways:
Phone – get in touch with its UK and Ireland-based team by calling 0800 800 150, or +44 150 174 7714 from outside the UK, or 150 from BT mobile. Lines are open 8am-9pm Monday to Friday, and 8am-8pm on weekends and bank holidays
Text – text HELP to 61988. This service is open the same hours as its phone support
Online chat – drop their experts a message through the online chat service, available every day, 7am-10:30pm
There's also the BT Community, an online forum where you can ask other BT customers any questions.
Looking at Ofcom's annual reports, BT's customer satisfaction has improved in recent years. In 2021, BT was highly rated for its customer satisfaction, with 88% of BT customers satisfied with their overall service. Additionally, BT came out top when it came to handling complaints, and customers were more likely than average to recommend BT to a friend.
What's good about BT broadband?
Wide availability with its superfast fibre optic plans
Good selection of packages suitable for different needs
Option to bundle your broadband with other services, such as TV and landline
Plenty of rewards and discounts for new and existing customers
Free access to millions of BT Wi-Fi public hotspots
Good customer satisfaction record
What's bad about BT broadband?
Not the cheapest provider around
Virgin Media operates its own network, so it offers much faster speeds (albeit for a higher price)
Sky and Virgin Media offer more comprehensive TV package (again, though, at higher prices)
Compare BT against other UK providers
Frequently asked questions
Can I get BT broadband without a landline?
Yes – all of BT's fibre optic broadband packages have a broadband-only option. That way, you don't have to pay for line rental you won't use.
Do bear in mind, though, that you won't be able to receive any calls on an existing phone line, nor make calls to emergency services.
What BT broadband speed can I get?
What speed you get with BT really depends on where you live. Its ADSL broadband package, for example, is available across most of the country. Conversely, its full fibre optic packages are only available in select locations.
To see which BT speeds are available to you, use our postcode checker.
How much is BT broadband?
BT is one of the biggest and most comprehensive providers, so its deals aren't the cheapest. If you want budget options, you're better off looking at providers such as TalkTalk or Plusnet – both of which offer lower deals than BT.
That said, BT offers a good service and boasts a decent range of ADSL and fibre optic packages.
How much you pay will ultimately come down to the package you choose. For example, BT's fibre optic and ultrafast packages are more expensive than its ADSL offering, because they boast faster speeds. It's also a good idea to look into what you can expect as a BT customer when you come to the end of a new contract.
Do pensioners get BT broadband for free?
Unfortunately, no. However, BT does offer a low-cost package: BT Home Essentials. It's a social tariff for people on certain benefits, such as Universal Credit and Pension Credit (Guarantee Credit).
If you qualify, you can get a BT fibre optic and home phone plan at an affordable price – see further above for more information.
Which is better: Sky or BT?
Two of the UK's biggest providers, Sky and BT both offer a wide range of broadband deals, as well as TV, landline and tempting rewards for new and existing customers.
Read our page on BT vs Sky Broadband, where we weigh up what each provider has to offer.