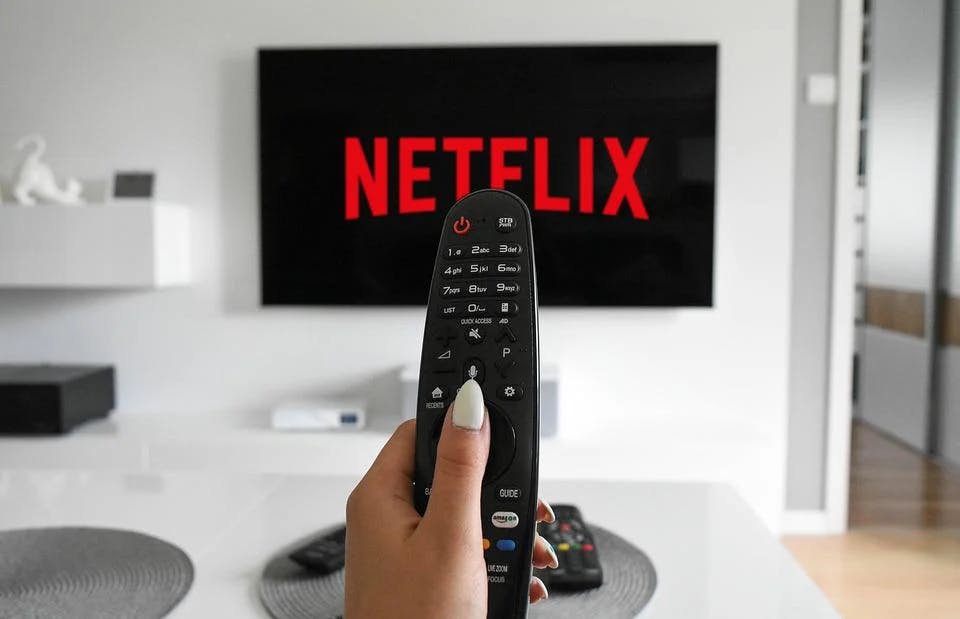 It costs £159 a year, and could have you liable to pay a £1,000 fine if you're found to be watching telly without one – the TV licence is no laughing matter.
But with many of us streaming the TV shows and content we want to watch, and maybe not even watching live telly at all, the rules around whether you actually need a licence can be confusing.
Here's what you need to know, and how you may be able to save some cash by skipping it.
Do I need a TV licence? The basic rules
Your household needs a TV licence if:
You watch or record live TV as it's being broadcast
You watch live TV on streaming services (such as Sky Go, All4, or NOW TV)
You use BBC iPlayer
This applies to any device, not just the TV itself. You can't get around it by watching iPlayer on your phone, laptop, tablet, or games console.
For anything else you want to watch – streaming, on-demand services, catch-up from other channels – you're off the hook.
You're also off the hook if you're over the age of 75 and receive pension credit, as you can get the cost covered.
Do I need a TV licence if I have Sky or Virgin TV?
Assuming you're watching live channels, yes, you do.
The TV licence applies regardless of whether you have basic Freeview or a pay-TV package from Sky, Virgin Media, BT, or TalkTalk.
Do I need a TV licence if I don't watch live TV?
No, that's fine. With the exception of iPlayer, you can still watch video on streaming services without a TV licence.
That includes apps like ITVX, All4, UKTV Play, Netflix, Prime Video, and so on.
Just make sure your TV isn't connected to an aerial or satellite dish, and that you don't watch or record any shows live as they're broadcast.
Do I need a TV licence to watch Netflix, Prime Video, Disney+, or Britbox?
No. Again, as long as you only stream content on demand, and don't watch live services, you don't need a TV licence.
And again, the only exception is BBC iPlayer.
Do I need a TV licence for NOW TV?
To watch the live channels on an Entertainment Membership, or live events on the Sports Membership – yes, you need a TV licence.
However, if you only use NOW TV to watch boxsets and catch up on episodes or events that have already been broadcast, there's no need.
Do I need a TV licence to watch Sky Sports?
To watch live matches and events at home, yes, you need a TV licence.
However, if you only use your subscription to catch up on sports that have already been aired, there's no need.
That may defeat the whole point of having a subscription, of course. Avid sports fans may prefer to splash out on a licence and find a cheap way to get Sky Sports.
Do I need a TV licence if I'm a student?
This question has a slightly silly answer.
If you watch live TV on a device that isn't plugged into the mains (e.g. on a laptop using battery power), your usage can be covered by your family home's TV licence if they have one.
However, if you plug a device in at your student home and watch live TV on it, whether it's a TV set or just your laptop, that home will need its own TV licence.
If you're on a joint tenancy agreement with your housemates, the whole house or flat can be covered with one licence. If you all have separate agreements, however, you'll need an individual licence for your room.
If you're in halls of residence, check with your uni. Communal areas may be covered by a licence, though probably not your bedroom.
Of course, if you only watch streaming services and on-demand content (that aren't on iPlayer), there's no need to worry about it.
Do I need a TV licence to watch YouTube and social media livestreams?
Livestreams on Twitch, YouTube Live, Instagram, TikTok, and so on are actually a bit of a muddy area here. But the short answer is, generally, no.
The long answer is that it depends on what you're watching. According to the BBC, for a service to require a licence to watch it, it must be a 'television programme service'.
So, for example, if a social media platform streams something currently being broadcast on TV, or live broadcasts its own fully produced TV programme, you'd need a licence to watch it.
But you don't need one to watch gamers on Twitch, your favourite influencers, or livestreams of cute cats.
What if I don't want to pay for a TV licence?
If you'd rather save the money and not pay for a TV licence, that means you can't legally watch live TV or BBC iPlayer. You'd be liable for a fine of up to £1,000 if you do.
Of course, you can still stream content via apps, including other catch-up services like ITVX and All4. Sometimes, shows arrive on catch-up as soon as they're done broadcasting live, so you may just have to wait an hour or so.
If you're happy to give up live TV and BBC content, you can still watch plenty of telly. Sure, you might miss out on the odd live event – you'll have to go to the pub for football matches, or to a mate's house to live-tweet the Bake Off – but you'll have as many shows as you want at your disposal on streaming services.
Even subscribing to just one is cheaper per year than a TV licence – the most basic Netflix tier currently costs £59.88 per year. And some, such as All4, are free.
What to do if you're struggling to pay your TV licence
If you've missed payments or are struggling to pay for your TV licence, help is at hand.
TV Licensing can put together a payment plan for you to make it more manageable – such as taking weekly cash payments from as low as £6 per week instead.
Call them on 0300 555 0286 if you pay by payment card, or 0300 790 6068 if you pay by direct debit. Or go to the TV Licensing website.
You can also access debt advice from organisations such as Citizens Advice and MoneyHelper.