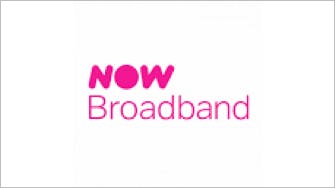 Now Broadband offers standard and fibre broadband, with a rebranded Sky router to match. Here's what you need to know about the hardware on offer.
How to get a Now Broadband router
You can get a Now Broadband router for free by signing up for one of its broadband packages. There are standard and fibre speed deals available. Check out the best Now Broadband deals now to see what you can get.
Which is the latest Now Broadband router?
The latest Now Broadband router is the Now Hub Two. This is a rebranded Sky Q Hub, which Sky no longer gives out to its customers. Despite the fact it's a little old, it still has an impressive spec sheet and will be more than ample for all but the most demanding of households.
Router specs
AC standard WiFi
The Now Hub Two comes with the fastest ac standard WiFi, meaning it can connect using the best WiFi available.
Five antennae
The Now Hub Two packs five antennae, ensuring it has decent reach throughout the home. Bear in mind that many newer routers come with seven antennae.
Smart channel selection
Now Hub Two is constantly checking to see which channel is the best at that moment, so you'll always get the best connection.
Dual band
Dual band tech means the Now Hub Two has access to 2.5Ghz and 5Ghz bands.
Two gigabit Ethernet ports
Connect console and other devices using the two gigabit Ethernet ports. This is a bit of a miss, as many routers offer four such ports.
Broadband Buddy app
As with Sky, the Broadband Buddy app allows for easy router controls, including parental locks to prevent access to harmful material and the chance to switch off access completely at certain times.
Setting up a Now Broadband router
Setting up a new Now Broadband router is easy and doesn't necessarily require an engineer. It's as simple as plugging it into the mains and ensuring you have the right cables plugged into the phone line box on your wall.
If this isn't clear, then Now Broadband has an excellent step-by-step router installation guide on its website, taking you through what's what with your new Now Hub Two.
Does Now Broadband replace old routers for free?
Now Broadband will replace routers for free when your contract runs out. If you have any issues with your router, you can contact Now Broadband to see if it will replace your old model without having to pay.
Legacy Now Broadband routers
Now Broadband does not have a selection of legacy routers, meaning if you're an existing customer you will have a Now Hub Two in your home. This is because Now hasn't been a player in the broadband market for very long.
Frequently asked questions
How do I know which router I have?
You can check which router you have by looking on the back of the device, where a sticker with the WiFi password and other key information is located. You can also take a picture of the device and do an image search online if you're still unsure.
How do I upgrade my router as an existing customer?
If you want to upgrade your router, you should call Now Broadband and ask if you can upgrade. You may need to take out a new contract to get one, however. It's worth remembering that you may already have the latest Now Hub Two.
Do all new customers get the latest router?
Yes, all customers get a Now Hub Two, regardless of whether they take out a standard or fibre broadband package with Now Broadband.
Can I use a different brand of router with Now Broadband broadband?
Yes, you can choose to use a different brand router with Now Broadband, such as Amazon's Eero range or Google Nest. Just keep in mind that routers from other internet service providers (ISPs) may not work or offer optimal performance,