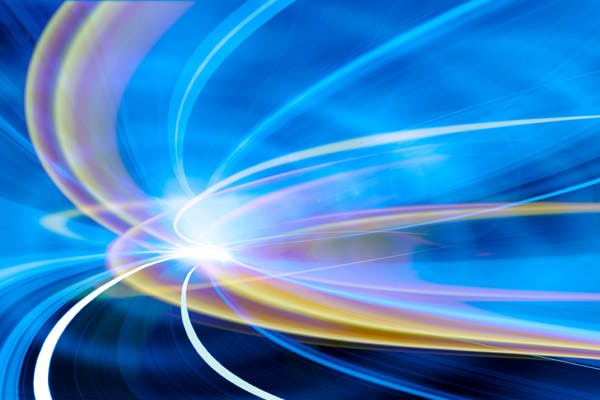 Problem with your broadband? Here's how to find out if it's just you, or if the internet is down in your area.
Many of us rely heavily on the internet for work, socialising, getting around, planning events, and much more. So when it goes down, or there's an outage, it's annoying at best or potentially life-threatening at worst.
Sometimes the issue is at your end (i.e., with the connection inside your house), and sometimes it's the equipment that brings broadband to your home that's at fault.
Here we'll help you find out where the fault lies.
Wondering why your internet is slow – and how to fix it? Our guide goes into more detail.
What should I do if my internet is down?
First, check your equipment. This could involve restarting your computer, quitting and restarting the browser on your phone, restarting your internet router – the device that provides Wi-Fi to your home – and so on. If that doesn't fix it, but your devices otherwise seem to be working fine, it could be a fault in your area.
Check your internet providers' social media accounts, as sometimes companies will use these platforms to post information about outages and planned works. Still nothing? Also check its website or app (you may have to log in to your account first, so keep your details handy). Often your provider will detail any outages here and provide an estimate for when it will be fixed.
If there are no outages or planned works mentioned, you can contact your internet provider direct to try and resolve the issue. If your internet service provider doesn't know about the fault, it won't report it, so you might be the first to let them know about it.
If you're persistently having problems, or you're not happy with how they're resolved, maybe you should consider switching provider.
Here's what to do if you're having problems with the main broadband providers.
How do I check if my internet is down if I'm with BT?
BT advises that you log in to the BT Broadband Checker first to see if there are any issues in your area or if it's your specific connection that's at fault. This will allow BT to run tests and check your connection.
If that doesn't fix it, you can book an engineer appointment through the same link.
Our page on troubleshooting BT broadband has more information.
How do I check if my internet is down if I'm with Virgin Media?
You can check Virgin Media's service status on its website, or through the Virgin Media app.
For more on Vodafone broadband help and problems, read our guide.
How do I check if my internet is down if I'm with Sky?
With Sky, you can sign in to the Service Checker to check for known faults or planned works. If you're not the account holder and so can't sign in, you can use Service Status instead, which does much the same thing.
Or read our page on Sky internet problems for more help.
What should I do if it's only me experiencing the issue?
If there's no problem with the infrastructure in your local area, it's either your equipment or connection that's at fault. Your internet provider should be able to help with this, so contact them directly and it should send an engineer round to get everything working.
Remember: if you're not happy with your service, it might be time to switch internet provider. Our handy guide to changing provider will explain everything you need to know. And here's how – and whether – you can cancel your broadband contract early.