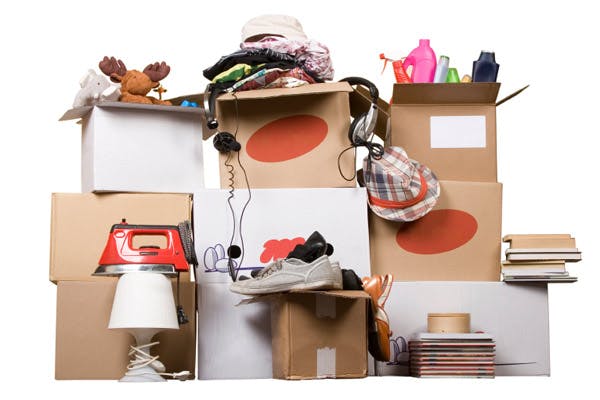 Moving house and want to take your broadband package and equipment with you? Here's everything you need to know…
Moving house is stressful at the best of times. Add to that the task of transferring your broadband and phone and it could become a real headache.
Thankfully, the process is easier than you think. In fact, most broadband providers have made the whole thing quick and easy.
Here, we'll walk through the process for each of the main providers…
Moving home with BT
To transfer your BT services to your new home, you'll need your BT account number, current phone number, new address and moving date.
You can also take your equipment with you when you move, too, so the install process should be pretty straightforward.
BT asks for a minimum of two weeks' notice. However, if there's already a BT line at your new home, your internet should be up and running much quicker – usually within a couple of days. If you do need a new line installed, you may need to wait two weeks for an engineer visit.
And you'll only need to renew your contract if you're within the last three months of your contract term.
Moving home with Sky
Like BT, Sky has a dedicated section on its website that explains how to move your services to a new home.
It's important to remember that you'll need a satellite dish at your new property to watch Sky TV. If your new property doesn't already have a satellite dish, an engineer will need to install one.
Sky asks for at least two weeks' notice, though you can book your move up to 90 days in advance. And you can also carry your contract over to your new address.
Moving home with TalkTalk
To move your services with TalkTalk, check out its Moving Home Portal. All you'll need is the full address of your new home and moving date.
Moreover, you can take your services over to your new address. You'll only need to change your plan if you want a new contract.
Lastly, you'll need to give at least two weeks' notice to move with TalkTalk, or [think something is missing here] up to three months in advance.
Moving home with Virgin Media
Like the above providers, moving home with Virgin Media is pretty simple. You'll just need to call its customer service team to move your services to your new address.
Make sure you have your new and old addresses, moving date and account number to hand when you're ready to get started.
Similarly, you can choose to stay with your current contract or upgrade if you'd prefer extra features. And if you take your equipment with you to your new address, you may be able to install it yourself without the need to wait for an engineer.
Can I change broadband provider when I move home?
Absolutely. So long as you're out of your contract, you can shop around for a new broadband provider any time you like.
How can I check if my new area has fibre broadband?
The easiest and quickest way to check if your new area has fibre broadband is to pop your details into our postcode checker.
Compare broadband deals in your area Frequently asked questions
Can I keep my phone number when I move?
Sure, as long as you're not moving too far, you can keep your number when you move home. However, if you're moving to Sky, you'll need a new number.
Can I take my equipment with me?
Usually, yes. In fact, some providers may even charge you if you don't take your equipment to your new address.
Will I have to change my broadband plan?
This depends. For example, if you're currently on a fibre optic broadband package, and you move to an area where fibre is not available, you will have to change to an ADSL package.
In this case, it's best to talk to your provider – there may be something it can do for you. If not, and you're out of contract, shop around for a better deal and package.
Can I upgrade my broadband when I move?
Absolutely. Most providers will be happy for you to add new features to your package when entering a new contract.