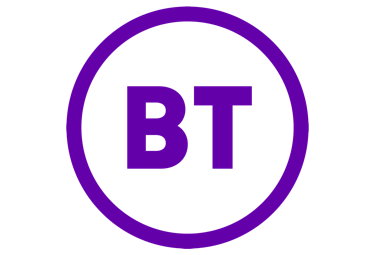 What router do you get with BT broadband? What features can you expect? And how do they measure to Virgin Media Hubs and the like? Read on and we'll fill you in.
How to get a BT router
To get a BT router, all you need to do is sign up to one of its broadband packages. It will then send you a router to suit your package.
If you sign up for one of its fibre deals, you'll get BT's cutting edge Smart Hub 2, although you can expect to get its more basic BT Home Hub 4 if you opt for entry level standard broadband.
If you're happy with your existing deal and just want a newer BT router, you can buy one from its online store.
Just be aware that the Smart Hub 2 will only work with fibre packages and may not be supported if you have a different internet provider.
Which is the latest BT router?
The latest BT router is its Smart Hub 2. It's an impressive piece of kit, with support for the latest ac standard WiFi, dual band tech, seven antennae for stretching further into the home, smart scan so your connection is always being checked for optimal performance and four Ethernet ports for connecting consoles and other devices.
It also has support for BT Complete WiFi, which works with 'discs' to extend your connection to areas where service is patchy.
We also like the fact you can switch off the LED lights, meaning it won't blink constantly.
Router specs
BT Smart Hub 2's specs are impressive and include:
AC standard WiFi
The very latest speeds to give you the best connection at home
Four gigabit Ethernet ports
Ideal for connecting tons of equipment, such as smart speakers, consoles and hard drives.
Smart scan
This means your connection is always being checked to ensure performance is optimal, rebooting automatically if any issues occur.
Dual band
The BT Smart Hub has support for 2.4Ghz and 5Ghz bands, like all the best routers.
Smart channel selection
The BT Smart Hub automatically picks the best channel and frequency so your WiFi achieves it's best speeds
Seven antennae
With so many antennae, you should be able to get a good connection right through your home
Complete WiFi support
Works with BT's Complete WiFi service, connecting with its extender 'discs' to give a solid connection in every room.
Setting up a BT router
Setting up a BT router is easy, especially as BT has a dedicated guide on its website.
Choose the router you have and the kind of wall connection in your home and its videos and step-by-step resources will help.
The good news is that the BT Smart Hub 2 can be plugged in, powered up and set up to work quickly, without the assistance of an engineer.
The instructions to do are easy to follow and don't require any expertise.
Does BT replace old routers for free?
You'll get a new BT router for free if you sign up for a new deal or if you extend your existing contract and have an older model.
However, if you want to get a new router without changing deals or feel your current router is faulty, you'll need to contact BT and ask for one.
You can usually haggle, but remember that any newer technology may not work with older ADSL deals that use copper rather than fibre.
Legacy BT routers
BT has a number of older, legacy routers still out in the wild. If you have any of these, you may want to ask for an upgrade or replacement.
Home Hub 3
BT no longer offers this old router, but it is still commonly found. With only two aerials and one band, it's not close to being cutting edge.
If you still have one, it's time to get it recycled and upgraded.
Home Hub 4
This is still on offer to those taking out standard ADSL broadband. It has four Ethernet ports, smart scan, dual band WiFi and four antennae. Ample for basic home broadbamd/
Home Hub 5
BT doesn't offer the Home Hub 5 any more, but with five antennae and four Ethernet ports, it can still be bought online.
Smart Hub
This is the Smart Hub 2's predecessor, but doesn't support Complete WiFi or offer a connection for DECT phones.
Other routers
Frequently asked questions
How do I know which router I have?
It's not always clear which router you have from looks alone. However, turn it upside down or look on the back and there'll be a sticker with your password and other information.
This will also show the model name and number, which you can Google and check whether it's the latest model.
How do I upgrade my router as an existing customer?
You can choose to take out a new deal and get the latest router from your provider.
Alternatively, you can buy one directly. However, we advise calling and asking for a new router, even if you're happy with your deal. Many networks are happy to oblige when you haggle.
Do all new customers get the latest router?
With BT, its fibre customers get the newest Smart Hub 2, while those on its standard broadband get the older BT Home Hub 4.