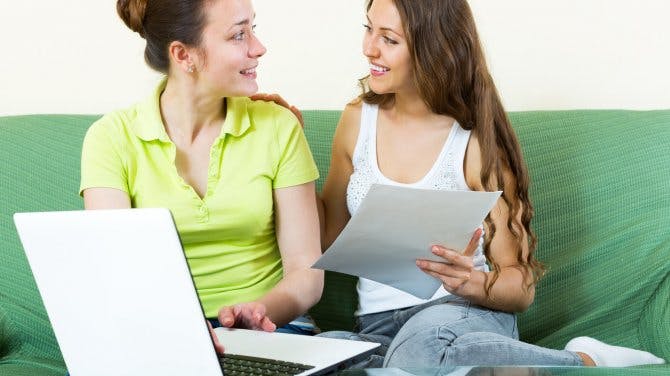 Read our guide to VoIP to learn more about the different VoIP providers and make free internet calls to anywhere in the world
Voice over Internet Protocol (VoIP) calls – also known as internet calls or wifi calls – are simply audio or video calls made over the internet.
They have become increasingly popular over recent years and are now widely used for both business communications and personal calls that would previously have been made via a landline or mobile network.
Business use of VoIP has shot up particularly fast since the onset of the Covid-19 outbreak forced many more people to work remotely – and called a temporary halt to most business travel.
What is VoIP and how does it work?
VoIP calls may sound like a recent innovation, but they actually date back to the 1970s, when this form of communication was first tested by the US Department of Defence. VoIP technology works by dividing information into small packets that are transported via the data networks connecting devices such as computers and smartphones, then reassembling the information to present to the receiver at the end of the line.
In most cases, these packets can be sent from one device to another anywhere in the world in less than a second. It's a completely different system to traditional phone networks, which connect calls by switching circuits in an intervening exchange.
How do I choose a VoIP provider?
VoIP providers in the UK offer a range of different services. These include:
Can you get VoIP for free?
It's free to sign up to many of the most popular device-based VoIP services, although you sometimes have to pay to access 'premium' features such as video conferencing. Once you're signed up, you can usually make free VoIP calls to others using the same service – wherever they are in the world.
If you want to make VoIP calls to regular landline and mobile numbers, you'll probably have to pay a monthly subscription and/or an amount per minute you stay on the line. However, calls made in this manner are generally much cheaper than making landline-landline or mobile-mobile phone calls.
Is VoIP cheaper than a landline?
Yes, VoIP calls will generally work out cheaper than making calls using a traditional landline phone. This is particularly true if you make a lot of international calls. You may also find the sound quality is better on a VoIP call – although this will depend on the quality of your broadband connection.
What are the disadvantages of VoIP?
If your internet connection is poor, the sound quality of your VoIP call will be poor too. And if your internet goes down (or, if you're using a mobile phone, you have no wifi signal), you won't be able to make a VoIP call at all.
The same is true if the service you use becomes unavailable for any reason, while certain numbers – such as directory enquiries – may not be contacted via VoIP calls.
How do you set up VoIP?
All you need to make device-based VoIP calls is a smartphone, tablet, laptop, or desktop computer and a broadband – or 3G/4G/5G – connection. Each device has an IP – or Internet Protocol – address that allows it to communicate with other devices over the internet. Then just sign up to one of the many VoIP apps or services available in the UK. These include:
If you want to make VoIP calls using a normal phone, you'll have to look at VoIP home phone providers, such as:
Vonage
BT Digital Voice
AXvoice
Ooma
Depending on the service you choose, you will then be sent either a VoIP phone or a VoIP adaptor to connect your landline to the internet. In many cases, you can keep the same landline number even when making VoIP calls.
What's better for me – VoIP or landline?
You often need a landline to have access to the internet in your home, so you may have to continue paying landline line rental to be able to make VoIP calls. While many VoIP providers now offer add-on services such as caller ID, anonymous call blocking, voicemail, and do not disturb, you may also find certain calls are not possible with a VoIP service. Many VoIP apps are illegal in the United Arab Emirates, for example.
As mentioned above, if your internet goes down, you will also be unable to use a VoIP service to contact your broadband provider – or anyone else (unless you have a device with mobile internet access). So many people prefer to use VoIP to complement their home phone service rather than replace it entirely.
Compare VoIP providers
You can find and compare a selection of the best broadband deals (with or without landline) in just a few minutes with MoneySuperMarket. And while we don't currently have a VoIP comparison service, you can find a great deal on VoIP calls with one of our preferred partners.