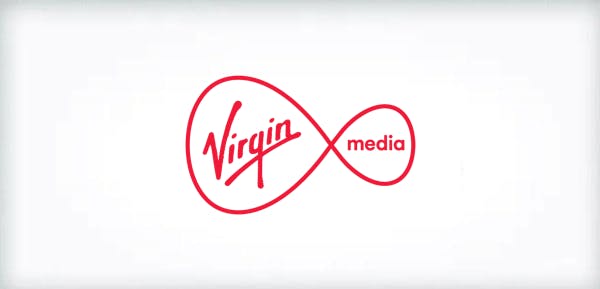 What features do you get with Virgin Media routers? What's the difference between the Hub 5 and Hub 4? Read on for the answers.
How to get a Virgin Media router
If you want to lay your hands on a Virgin Media router then you'll need to sign up for Virgin Media Broadband.
With some of the fastest speeds around, it can handle everything from streaming video, gaming, intense work sessions and hours spent on social media.
Which is the latest Virgin router?
Virgin's latest router is the Virgin Media Hub 5. Launched in late 2021 and rolling out to customers throughout 2022, it comes with the very latest WiFi standards and extra antennae for better coverage.
Virgin says it'll make it's already excellent home broadband even better.
Router specs
Virgin Media Hub 5
The top-end Virgin Media Hib 5 comes with five antenna, fewer than its rivals, but the overall specs should help your WiFi stretch even further into the home.
It also supports the WiFi 6 standard (also known as ax), as well as 2.4Ghz and 5Ghz channel support, the latter with three antenna.
There are four ethernet ports, three allowing for 1Gbp connections and one for 2.5Gbps.
It comes with Intelligent WiFi which checks connections and ensures bandwidth is used evenly between devices.
Virgin Media Hub 4
Virgin Media Hub 4 supports Virgin's Gig1 packages and comes with four ethernet ports, Intelligent WiFi, smart channel selection and support for ac standard WiFi. It also has 11 antenna.
Virgin Media Hub 3
The older Virgin Media Hub 3 is broadly the same as the Virgin Media Hub 4, but has five rather than 11 antennae.
Virgin Media deals
*Average speeds are based on the download speeds of at least 50% of customers at peak time(8pm to 10pm). Speed can be affected by a range of technical and environmental factors. The speed you receive where you live may be lower than that listed above. You can check the estimated speed to your property prior to purchasing.
Setting up a Virgin Media router
Setting up a Virgin Media router is easy - you just need to follow the simple steps on Virgin's website
Pick which Virgin hub you have and they'll walk you through the process, whether you're installing one for the first time or replacing an existing Virgin Media router.
All you need to do is find a suitable position for it, plug it in and follow the online instructions.
Remember, you may need to have an engineer install the line before you can connect your router.
Does Virgin Media replace old routers for free?
If you pay to upgrade your Virgin Media deal, then you should get a new router at no extra charge.
However, be aware that the Virgin Media Hub 5 is only just beginning its rollout. Virgin has promised it'll give existing customers priority access.You can also check the Virgin website to see if you're entitled to a replacement Virgin router.
You may be able to get a Hub 4 if your connection isn't as wide ranging or solid as it could be and you raise the issue with customer service.
Legacy Virgin Media routers
Virgin Media Super Hub AC2
This older model supports AC WiFi and offers 2.4Ghz and 5Ghz bands. However, it has since been superseded by the Hub 3 and Hub 4.
Super Hub 2
The Super Hub 2 offers older n standard WiFi, but packs four Ethernet ports. If you have this model, be sure to ask for a new one.
Other routers
Frequently asked questions
How do I know which router I have?
You can check which router you have by going to the Virgin Media website. Alternatively, enter the IP address found on the bottom or back of tour router into your web browser. This will tell you the exact model.
How do I upgrade my router as an existing customer?
You can upgrade your router by calling and asking for a new deal when your current one expires, or looking here at Moneysupermarket for our best Virgin broadband deals.
Do all new customers get the latest router?
The Virgin Media Hub 5 is only rolling out slowly and even then only to customers with the fastest connections. You may get the Hub 4 at first, with the option to upgrade at a later date.
Can I use a different brand of router with Virgin Media broadband?
You can, but it will need to have the right specs to support the Gigabit internet that Virgin offers. Its Hub 4 and Hub 5 can do the job brilliantly.