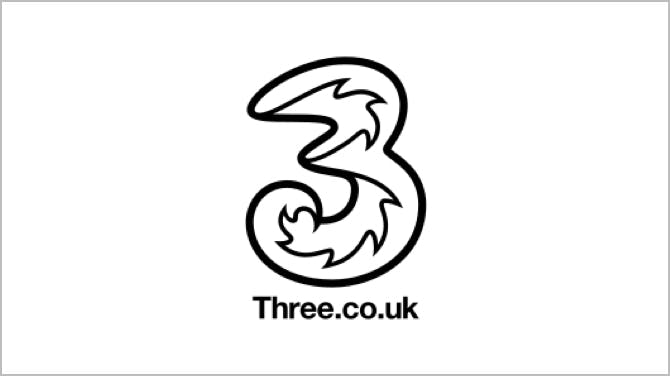 Three Broadband connects you to a mobile network rather than the usual fixed lines – and that means its routers, the 4G and 5G Hubs, are a little different. Here's what you need to know.
How to get a Three broadband router
When you sign up to Three Broadband – that is, the network's home broadband, rather than a mobile or MiFi deal – you'll be sent a router for free.
Then, all you need to do is plug it into a power socket to set it up.
Which is the latest Three broadband router?
The latest Three broadband routers are simply called the Three 5G Hub and the Three 4G Hub.
Their technical names are the Zyxel NR5103E (5G Hub) and the ZTE MF286D (4G Hub).
Router specs
Three 5G Hub – Zyxel NR5103E
This is the router you get with Three 5G Broadband, and is a fantastic piece of mobile broadband tech. Specs include:
Peak download speeds of 4.7Gbps
Peak upload speeds of 2.3Gbps
Wi-Fi 6 technology including 11ax standard
2 x 2.5Gbps ethernet ports
USB 3 port
Bluetooth 5.1
Slots for external antennae
Bear in mind that although these are the peak theoretical download and upload speeds, you won't reach those in practice.
Three 4G Hub – ZTE MF286D
This is the router you get with Three 4G Broadband. Specs include:
Peak download speeds of 600Mbps
Peak upload speeds of 100Mbps
Wi-Fi 5 technology including dual-band capability
4 x gigabit ethernet ports
1 x USB port
Slots for external antennae
Setting up a Three broadband router
Setting up your Three router couldn't be easier. It's about as 'plug and play' as it gets.
Just plug your Hub into a normal power socket, and give it a moment to set itself up. Then you can connect your devices to its Wi-Fi using the password provided on the bottom. Full instructions are provided with your router when it arrives.
You may need to move the Hub around to get the best signal – remember it's connecting to a mobile network. Somewhere in or near a window is perfect.
Does Three broadband replace old routers for free?
Not right now. Three's current home broadband offering is still relatively new, so there's not really anything to upgrade to or from.
However, if you previously had Three's HomeFi mobile broadband, you can instead sign up for the new 4G or 5G home broadband. You'll get sent a new router as part of the package.
Likewise, if you have Three 4G broadband and want to upgrade to its 5G package, you can do so, and will be sent the more advanced 5G router.
Legacy Three broadband routers
Three home broadband as we know it is still relatively new, but the network previously offered HomeFi. This system was very similar, giving you 4G mobile broadband suitable for home use.
If you had Three HomeFi, you may have had (or may still have) one of these routers:
Mediatek T750
Huawei 5G CPE Pro
Huawei B535
Huawei AI Cube
Huawei B310 HomeFi
Frequently asked questions
How do I know which router I have?
You can check the support page for home broadband on Three's website.
You can also take a look at the stickers on the underside or rear of your router, which will tell you the model.
How do I upgrade my router as an existing customer?
If you had Three HomeFi, you can upgrade to get a new router by signing up to Three Broadband instead.
Or, if you currently have Three 4G broadband, you may be able to upgrade to 5G Broadband to get a better router (and better broadband too).
Do all new customers get the latest router?
Yes – although customers signing up to the 4G package won't get the very best router Three has to offer, as its specs are far above and beyond what's needed for 4G broadband.
Can I use a different brand of router with Three broadband?
No. Because Three Broadband works by connecting to a mobile network rather than the normal fixed lines that most standard broadband uses, other routers won't work. Your Hub will arrive already set up to connect to the Three network on your account.
You do have a few options for improving your Wi-Fi signal, however. You can attach external antennae to the Hub, for instance, or install Wi-Fi extenders in other rooms of your home.