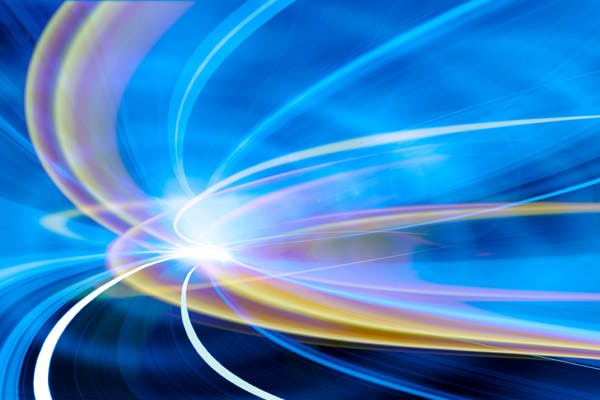 Set on a fibre broadband package, but unsure what's available where you live? Here's everything you need to know
Not to be confused with ultrafast broadband, fibre to the cabinet (FTTC) – also known as superfast – broadband, is available across most of the country.
Average fibre broadband speeds are generally around 67Mbps, which is plenty fast enough for most households in the UK.
Question is, is it available where you live?
Let's take a look…
Fibre broadband checker
First off, the best and easiest way to find out if fibre optic broadband is available in your area is to pop your postcode into our postcode checker.
We'll show you what's available and also let you filter for things such as speed and contract length to get the best deal for you.
Compare broadband deals in your area Which providers offer fibre broadband?
Nearly every well-known provider in the UK offers fibre optic broadband, including BT, Virgin Media, Sky and Plusnet.
Here's a snapshot of some of the speeds and packages you can get from each provider at the time of writing (June 2023):
| Provider | Speed |
| --- | --- |
| BT | Average of 74Mbps with Full Fibre 2 |
| Virgin Media | Average of 264Mbps with M250 |
| Sky | Average of 61Mbps with Superfast 80 |
| TalkTalk | Average of 70-78Mbps with Fibre 65 |
| Plusnet | Average of 74Mbps with Unlimited Fibre 74 |
| EE | Average of 74Mbps with Fibre Plus Broadband |
| Vodafone | Average of 73Mbps with Full Fibre 2 |
| Gigaclear | Average of 200Mbps with Superfast 200 |
| NOW Broadband | Average of 63Mbps with Super Fibre |
| Shell Energy | Average of 67Mbps with Superfast Fibre Plus |
What if you can't get fibre broadband?
Can't get fibre in your area? Not to worry. Standard, ADSL broadband connections are much more common, cheaper, and come with unlimited downloads to boot.
Downside is, it's slower, with average speeds of around 10-11Mbps. That said, those speeds are typically more than enough for most low-occupancy households. You may struggle if you live in shared accommodation with multiple occupants or in a large family home, though.
In these instances, mobile broadband is well worth a look. Speeds match what you'd get with fibre and, unlike standard broadband packages, there's no wires to contend with either. Bear in mind if you go down this route latency may be a problem. And most mobile internet packages also have restrictive download limits too.
All that said, if you're absolutely set on fibre broadband, you can always contact Openreach or Virgin Media to register your interest. And if your neighbours do the same, there's more chance of fibre optic cables getting installed quicker.
Our expert says...
"Really think about how much internet data you and your family use when choosing a fibre package (assuming you live in an area which can get one). Check your bill information, it should tell you how much you've been using monthly.
"With that, you can see exactly how much you use, and so can pick the cheapest package that works for you, without any unnecessary guesswork. - Charlotte Burns, personal finance expert." - Charlotte Burns personal finance expert