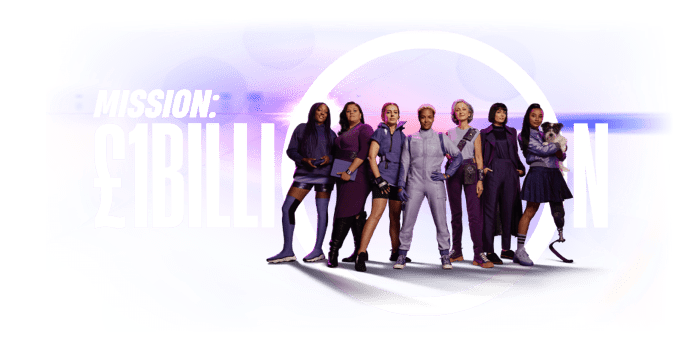 As 5G is rolled out across the UK and available on more mobile phone networks, will it replace fixed broadband in our homes and offices?
What is 5G home broadband?
The term 5G home broadband effectively means broadband run from the new superfast mobile network that is being rolled out in the UK rather than a fibre optic or copper broadband line in your home or office.
A 5G broadband device would be a Wi-Fi hub (or Mi-Fi) that generates a signal that other devices – such as your laptop, tablet or smartphone – can connect to in the same way they would to a standard fixed broadband router.
What is 5G?
A way to get us connected faster. 5G stands for fifth generation technology. 3G helped turn your mobile phone into a smartphone. 4G enabled faster browsing and richer media and 5G takes it on again.
5G networks use the same airwaves as 4G, but while 4G has average speeds of 20Mbps in the UK, 5G speeds could be 20 times faster at 400Mbps, and have the potential to reach 20Gbps.
This has the potential to be a gamechanger and end our reliance on the current broadband infrastructure. Read our guide to 5G here.
How does 5G broadband work?
5G broadband is effectively a wireless alternative to fixed broadband. It means you can access high-speed broadband without the need for a phone line or fibre-optic cable.
Instead, you have a 5G broadband hub that generates the Wi-Fi signal. Any connecting devices, such as a smartphone, laptop or tablet, just need to log-on to the WiFi as normal, they do not need to be 5G enabled.
The pay monthly contracts are similar to standard broadband deals. You will be sent a router and a SIM. Just plug in and you're away.
Can 5G be used for home Internet?
Yes. However, 5G is gradually being rolled out in the UK and is not available everywhere.
More densely populated urban areas such as towns and cities will benefit from 5G first, with most of the country expected to have it by 2022.
Networks such as EE, Three, Vodafone and O2 now provide 5G, but you should check it's available in your area first.
What are the pros and cons of 5G broadband?
Advantages:
Super-fast connection. 5G promises to rival and even surpass fixed fibre optic broadband for speed
A mobile solution. Unlike fixed broadband, you don't have to be stuck at one address with a 5G broadband hub.
Battery-powered. Some mobile broadband routers can also be run on batteries, meaning you don't even need a mains power source.
More consistent performance. An issue with fixed broadband in the UK is that the high speeds advertised to customers aren't always realised. This is often due to the final piece of wiring to the property from the exchange. 5G should negate this.
Disadvantages:
Lack of coverage: It's still being rolled out so may not yet be available in your area or provided by your network. Those living in rural areas may have a particularly long wait for 5G.
Obstructions: There are concerns the 5G frequency is interrupted by physical obstructions such as walls and buildings. This could mean a patchy reception in the home.
Is 5G faster than fibre optic?
5G is expected to be on par with those of the current top-end fixed broadband speeds, at around 80Mbps.
However, only 15% of the UK currently enjoys such speeds, and more than 800,000 UK premises are getting speeds lower than 10Mbps. This could make 5G home broadband a more tempting prospect.
Is 5G broadband available everywhere?
No, it's gradually being rolled out and is largely available in more urban areas such as towns and cities on certain networks.
How do I know if I have 5G in my area?
Search online for 5G in your area. You'll need to punch in your postcode to see coverage. You can also check the website of your network provider to see if it is available where you live.
What are my other options for home broadband?
If you're looking for a superfast home broadband connection there are a host of deals on standard, fast fibre superfast fibre and ultrafast fibre are available.
As well as deciding what speed you need and the length of contract, you can select whether you want phone calls included or add-ons such at TV packages.
Compare home broadband deals
The easiest way to compare home broadband deals is with MoneySuperMarket.
All you need to do is tell us your postcode and we'll search our panel of leading providers in your area to find the best value deals.
You can toggle between options including different speeds and contract lengths to find a deal that is right for you.