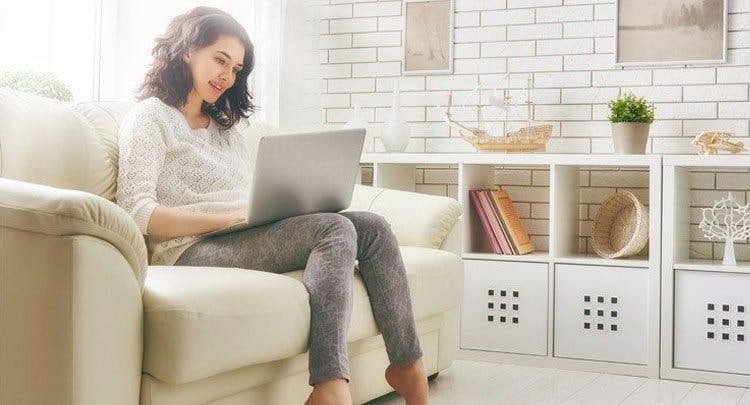 With most broadband packages, you can set things up yourself with very little fuss. Here's what you need to know.
Can I install my own broadband?
Yes, you can install your own broadband at home as long as you are keeping the same kind of broadband connection. Usually, this involves simply plugging in a new router and following the instructions given to you by your provider.
However, in certain cases, you may not be able to install your own broadband. This includes:
When switching to full fibre broadband
When switching to or from Virgin Media, which uses its own cable network
When you're moving into a new build home having its first broadband connection installed
In all of the above cases, your provider should arrange for an engineer to come to your property.
The good news is that if you're switching to standard fibre, which completes the journey into the home from your nearest street cabinet, engineers don't need to come into your home to make the switch. Once their work is done, you can install the router yourself.
Read more about free broadband installation.
Broadband installation steps
If you're keeping the same kind of broadband you've had previously, especially if you're moving from one fibre-to-the-cabinet (FTTC) deal to another, installation is easy.
Receive your new router in the post
On the agreed activation date, plug your router into the master phone socket using the cables provided. You might have to use microfilters to connect your landline phone as well as your broadband
Turn on the router, wait for the lights to configure correctly according to the instructions
Find the network on your phone, tablet or PC, enter the password on the router when prompted and get online
Change the password as soon as possible in order to boost security
Which providers allow you to install broadband yourself?
A number of providers will happily let you install broadband yourself, as long as you are changing to a similar service to one that you've had in the past
BT
BT will let you switch on your own, as long as you're not having a new line installed or changing to full fibre. In the latter case, an engineer will come and complete your connection to the FTTP service in your area.
Sky
You can't set up Sky TV yourself, but if you take out one of its regular fibre deals, rather than full fibre deals, you can plug in your new router and set it up by yourself.
Vodafone
As with Sky, as long as you're installing regular fibre rather than full fibre, you're able to set up its broadband yourself.
NOW Broadband
NOW Broadband can be easily set up alone at home. Just follow the instructions that come with the router.
Virgin Media
Because Virgin has its own network, one of its engineers needs to come out and get you set up.
That is unless you've had its cable service in the last three years. If that's the case, you can connect using its QuickStart plan, self-installing and getting up and running in a matter of minutes.
How much does broadband installation cost?
If you already have a phone line, often broadband is free to install. However, there are exceptions.
If you need a new phone line, it can cost around £140 to have one installed. You may also be charged the first time you connect to a new full fibre network, while Virgin Media may charge if you've not used its cable network before.
Some providers also have upfront installation or setup fees as standard – but these are fairly low, generally around £5 to £30.
Do I need an engineer to install my broadband?
You'll need an engineer to install your broadband if you don't have an existing phone line and take out an ADSL or standard fibre plan that needs a phone connection. Read more in our phone line installation guide.
If you're using full fibre for the first time or moving to Virgin Media, then you will need to have an engineer come out and install your broadband for you.