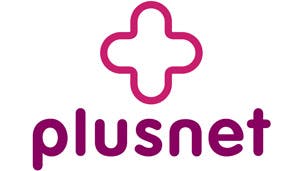 Plusnet is renowned for its fast and good value broadband, with the customer service to match. So, how does its router stack up? And is it worth signing on the dotted line for? Read our Plusnet broadband router review now to find out.
How to get a Plusnet router
To get a Plusnet router you'll need to sign up for a Plusnet broadband contract.
It offers a basic, 10Mbps service, as well as two fibre simple broadband deals, one at 33Mbps and another at 66Mbps.
It has also started offering full fibre to the premises (FTTP) in some areas. Check your postcode now to see if you can get it.
Which is the latest Plusnet router?
Plusnet's latest router is its Hub Two, essentially a reskinned BT Smart Hub 2.
This is a truly excellent router that comes absolutely laden with spec and will be sent for free to anyone who signs up for a Plusnet fibre package.
The good news is that its future is proofed for full fibre, which Plusnet has just started rolling out in select areas.
For those on Plusnet's basic Unlimited Broadband, there's the Hub One, another reskin of an older BT router.
This comes with better specs than the Hub Zero, which Plusnet sent out to Unlimited Broadband customers until early 2022.
Router specs
The Plusnet Hub Two has some seriously impressive specs, these include:
Dual band
Two bands to ensure that you get fast connections and that things never slow down.
AC WiFi support
The latest AC wireless standard, meaning you can easily connect more devices and receive advertised speeds.
Seven antennae
More antennae mean that you'll be able to stay connected throughout the home, even at the furthest points from your router.
Smart channel selection
Automatic scanning means your Hub Two will always choose the best, least congested frequency.
Three Gigabit Ethernet ports and one WAN
The Hub Two packs three Gigabit Ethernet ports, so you can connect games consoles and set top boxes, as well as a WAN port for home networking.
USB connectivity
A USB port means you can connect a hard drive or printer directly to your home network.
Setting up a Plusnet router
Setting up a Plusnet Hub Two is easy.
It offers a comprehensive guide on its website, allowing you to choose whether you have a standard or full fibre connection, before taking you through what cables need to go where in order to get you fully set up.
The good news is that this is done using visuals, so you'll have no trouble working out what needs to go where.
Does Plusnet replace old routers for free?
To get a new Plusnet router you'll need to sign up for a new deal and upgrade your existing package.
This may mean simply choosing the same plan again or opting for a full fibre deal if you can get one in your area.
The good news is that fibre customers can upgrade to a Hub Two, while standard broadband customers can get a Hub One.
Legacy Plusnet routers
There are a couple of older Plusnet routers to look out for.
Hub One
Once the preserve of fibre customers, this decent router is now offered to standard broadband customers.
It supports AC WiFi, as well as packing five antennae, dual band tech, four Ethernet ports, WAN and USB.
Hub Zero
With two antennae, a single band and n standard WiFi, the Hub Zero was sent to standard customers until early 2022.
It may be worth calling and asking for a Hub One as this model is now out of date and won't offer the best connection.
Technicolor 582n
Like the Hub Zero, this is an old model given to standard broadband customers.
With only two antennae and a single band, customers with this router should try and upgrade or get a new model.
Other routers
Frequently asked questions
How do I know which router I have?
The model name and number of your router should be on the sticker on the bottom of your device. Failing that, search the serial number on the sticker to see what model you have.
How do I upgrade my router as an existing customer?
To get a new router, you'll need to upgrade your deal with Plusnet.
However, if you're satisfied with your connection but just want a new model, it's always worth calling and asking to change it, especially if you have a Hub Zero.
Plusnet is known for its friendly customer service.
Do all new customers get the latest router?
Customers signing up for standard fibre and full fibre deals will get the latest router, the Hub Two. Standard broadband customers get a Hub One.
Can I use a different brand of router with Plusnet broadband?
As the Hub Two is a good router, you don't really need an alternative.
However, third party options like Google Nest and Amazon Eero will work if you want to create a wider mesh network.
Routers from rival providers are unlikely to work.