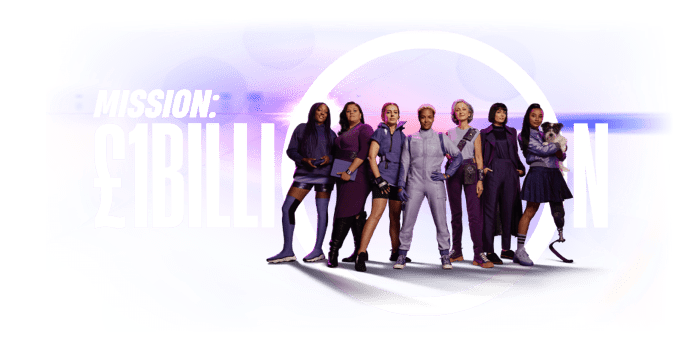 If your broadband connection is crawling, you'll understandably want to get it sorted as soon as possible. But first you need to find out why the internet is so slow. Our guide explains what the reasons might be and what you should do about it.
"You have the right to get what you pay for. If you're not getting the speeds you were promised by your provder, get in touch as soon as possible. If it's found to be a fault at their end and they can't fix it after 30 days of you making contact, you're allowed to leave your contract without having to pay an early exit fee." - Charlotte Burns
Why is my internet so slow?
When you want to get on with video calls for work, play an online game or stream a movie, there are few things more frustrating than a slow internet connection.
First, you need to establish the cause – it can range from being a straightforward issue you can solve yourself, a temporary problem affecting your neighbourhood, to something you'll need an engineer's support to fix.
Common factors that affect your internet speed
There are several factors that can affect how fast your broadband is . Here are just a few things that could be causing your slow internet speeds:
Type of connection – ADSL connections are slower and less reliable than fibre-optic connections. Meanwhile, 'fibre to the home' (FTTH, or also called FTTP) is faster than 'fibre to the cabinet' (FTTC) broadband, although it's much rarer
Number of connections in your home – the more devices connected to your internet, the slower your internet may be
Quality of cables and router – older equipment can cause slow speeds, and may need replacing
Average speeds in your area – although your package might be 'up to' an average speed, there's no guarantee you'll reach those advertised speeds. It all depends on your area – if you live in a remote location, or far away from your local exchange, you may have a slower connection.
For more information, visit our webpage on broadband speed.
How to troubleshoot a slow connection
There could be many reasons why your internet is slow – it could be an issue on your end or on your provider's end.
First, you should run a speed test to see if your broadband speeds are working slower than advertised.
How do I measure my broadband speed?
Broadband speed is a mixture of download speed and upload speed. Both are measured in megabits per second (mbps). The download speed is the one most often cited.
It takes just a few moments to measure your connection speed with our straightforward broadband speed test. All you need to do is enter your postcode and we'll run a check. You can choose to have the results emailed to you if you want a record, which is handy if you want to prove to your provider that your internet is slow.
If you're looking to switch providers, we'll then show you the best broadband deals available in your area.
Quick fixes to speed up your internet connection
If you're having trouble with your internet speed, there are a few simple things you can do to try and improve it. Often, if the problem is on your end, you can fix it yourself quite easily.
Restart the router: The first thing to try is restarting your modem or router by switching it off, leaving it for 30 seconds and then switching it back on. You could do the same for set-top boxes to make sure you have everything covered
Move the router: If you have a wireless connection, try placing your router in a central location in your home, and in as high a place as possible to maximise coverage
Secure your connection: If multiple people are using your Wi-Fi connection, this can slow it down. You can limit this in the router settings and make sure you have a secure password, so no-one outside your household can guess it and piggy-back on your connection
Check your device: Some mobile apps and computer programs could be running in the background of your devices. Close any software and browser tabs you're not using, to ensure they're not hogging the internet
Plug in with a cable: Although not ideal when you want a wireless broadband connection, you could try connecting your laptop or desktop computer to your router with an Ethernet cable. This will give you a temporary internet connection while you investigate other ways to speed up your broadband
Other considerations if your speed hasn't improved
If the quick fixes haven't helped to improve your internet speed, there are some other things you should think about.
Your broadband package is too slow
Depending on your household and usage, you could consider upgrading to a faster broadband package.
For example, if you live in a larger household, you're connecting to the internet on multiple devices, or you're a heavy user, you should look at packages with speeds of 35Mbps or faster. You could even check out ultrafast broadband, which typically uses fibre-optic cables to deliver speeds of more than 300Mbps
Weak Wi-Fi signals and router placement
As well as placing your router in as central and high a location as possible, you should also make sure it's clear of any electrical items and large obstructions, such as walls or furniture. We've even heard that fairy lights negatively impact Wi-Fi speeds - so make sure you don't put your tree anywhere near the router!
If the router has an aerial, make sure it's turned vertically and not horizontally. And if it has two or more antennas, point them in different directions.
If you're experiencing dead spots in certain areas of your home – usually places farthest from the router – you could get a broadband booster. It will pick up the signal from the router and repeat it, giving you better internet coverage.
Consider upgrading old devices
Like all other electronic items, old routers can sometimes malfunction and need replacing.
Rather than a single router as a replacement, you could also try a mesh router network, which is several routers placed around the home. These are designed to help improve Wi-Fi signal strength in large houses and multi-storey properties.
Similarly, if you're using an old computer, it may be that the processor is struggling to keep up. But before you replace any outdated gadgets, check the broadband speed with a newer device first.
Check your anti-virus software is up to date
As well as slowing down your computer, computer viruses and malware can slow down your internet connection too. To avoid this, you should check that your devices have the latest updates installed and any anti-virus software is up to date, as well as perform regular scans on your devices.
If you don't currently have anti-virus software, there are plenty of free ones out there. Just make sure they're legitimate and safe to download.
Your internet connection type
It might be that your current broadband package is using a slower type of connection. For example, you might have an ADSL connection, which uses copper phone cables to deliver your internet. Although ADSL connections are cheaper, they're slower and less reliable.
Instead, you might want to consider fibre broadband (or Ultrafast if it's available in your area), which provides faster speeds and a more reliable connection.
Your provider is throttling your connection
Some providers will deliberately slow down internet access to better manage traffic. This usually happens during busy peak hours when many people are using the internet.
To make sure everyone still has a decent service, the provider may slow some traffic during these busier periods.
Too many people using the network
More people tend to use the internet during the 'peak' hours of 6pm – 11pm, so broadband speeds can be slower during these times.
So, if you're carrying out activities that use up a lot of bandwidth – such as computer and game updates – try scheduling them during off-peak hours.
Check your download allowance
Some providers may still have a fair usage policy in place. If you're using the internet for certain activities that take up a lot of bandwidth, such as file sharing or running software updates, your provider may slow down your connection for a short while. This is to ensure that other users in your area get a decent speed, and that activities such as streaming TV and video calling are prioritised.
However, if you have a truly unlimited broadband deal, you shouldn't face any limitations or restrictions.
Call your internet service provider
If you've tried to fix things yourself but you're still experiencing slow internet speeds, it could be an issue on your provider's end.
First, visit their website to check if there's a wider problem in your area. If there is, your provider may already be aware and have published information on when the internet will be back up and running.
If it seems like only your household is experiencing a problem, get in touch with your broadband provider. They'll be able to run checks on your line and try to establish the problem. If they can't fix it remotely, they may end up sending out an engineer.
Compare providers
If you're still not happy with your internet speed, or simply tired of poor service and high prices, you might want to consider switching suppliers.
Luckily, it's easy to search for an alternative with MoneySuperMarket. You can compare broadband before choosing the right package. Plus, being a new customer, you can usually score the best deals.
If you want to leave your contract early to switch, there may be an early exit fee. However, there are other reasons you can get out of your contract early - including if your speeds are too slow. Check out our 'Can I leave my broadband contract early?' page for more information.
Compare deals
If you're looking for a faster broadband service, then the quickest way to find one is with MoneySuperMarket.
Just let us know your postcode and we'll search our leading panel of providers to find the best broadband deals in your area.
You can then filter by costs, contract length, connection speed and what you want in your package, such as a phone line or TV services.
Frequently asked questions
Does resetting your router make the connection faster?
It can do. Restarting your router clears its memory and resets tasks that might have stalled.
When you reset, wait for at least 10 seconds before turning it back on again. This way, you'll make sure you clear every last drop of memory.
Can a new router increase internet speed?
It could help with providing a more stable connection. While a new router can't affect the signal coming into your home, it could have the capacity to improve the Wi-Fi's reach by emitting a stronger signal to those previous dead spots around the home.
Do Wi-Fi boosters work?
Wi-Fi boosters can increase the range of your wireless network in the home. They work by picking up the Wi-Fi signal from your router, copying it, and rebroadcasting it to a different area of your house.
However, there are a few limitations. A Wi-Fi booster is governed by the speed of the internet connection coming into the property, the distance you set it up from the router and the demands placed on Wi-Fi from your household.
What is a good Wi-Fi speed?
Wi-Fi speeds have increased in recent years, and will continue to as technology advances.
What constitutes a good speed depends on what you're using the internet for. If it's just for casually browsing the web and checking emails, a basic standard speed package with maximum speeds of 17Mbps should suffice.
But if you want to stream movies and play games, you'll want a faster fibre-optic connection.
Over 25Mbps should allow you to stream HD video from one device. But if you're connecting to the internet on multiple devices, or live in a large household, you could consider superfast broadband packages with speeds of 30-300Mbps.
Once you go beyond 300Mbps, you're into ultra-fast territory and should have more than enough speed for all your internet requirements.
However, it's also important to find out what speed your household can get, not just what speed is advertised. Otherwise, you could end up paying for a package you can't make full use of.
What's the difference between a modem and a router?
These two can often be confused. A modem connects to the internet, while a router connects devices to Wi-Fi. A router establishes a local network and creates and manages Wi-Fi, whereas a modem connects directly to the internet, doesn't set up a local network and isn't responsible for Wi-Fi.