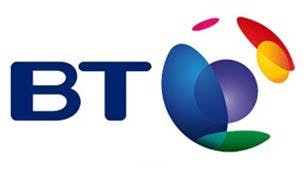 Between annual price rises and out-of-contract costs, BT customers tend to see a few price rises in their time with the provider. If you've been affected, read on and we'll look at the hows and whys of price rises, and what your consumer rights are.
Which customers are affected?
There are two key types of price increase that are likely to have affected you.
Annual price increases
Almost all broadband and landline providers hike their prices annually, usually to keep costs in line with inflation. BT is no exception.
Unfortunately, these price increases are enshrined in BT contracts, so there's not really much that customers can do about it.
But fortunately, it is only usually a few pounds. BT prefers to keep annual price increases in line with the Consumer Price Index (CPI) rate of inflation each year – meaning a yearly change of somewhere around 3-5%.
That can still be a pain, though. If you're not a fan of the new price and you're out of contract, the good news is that you're free to switch provider without penalty.
If you're still within your minimum terms, however, switching will incur an early termination fee.
Out of contract price increases
This is also a very common reason for a sudden price rise on your BT bill.
A lot of broadband providers, including BT, like to offer a discount each month for customers on a new contract. This runs for the full length of your minimum contract terms. Once those minimum terms come to an end, the price is jacked up to the regular rate.
This can be quite a big difference on BT contracts, sometimes even doubling what you've been paying each month.
But on the plus side, because you're now out of contract, you're free to switch whenever you want, without penalty.
What can customers do?
Your options here depend on one key question:
Are you out of contract?
If the answer is yes, and you're outside of the minimum length of your contract (usually 24 months with BT), you can switch broadband provider without penalty.
Compare broadband deals using our tool to find a brand new deal to sign up for instead.
Compare broadband deals in your area If the answer is no, and you're still in the minimum terms, unfortunately the price increases are written into your contract's terms and conditions for now.
You can still switch if you prefer, but this will incur early termination fees – which can be quite hefty.
Financially speaking, you may be better off waiting until the contract ends, when you can switch freely without penalty.
How to contact BT
Phone: 0800 800 150 (Monday to Friday 8am-9pm, Weekends and Bank Holidays 8am-8pm)
From a BT Mobile: 150 (Monday to Friday 8am-9pm, Weekends and Bank Holidays 8am-8pm)
Live chat: Available on website (Monday to Sunday 7am-11pm)
Social media: Twitter @bt_uk