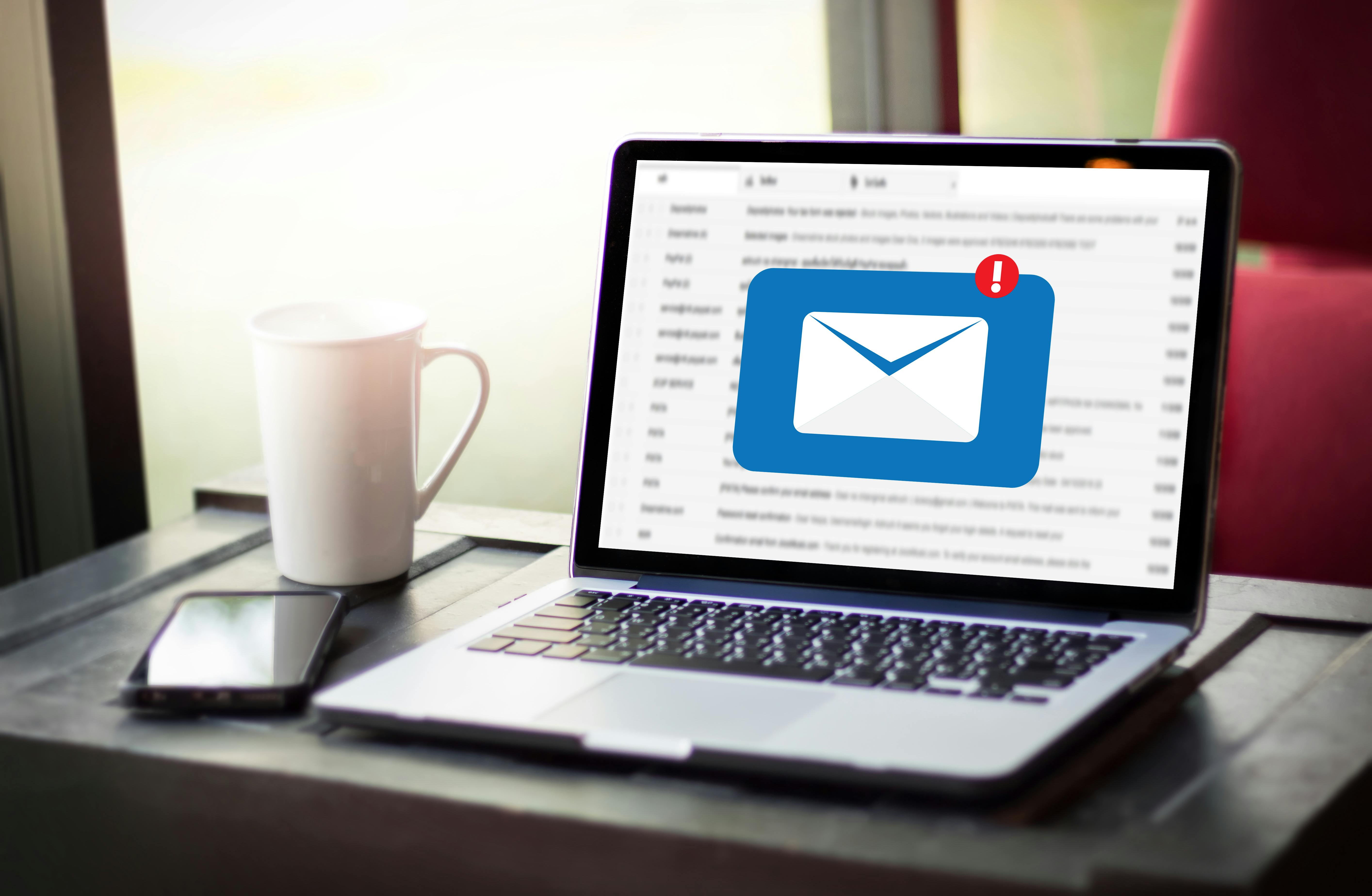 Having to change your email address can be a pain. Find out if you have to change your email address when switching your broadband provider.
Switching broadband provider is a very simple process. Once your contract has ended (or ideally, just before it ends), just find a new deal, sign up, and your new provider handles the rest – they will get in touch with your current provider and arrange the switchover, so you don't have to. Just make sure you return any routers to your old provider and get set up with your new one. And that's it.
But there could be a fly in the ointment. If you took up the offer of an email service with your broadband provider, you might have to stop using it now you're no longer a customer. Which could mean changing your email address – a major upheaval, especially if you're switching provider due to a change in circumstances, like the fact that you're moving home.
Let's find out if you'll need to switch email address if you change provider, and what your options are.
What happens if you end your broadband contract early?
What happens to my email address if I change provider?
It depends on the broadband provider – some let you keep your email address either for free or for a monthly fee, while others delete your account and all your messages with no option of keeping it.
Here's what happens with each main provider.
Can I keep my BT email address if I switch providers?
You can. And you have a few choices how you do so.
The cheapest option is to choose BT's Basic email service, which is pretty bare bones, but it's free. If you want to keep the same email features you had when you were a BT Broadband customer, you'll need the Premium email service, which is £7.50 a month. Or you can keep the same features for free by linking your email account to a friend or family member's BT Broadband account.
Can I keep my Virgin Media email address if I switch providers?
No. 90 days after your Virgin Media broadband contract finishes, your Virgin Media email account will be closed and your emails and contacts deleted.
Can I keep my Sky email address if I switch providers?
Yes, Sky will let you keep your Sky email address after your switch providers, and you won't have to pay for it. But Sky switches off inactive accounts, so if you want to keep yours, make sure you use it regularly.
Can I keep my TalkTalk email address if I switch providers?
To keep your TalkTalk email address after you switch providers, you'll need to sign up for TalkTalk Plus, which costs £5 a month or £50 a year. Otherwise you'll lose your email address and existing messages.
Can I move my email address to a free service?
If you don't want to pay to use your existing email service, you could always move to a free one instead. There are loads of them around, like Google Gmail and Microsoft Outlook.
It might sound tricky, but moving your email address should only take a few minutes. Just make sure you do it before your broadband contract ends, as you'll need access to your existing email address.
Can I move my email address to Gmail?
Firstly, you'll need a Gmail email address – you can sign up at gmail.com
Open the settings menu by clicking the cog in the top right. Click 'Accounts and Import' and then 'Import mail and contacts'. Enter the email address you used with your old broadband provider (for example joebloggs@sky.com) and then follow the on-screen instructions.
Now you'll need to go back to your provider email account and set up a forwarding system that automatically sends every new email you get to your Gmail address. You can usually find this option within the inbox settings.
There you go. Now export your old contacts to your new account and email them your new email address.
Can I move my email address to Outlook?
The process is a bit involved than with Gmail. Again, you'll need access to your broadband provider email address, so do it before your contract expires.
Follow the steps explained in this video to import your email address to Outlook.
Need to find a new broadband deal? Let us help.