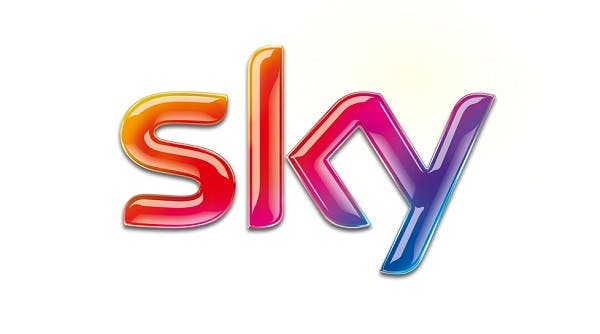 How do Sky's broadband routers compare to other providers? What sort of features and range can you expect? And how do you set one up? Read on, as we take a look...
How to get a Sky Broadband router
Sky broadband offers one of the best broadband services around, with the option for Gigafast fibre to the premises (FTTP) or its superb, solid 36Mbps fibre connection.
Whichever speed you go with, you'll get a Sky Broadband router for free as part of your package.
This will supersede your existing router, whether you're an existing Sky customer or switching from a different provider.
Which is the latest Sky router?
Sky Broadband Hub is the latest Sky router and marks a major upgrade on previous models.
That's because it has excellent signal range, meaning it can stretch further into the home and provide stable connections whether you're working, streaming video, playing games or browsing social media.
Sky Broadband Hub specs
Sky Broadband Hub has a number of impressive specs that help it stand out from the crowd.
These include:
Smart channel selection. The Sky Broadband Hub automatically connects to the fastest available channel, meaning you don't need to play around with it in order to get the best speeds.
VDSL2/ADSL2+. VDSL2 means that the Sky Broadband Hub can connect directly to fibre optic cable inside the home, if you've had it installed. This allows for Gigafast internet. ADSL2+ connects to the phone line, in case your area hasn't yet benefited from FTTP.
Smart scan. Automatic restart if it detects any issues.
Four gigabit ports for connecting devices such as smart speakers and consoles.
Eight antennae. This means the Sky Broadband Hub's signal can stretch further than older routers, giving you a better connection throughout the home.
Connect up to 64 devices. A winner for big households and people using smart home products such as door bells, thermostats and lighting systems that can be controlled via their smartphone.
Setting up a Sky router
Setting up a Sky router is straightforward and does not require any specialist technical knowledge.
When your Sky Broadband Hub arrives, head to Sky's dedicated set up pages on its website.
Here you'll find step-by-step instructions on how to set up your Sky router, depending on whether you have internet calls and what kind of phone socket you have.
Don't worry, it has clear images of the latter so you can tell what you're dealing with.The process itself is easy. Just check the activation date on the side of the box, ensure your Sky Broadband Hub is positioned where it can transmit a signal properly, plug it into the wall and power it up.
If that doesn't work, head to Sky's router customer help page to get in touch with its experts, who'll be able to give a helping hand.
Does Sky replace old routers for free?
Sky replaces all old routers for new customers signing up to its Superfast and Ultrafast services.
This is also the case for existing Sky customers upgrading their old package. If you're an existing customer but don't want a new Sky deal, you can replace your old router with a Sky Broadband Hub by upgrading to Sky Broadband Boost.
This includes Sky's WiFi Guarantee, promising a connection throughout the home, something on its Broadband Hub can achieve.
Legacy Sky routers
Sky has a couple of legacy routers still knocking around. These include:
Sky Hub
Available since 2013, this workhorse has since been superseded by the Sky Broadband Hub. It connects to n standard WiFi, no longer the fastest available, and works up to 100Mbps, well below the top speeds offered by Sky and other providers.
Sky Q Hub
Available originally for Sky Q customers, the Sky Q Hub was succeeded by the Sky Broadband Hub in 2019.
It can connect to superfast services, but has five antennae compared with the Broadband Hub's eight, meaning it doesn't stretch as far in larger properties.
Other routers
Frequently asked questions
How do I know which router I have?
The easiest way to find out which Sky broadband router you have is to look on Sky's website page for routers.
You'll find images of the Sky Hub, Sky Q Hub and Sky Broadband Hub, making it easy to work out which model is yours.
How do I upgrade my router as an existing customer?
To upgrade to a Sky Broadband Hub as an existing customer you either need to take out a new Sky broadband deal or add Sky Broadband Boost.
This comes with Sky WiFi guarantee, which promises better coverage throughout the home.
What's Sky Broadband Boost?
Sky Broadband Boost is an additional service which Sky broadband customers can take out to ensure an even more solid connection.
It includes engineer visits at suitable times, including evenings and weekends, daily connection checks, extra data if you're a Sky Mobile customer if your broadband connection drops, and Sky WiFi Guarantee.
The latter promises a connection throughout the home as long as you took out your Sky Broadband deal after 4th September 2019.
Do all new customers get the latest router?
Customers signing up to Sky's Ultrafast and Superfast will get the Sky Broadband Hub as standard. Those signing up for a Sky Essential package will get the older Sky Q Hub.
Can I use a different brand of router with Sky Broadband?
Yes, you can use a different router with Sky Broadband. However, you'll to take advantage of the speeds on offer you'll need to ensure it supports speeds of up to 1Gbps and can handle ac standard WiFi.