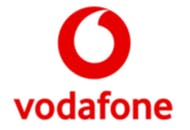 What features do you get with Vodafone routers? From signal strength to range, we weigh up the good and the bad.
How to get a Vodafone router
To snag yourself a Vodafone router, you'll need to sign up for one of its broadband deals.
All packages get the same Vodafone WiFi Hub, whether you choose its entry level fibre deal or one of its ultrafast, fibre to the premises (FTTP) contracts.
Which is the latest Vodafone router?
The Vodafone WiFi Hub is the provider's latest router and is available on all its deals for free. It'll be sent within 10 days of signing up and is easy to install.
What's more, it's absolutely packed with features and is easy to control via Vodafone's dedicated broadband app.
Router specs
Vodafone WiFi Hub
Vodafone's WiFi Hub is a properly tricked out piece of kit. Its specs are as follows:
Dual band, with 2.4Ghz and 5Ghz channels
Smart channel selection, so you're always getting the fastest possible connection
The latest ac standard WiFi
Four gigabit Ethernet ports for connecting consoles and home PCs
Two USB ports - a great addition for those wanting to create a networked hard drive
Seven antennae, plus beamforming. Not only does this ensure a great connection, beamforming means you can prioritise certain devices so they get the best signal
A guest network. Set up a guest network so visitors don't need to use your main service
Vodafone broadband app. This is the clincher - it allows you to control screen time, check what devices are on your network and prioritise which devices get the best connection at any one time
Setting up a Vodafone router
Setting up a Vodafone router is easy and simply requires you to plug it into your mains power and phone line.
However, if it feels daunting, Vodafone has an excellent set up guide on its website.
Remember, you can only set the WiFi Hub up once your connection has been activated by Vodafone.
Does Vodafone replace old routers for free?
If you have a faulty Vodafone router, you can get it replaced for free.
Otherwise, to get a new router you'll need to sign up for a new Vodafone deal. Its contracts are extremely competitive and the router is a cut above its rivals.
Legacy Vodafone routers
Vodafone still has a number of old routers out there. These include:
Vodafone Connect
This router was offered with fibre deals, packing dual band tech, four Ethernet ports, two USB ports and support for ac standard WiFi.
Huawei HHG2500
Like Vodafone Connect, this router has ac WiFi, USB ports, four Ethernet connections and dual band tech.
Other routers
Frequently asked questions
How do I know which router I have?
To check which router you have, find its password on the back or bottom of the device. This will show you the model number, meaning you can check if you need an upgrade.
How do I upgrade my router as an existing customer?
To upgrade your router as an existing Vodafone customer, you'll need to sign up for a new deal. Search your post code at the top of this page to find the best deals available.
If they're for new customers only, then call and ask if you can get on board as an existing punter.
Do all new customers get the latest router?
Yes, all new customers get a Vodafone WiFi Hub, whichever service that they take out.
Can I use a different brand of router with Vodafone broadband?
You can use a different router, such as Amazon Eero or Google Nest, but branded routers from other networks may be locked and are unlikely to work properly with Vodafone Broadband.
The Vodafone WiFi Hub, though, is one of the best free routers around.