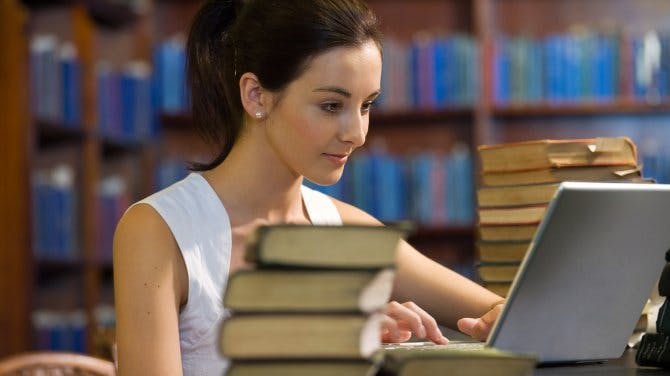 There's nothing more infuriating than your WiFi connection being poor when you've just sat down to watch your favourite Netflix show. Know your consumer rights, and ensure you are getting the speed and service you're paying for.
When you buy a broadband package, you are tied into a contract with your chosen provider. This contract will promise a certain level of service and if this service is not met, your provider may be in breach of the contract.
This will depend on why you're experiencing slow speeds or interruptions to your service, how frequently it happens and how long you are without connection.
Our guide will take you through your rights as a broadband consumer, and how you can use them if you have any problems with your service.
What are your broadband consumer rights?
As a broadband consumer, you have a list of rights which help protect you. These include:
Goods and services must be fit for purpose, of satisfactory quality, and as described. For broadband that means the connection should work, and work at the right speed
Your provider must register with an ADR (Alternative Dispute Resolution) scheme to mediate disputes
The contract with your provider should be fair
You and the provider must comply with the terms of the contract
You have the right to cancel your contract at any point - though in some cases you'll need to pay a fee
What if my broadband is slow?
Your broadband speed can be affected by many factors, including:
The wiring in your home
How many devices are connected
The kind of router you have
How thick your walls are
The software on your devices
This can sometimes make complaining about your broadband speed a bit more difficult. However, you do have some legal backup if you are unhappy.
if you suspect your broadband is too slow, you should check the speed of your connection and contact your internet service provider (ISP).
Use our broadband speed test to find out what your actual speeds are
Check your contract to see what your minimum speeds should be
Read our broadband speed guide to understand more about download speeds
Contact your provider and ask if they can help with your slow broadband
Remember, your broadband service must be of satisfactory quality, as described, and fit for purpose. This means that if your broadband speed is much slower than it should be, you may be able to claim compensation or cancel the contract without penalty.
The Ofcom voluntary code
Many providers have signed up to the Ofcom code of practice for broadband speed. This is voluntary but most of the big suppliers have opted in.
The code states that providers must give accurate estimates and provide a minimum guaranteed speed. If the provider is unable to deliver, you have a right to exit your contract penalty-free. Alternatively, you can continue the contract at a lower monthly cost.
What can I do if I'm being overcharged?
If you're paying more than you expected and haven't had any correspondence from your provider about a price rise, you can claim for a refund. Contact customer services and explain that you think you're paying too much – if this doesn't resolve the matter, you may need to make an official complaint.
What can I do if my router is faulty?
If you're experiencing problems with faulty equipment like a router, you should contact the technical support helpline of your ISP and ask for a repair or replacement.
If you're unhappy with how your request is handled, or if they don't take steps to fix it, you have grounds to complain since this is a breach of your broadband consumer rights.
What can I do if my broadband isn't working?
Broadband faults occur occasionally, and these service issues will be covered in your contract. However, if they are frequent or go on for a long period of time, you may be able to claim compensation or cancel for free.
Providers must fix problems in a reasonable time frame, and if they don't you may be able to claim a reduction in the bill. Some providers have signed up to an automatic compensation scheme which pays you if there is a delay in repairing broadband, a missed engineer appointment or a delay in the start of a new broadband service. You should read your contract to check the terms.
Can I cancel my broadband at any time?
If you want to cancel your broadband, you first need to check if you are in or out of contract. If you are out of contract and you switch, your new provider will cancel your existing contract for you, but if you're still in contract you might need to pay a termination fee to leave.
Some situations allow you to leave your contract before it's expired, without paying a penalty:
Slow or interrupted broadband: If the service is bad, this constitutes a breach of contract
Price increases: If the price is due to increase, your ISP must give you at least 30 days' notice and allow you to leave
Moving home: Some ISPs may let you cancel the contract if you move home and they are unable to provide service at your new address
Cooling off period: Under Consumer Contracts Regulations you have a right to cancel a broadband contract for free within a minimum 14-day cooling-off period
Goods or service isn't as described: You have been mis-sold, which is a breach of your broadband consumer rights
How do I complain about my broadband?
Go back over your contract and read the section that relates to the "Service Level Agreement" or "Level of Service". This section is a description of the specific services that your broadband provider is bound by contract law to fulfil.
If you don't think your provider is meeting this service agreement adequately then you should have good grounds for your complaint.
You should always contact your provider's customer service or tech support first, as it may be something they can resolve. If it's not, you can take the following actions:
Contact your ISP for information about their internal complaints procedure and make a complaint
If you cannot come to an agreement with the provider then you can ask for a "deadlock letter" - a recognition that neither side can agree. The provider may also send a deadlock letter without prompting
Once you have received a deadlock letter - or if you have not heard from the provider for at least eight weeks - then you can take the complaint to the ombudsman. All providers must use either CISAS or Ombudsman Services. check the Ofcom list of ADR schemes to find out which you need
How do I cancel my broadband?
If you want to cancel your contract, make sure you compare broadband deals first. This will indicate what speeds are available in your area and show you the best price on offer. You may be able to get a faster speed, a more competitive price, or both – but you may already be on the best deal, too.
You have the right to cancel your contract at any point but remember that in some circumstances you'll need to pay a fee.
Consider switching broadband providers
If your broadband provider cannot address your concerns it might be time to consider switching broadband providers.
You can easily compare broadband deals in your area with MoneySuperMarket's broadband comparison tool. All you have to do is enter your postcode and we'll help find you great deals from leading internet providers.