Compare travel insurance quotes for the Schengen area
If you're travelling to the Schengen area and you aren't a UK citizen, you'll need a Schengen visa – and you'll also need travel insurance
What is the Schengen area?
The Schengen area is a grouping of 26 European Union countries which all agreed to open their borders to one another, giving people travelling within them the right to move between them without border checks. It was formed by the Schengen Agreement, though the UK opted out.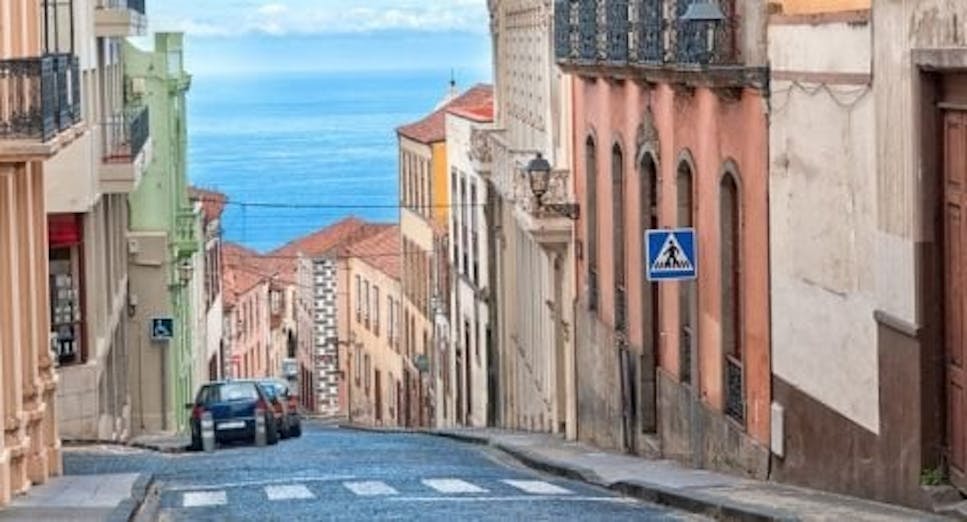 What countries are in the Schengen Agreement?
The Schengen area, made up of countries in the Schengen Agreement, includes:
Austria

Belgium

Czech Republic

Denmark

Estonia

Finland

France

Germany

Greece

Hungary

Iceland

Italy

Latvia

Liechtenstein

Lithuania

Luxembourg

Malta

Netherlands

Norway

Poland

Portugal

Slovakia

Slovenia

Spain

Sweden

Switzerland
The Schengen Agreement excludes these EU countries: Bulgaria, Croatia, Cyprus, Ireland and Romania. Citizens of these countries still have the right to freedom of movement within the EU.
Do I need a visa to travel to the Schengen area?
If you're from outside the EU in most cases you'll need a valid visa – including if you're a citizen of one of the following nations:
Citizens of these countries will need a visa to visit the Schengen area

Afghanistan

Algeria

Angola

Armenia

Azerbaijan

Bahrain

Bangladesh

Belarus

Belize

Benin

Bhutan

Bolivia

Botswana

Burkina Faso

Burundi

Cambodia

Cameroon

Cape Verde

Central African Republic

Chad

China

Comoros

Congo

Côte d'Ivoire

Cuba

DR of Congo

Djibouti

Dominican Republic

Ecuador

Egypt

Equatorial Guinea

Eritrea

Ethiopia

Fiji

Gabon

Gambia

Ghana

Guinea

Guinea-Bissau

Guyana

Haiti

India

Indonesia

Iran

Iraq

Jamaica

Jordan

Kazakhstan

Kenya

Kosovo

Kuwait

Kyrgyzstan

Laos

Lebanon

Lesotho

Liberia

Libya

Madagascar

Malawi

Maldives

Mali

Mauritania

Mongolia

Morocco

Mozambique

Namibia

Nepal

Nigeria

North Korea

Northern Marianas

Oman

Pakistan

Papua New Guinea 

Philippines

Qatar

Russia

Rwanda

São Tomé and Principe

Saudi Arabia

Senegal

Sierra Leone

Somalia

South Africa

Sri Lanka

Sudan

Suriname

Swaziland

Syria

Tajikistan

Tanzania

Thailand

Timor-Leste

Togo

Tonga

Tunisia

Turkey

Turkmenistan

Uganda

Uzbekistan

Vietnam

Yemen

Zambia

Zimbabwe
How do I get a visa for travelling to the Schengen area?
If you're from a non-EU country (not including the UK) and you're applying for a visa to visit the Schengen area, here's what you'll need:
Your completed visa application

A valid passport

Two identical passport photographs

Your travel itinerary

Documents that prove your financial means
These are the basic general requirements, but you may also need other documents depending on where you're visiting. It's advisable to contact your embassy to be sure.
Do I need a visa to travel to the Schengen area if I'm a UK citizen?
If you're a UK citizen you can travel to all countries in the Schengen area without a visa – provided you are a tourist making a short trip of up to 90 days. This is the case even though the UK is no longer part of the European Union.
You may need a visa or permit to stay for longer, to work or study or for business travel. Read the full rules before you travel.
Do I need travel insurance for the Schengen area?
In order to qualify for a Schengen visa you must have travel insurance in place, according to EU law.
If you don't have to have a Visa (you are a UK resident making a short trip on holiday for example) then travel insurance is not a legal requirement, but it is advisable.
How much travel insurance cover do I need for a Schengen visa?
When you take out travel cover for your Schengen visa, at the minimum it'll need to offer cover for:
At least €30,000-worth of medical treatment

All countries in the Schengen area

Expenses that might result from repatriation or emergency care
What's covered by travel insurance for European countries?
When you take out travel cover for trips to Europe, you'll generally be able to add the following to your policy:
Holiday disruptions: This pays out in the event your holiday is disrupted by cancelled flights or accommodation, missed departures, delayed flights, curtailment or involuntary abandonment

Personal belongings: This covers you if your belongings, luggage, documents or cash (up to a certain amount) are lost or stolen

Medical treatment: This is for when you become ill or injured while away and need emergency medical treatment

Legal costs: This lets you claim for the cost of any legal fees for incidents where you weren't at fault – while you might need personal liability cover for when you are to blame
What isn't covered by a European travel insurance policy?
On a standard travel insurance policy you might not be covered for:
Risky or adventurous activities: If you're planning on taking part in any winter or water sports, the risk associated with these activities mean a standard travel policy won't cover you – you'll need to take out specialised insurance

High-value items: You'll also need to take out separate cover if you want to insure expensive items such as gadgets or jewellery, as they'll be over the single-item value limit on many policies

Undeclared items: If you have any items with you that you didn't declare on your policy before you left, you won't be able to claim for these if they are lost, damaged or stolen

Undeclared pre-existing conditions: Likewise if you don't tell your insurers about a pre-existing medical condition you have, such as diabetes, you won't be able to claim for the cost of treatment if it flares up abroad. Adding a special policy for a pre-existing condition might cost a little more but it's better than paying for expensive medical treatment. UK residents can still use the European Health Insurance Card (EHIC) and the new Global Health Insurance Card (GHIC) for emergency medical treatment in EU countries – even though the UK is not in the EU. This would also cover necessary or emergency healthcare relating to a pre-existing condition

Work-related injuries: A standard travel insurance policy won't include cover for business-related activities, so if you plan on doing some work while you're abroad you'll need to take out a separate policy to be covered
How much does travel insurance cost for countries in the Schengen area?
The cost of travel insurance if you're travelling to the Schengen area will depend on a number of factors, including:
Your age: You can generally expect the price of travel insurance to go up the older you get

Your destination: Likewise your destination can affect your premiums due to local factors like the cost of medical treatment

Your holiday length: As you'd imagine longer holidays mean longer-lasting insurance policies, so you'll need to pay more for the extended cover

Your holiday plans: If you're getting up to any high-risk activities, like water or winter sports, insurance is generally more expensive due to the increased likelihood of you needing to claim

Your medical conditions: If you require medical treatment abroad for a condition you already had before taking the policy out, you'll have to declare it beforehand

Your policy: Adding extras to your travel insurance policy is a good way to bolster your cover, but you'll face higher premiums