Travel cover for high-risk destinations
Normal travel insurance won't cover you for travel to a high-risk destination or country where the Foreign Office advises against travel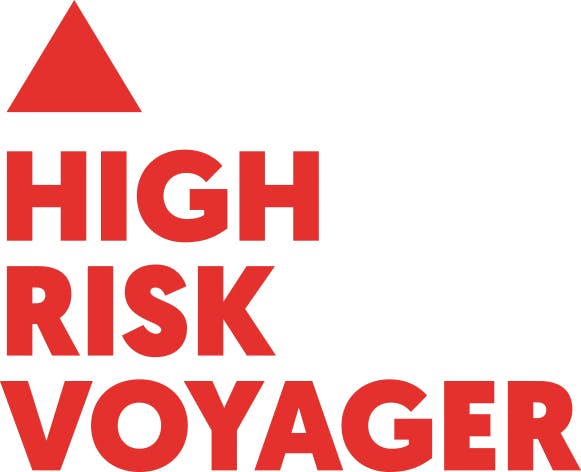 High Risk Destination Cover for less than £35*
Protect yourself and your trip with High Risk Voyager, the UK's foremost travel insurance policy for travel to high risk destinations and countries on the Foreign, Commonwealth & Development Office's advised-against travel list (including warzones). 
The Foreign, Commonwealth & Development Office (FCDO) publishes travel advice and tips on every country worldwide to help British nationals stay safe abroad, including advice on countries and areas that should be avoided because they are deemed dangerous.
If you travel to a country or region against FCDO advice, this will usually invalidate your travel insurance cover, depending on the policy you have purchased, as you are intentionally putting yourself at risk by travelling somewhere considered dangerous.
Nevertheless, each year people do travel to these areas on business, to work/volunteer, to visit friends or relatives, or simply for a holiday.
What is a high-risk travel destination?
Under normal circumstances, countries on the FCDO list generally include:
War and conflict zones such as Syria, Iraq and Afghanistan

Scenes of recent terrorist activity or political unrest, such as (in recent years) Egypt, Turkey and Nigeria
The Covid-19 pandemic has had a big impact on international travel, and different countries now have different rules on testing and quarantine. 
Can I get travel insurance against FCDO advice?
Several standard travel insurance policies now offer some cover for cancellations due to testing positive for the virus, while others offer cover for medical care if you contract Covid-19 while overseas.
However, some companies exclude all claims linked to the pandemic – and hardly any will pay out if the FCDO changes its advice about your chosen destination between the time you book and the time you are due to leave.
You can find out more with our guide to Covid-19 and travel insurance. But generally speaking, if you need to travel to a country that the FCDO is advising against visiting, specialist high-risk travel cover is likely to be your best bet.
MoneySuperMarket recognises that high-risk travel is necessary at times, even in the midst of a global health crisis.
That's why it has teamed up with High Risk Voyager to offer online travel insurance that provides cover to high-risk destinations worldwide, including war zones, conflict zones and any area that is on the FCDO Travel Advice list.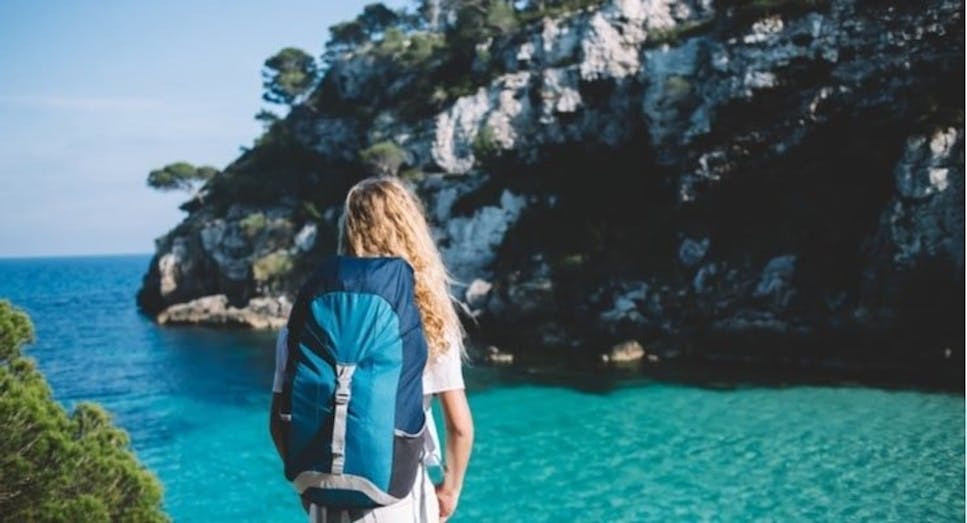 What cover is provided by High Risk Voyager Insurance?
High Risk Voyager is a flexible travel insurance policy designed in close consultation with leading travel insurance experts and professionals operating at the frontline of worldwide travel risk management.
It provides cover and 24/7 emergency medical assistance when travelling on business, work, study, volunteering or leisure to a high-risk destination including countries and regions where the FCDO has advised 'against all but essential travel' or 'all travel' – situations that are normally excluded by standard travel insurance policies.
The policy can cover travel worldwide, including insurance for travel to, or through, Syria, Afghanistan, Somalia, Libya, Yemen, Iraq, Iran, Sudan, North Korea and Cuba. Policies can run for a maximum of 31 days for leisure trips, or 365 days for trips linked to business, work or volunteering.
In light of the current situation, the High Risk Voyager policy has also been changed to include medical cover, repatriation and – if necessary – funeral costs related to Covid-19. 
High Risk Voyager benefits include
Choice of up to four territorial zones of cover including war, crisis, and disaster relief zones

Choice of two levels of cover: standard up to £300,000, or enhanced up to £1,000,000 for emergency medical treatment overseas, including repatriation and evacuation, hospitalisation, surgery and out-patient treatment

Includes participation in winter sports and more than 100 non-professional leisure activities

Political and natural disaster evacuation up to £2,500 standard or £5,000 enhanced

Return trip (following emergency medical evacuation) up to £2,500 standard or £5,000 enhanced

Visitor to bedside – travel and accommodation expenses up to £2,500 standard or £5,000 enhanced

Additional accommodation, food and travel costs, emergency dental treatment, and physiotherapy

Personal accident cover up to £10,000 standard or £15,000 enhanced

Cover for identification and repatriation of remains, hospitalisation benefit, post traumatic stress disorder assessment and counselling following a hostile event, as well as hijack, mugging, piracy, and wrongful detention cover

Includes one-tap emergency app and pre-travel country profile information

You can also choose to add the following types of cover to your policy:

Enhanced personal accident cover up to £100,000 that includes home modification benefit and dependent child benefit

Non-medical travel coverage, up to £1,500 for baggage and personal effects, £250 for camera equipment, £500 for loss of passport and travel documents, £500 for travel delay, £750 for missed departure or connection, £500,000 for personal liability and £10,000 for legal expenses

Cancellation, trip interruption, and disruption up to £1,500
Quotes and cover can be provided instantly online and cover can be bought both before departure and (in many cases) if you have already departed. The maximum standard excess on both the standard and enhanced levels of cover – the amount you pay towards a claim – is £250, unless you opt for the option to increase your excess when purchasing your policy.
Who normally buys High Risk Voyager travel insurance?
High Risk Voyager travel insurance is popular with journalists, media teams, cameramen, frontline news gatherers and reporters, humanitarian workers, disaster and relief workers, students, researchers, volunteers, missionaries, religious workers and those on charitable programmes who are going on business or work trips to high-risk destinations – including countries and areas where the FCDO have advised against 'all but essential travel' or 'all travel'.
Business, work and volunteering single trips can be covered for up to 365 days duration, and leisure trips without a business or work element are covered up to a maximum of 31 days. No war cover is provided for leisure trips that do not attach to a work or business trip.
Who is eligible to buy High Risk Voyager?
High Risk Voyager is available to UK residents aged between 18 and 69 years of age. If you are travelling with your parent, guardian or a legally responsible adult, the minimum age is reduced to 14 days old.
To be eligible for High Risk Voyager Insurance, you must not be a full time, part-time or temporary serving member of any military or paramilitary force on active duty.
What else do I need to know about High Risk Voyager insurance?
You can buy High Risk Voyager travel insurance for a single trip (up to 365 days on business or work trips or 31 days for leisure trips) or as an annual multi trip policy that provides cover for an unlimited number of separate trips during a 12-month period (there's a maximum length of any one trip of 31 days).
Cover can be bought by individuals or groups, and there are discounts available online for groups of five or more. Discounts are also given for travellers that have received formal risk management travel training or advice prior to departure.
Cover is available for any country or region worldwide, although trips to the USA are limited to maximum of 89 days. Exclusions and restrictions apply to pre-existing medical conditions.
How do I take out high-risk travel insurance?
It's quick and easy to get an instant quote for High Risk Voyager travel insurance. Quotes are available 24/7, and premiums and benefits are available, determined by the currency in which you pay your premium.
High Risk Destination Cover for less than £35*
Protect yourself and your trip with High Risk Voyager, the UK's first travel insurance policy for travel to high risk destinations and countries on the Foreign, Commonwealth & Development Office's advised-against travel list (including warzones).