Compare over 80s travel insurance
If you're over 80 and want to go abroad, travel insurance will be fairly expensive, so here's how you can find more affordable cover
If you are an older traveller, you may find it challenging to find an affordable insurance option that suits both your plans and your pockets. Will it cover your health and medical care? Does it include the basics of standard travel insurance, such as legal cover and journey disruptions? This guide details all you need to know about travel insurance for over 80s.
What is travel insurance for over 80s?
Travel insurance for over 80s offers you important coverage when you go abroad later in life. Of course, each insurance company will have its own policy and rules. But generally speaking, they should offer cover for your medical needs, including pre-existing medical conditions, as well as any medical equipment, medication, and aids you may need. You can also get protection for your personal items, holiday cancellations, and more.
If you're over 80 years old and planning to travel, it's worth looking specifically for over 80s travel insurance. Providers often set an upper age limit for most of their standard policies, set anywhere from 65 to 79.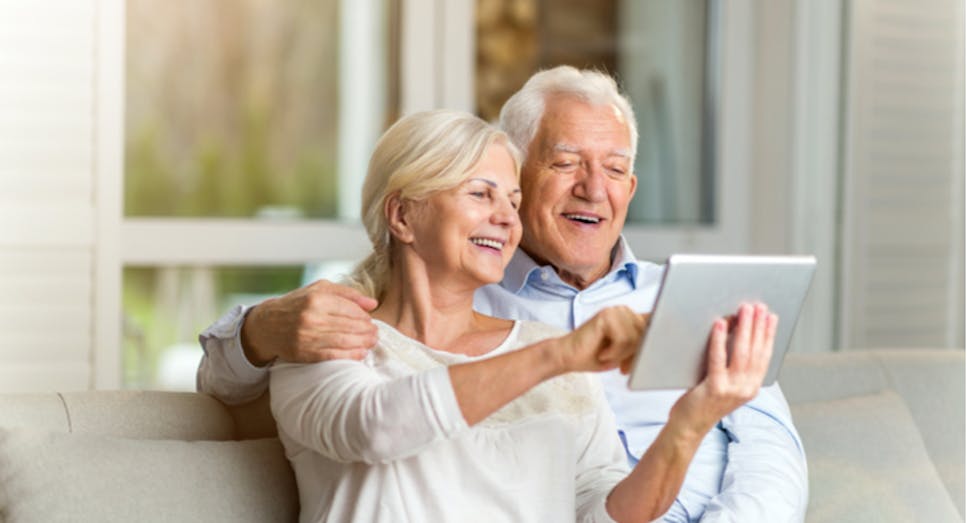 What does travel insurance for over 80s cover?
Travel insurance for older holidaymakers may offer more coverage for health and medical care. This is because your likelihood of needing medical treatment or attention rises as you get older. But, again, this depends entirely on your insurance provider.
Bear in mind that most policies will have similar cover to standard travel insurance policies. These include cover for emergency medical treatment, travel cancellations or disruptions, and lost, damaged, or delayed luggage.
In order to avoid any unwanted costs, you'll likely need a more comprehensive level of cover. Depending on the provider, you could choose to pay more for extra cover, including:
Treatment:

An over 80s travel insurance policy will probably include more financial cover for both medical treatment and expenses than a standard one.

Pending treatment:

You might also be covered for ending your trip early if you're waiting for medical treatment or consultation that becomes available when you're on holiday, such as a transplant.

Medication:

You may even find that over 80s travel policies include more cover for medication in case you lose yours.

Aids and equipment:

If you require a wheelchair, a hearing aid, or other medical equipment, these could be included under your cover. This means you can claim if they become damaged, lost, or stolen.
A good deal might also provide coverage for any travel companions like family or friends. However, this may only apply if the companions are necessary for you to be able to travel.
Travel insurance for over 80s should also cover the travel insurance basics, including personal possessions, legal cover, and travel disruptions. You might have to find additional policies to cover certain activities or more expensive items. Providers can differ when it comes to what's included in standard coverage, so read your policy documents beforehand.
How much does travel insurance for over 80s cost?
This kind of travel insurance is generally more expensive to take out. This is because of the increased risk of injury or illness for older travellers, as well as a higher chance of existing medical conditions.
There are several factors that can impact the cost of a policy. Not only will the insurer take into consideration whether you have pre-existing medical conditions, but they will also evaluate whether you are travelling to a country with expensive healthcare. Moreover, they will take into account how costly your medical equipment or medications are and if you're looking for comprehensive cover.
This said, the cost may be worthwhile if you're concerned about a medical emergency abroad. Over 80s travel insurance can give you well-deserved peace of mind, allowing you to enjoy your holiday with no unnecessary worries.
What's not covered by over 80s travel insurance?
Insurers may limit how long you can travel for at this age, which can be anywhere from 31 days to over 100. You might not be covered if you're away longer, so you should check your policy documents to be sure.
Other general exclusions may still apply, including:
Undeclared medical issues

If you have to claim for treatment for a pre-existing condition that you didn't declare when taking out the policy, your insurer will reject the claim.

Undeclared activities

Some activities aren't covered by default because they come with added risk, such as winter or water sports.

Undeclared belongings

If you're taking any particularly valuable non-medical items on holiday, they might not be covered under your standard over 80s policy.

Unattended or unprotected belongings

Some insurers might say that, if you want to claim, particular items need to have been secured.

Reckless behaviour

If you have to claim for something that happened as a result of dangerous or reckless behaviour, such as an injury or lost and damaged possessions, your insurer may refuse to cover you.

Influence of drugs or alcohol

Being under the influence of drugs or alcohol might void your cover. Some insurers may allow a certain number of drinks before your policy is no longer valid. Others might not cover you if you've had even one. Insurers also have different rules about prescription medication.
When should you buy over 80s travel insurance?
The best time to apply for travel insurance would be after you have booked your holiday. Buy your insurance as soon as you can after booking your holiday. If you need to cancel your booking before you've left, you may be able to claim compensation for travel and accommodation costs.
For example, you might need to cancel your holiday early as a result of:
An illness or injury

A redundancy

A bereavement
Where can you go with over 80s travel insurance?
If you're just travelling in Europe, you'll need a policy that covers Europe – you can choose between a Europe-only travel insurance policy or a worldwide policy in this case, as some worldwide policies will include Europe. If you're travelling further afield, a worldwide policy is necessary, such as for trips to Asia or the Americas.
Worldwide insurance coverage can also come with exceptions, generally applying to the USA, Canada, and the Caribbean. If you're planning on travelling to any of these places, it's best to check if your worldwide insurance policy offers coverage.
Things to keep in mind
Before you take out an over 80s travel insurance deal, consider the following:
Upper-age limits

Insurers sometimes have upper-age limits on their policies. If you're over 80, keep an eye out for deals that cater specifically to your age group.

Minimum cover

The right level of cover for things like personal money and liability cover is particularly important for medical cover. Bear in mind that treatment costs can vary hugely between countries and continents.

Customer support

If you need to claim for something, it's useful to know you can speak to your insurer regardless of the time of day. So, an insurer that offers 24/7 customer support is valuable.

Insurance coverage for other people

Some insurers let you take additional travellers with you and include them on your policy. So, if you are travelling with companions, you should check to see if you could save them some money.
Compare travel insurance for over 80s
It's always a good idea to shop around for policies and quotes to make sure you're getting the best deal from what's available. On MoneySuperMarket, you can compare travel insurance providers easily. All you need to do is answer a few questions about your holiday, like where you're going and for how long.
You'll then see a list of quotes you can look through to help you find the right over 80s travel insurance policy. You can then compare them by the amount of cover they offer for medical costs, cancellation, personal possessions, and other features.
A cheaper policy doesn't necessarily mean a better one. If you choose a deal based entirely on the cost, you might find yourself underinsured. So, it's better to read all the details before choosing an insurance policy.