Everything you need to know about ATOL protection
It's always important to ensure your holiday is ATOL protected. But what does ATOL protection mean? Let's find out.
All UK companies that sell package holidays must have an Air Travel Organiser's Licence (ATOL). This means they pay into a fund that prevents holidaymakers losing out financially if the company stops trading before or during their trip.
The financial protection offered by this fund is what is known as ATOL protection.
What is ATOL?
ATOL is a financial protection scheme run by the Civil Aviation Authority. ATOL membership is a legal requirement for all UK companies selling package holidays, but it does not cover companies based overseas.
Holidays that are covered by ATOL include flights booked with accommodation and/or car hire as part of a package. Occasionally, it may also cover some, but not all, flight-only deals.
However, your trip may not be ATOL protected if it's classed as a Linked Travel Arrangement (LTA). This is when a company "facilitates" the purchase of two or more linked services, such as a flight and a hotel, without classing them as a package. Flights bought directly from airlines are also excluded.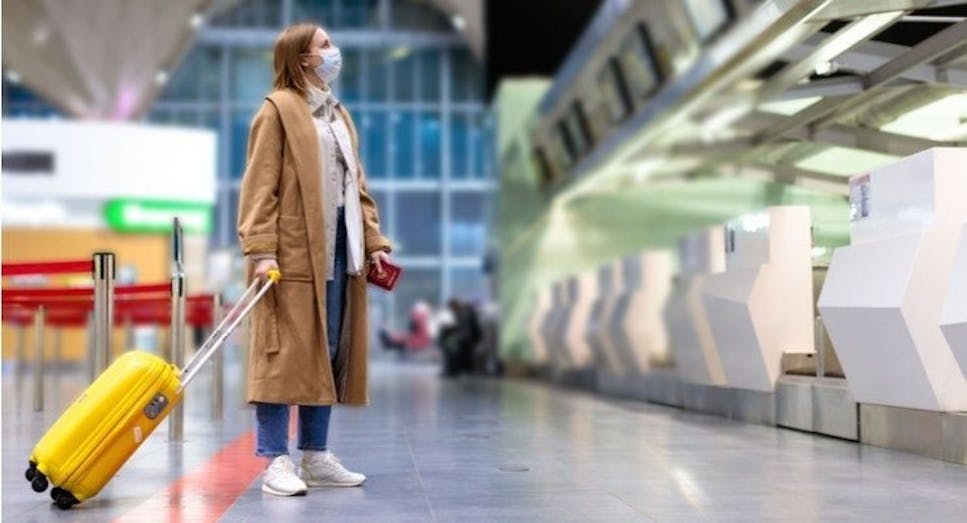 What does 'ATOL protected' mean?
The ATOL scheme works by charging member companies £2.50 for each traveller who books through them. This money is then held in a fund that is managed by the Air Travel Trust. This can be used to refund, repatriate, or reimburse holidaymakers whose plans are affected by their package holiday provider going bust.
Free to consumers, ATOL protection means:
You'll be able to finish your holiday and get home as planned if your package holiday provider goes bust while you're away

You'll get a full refund if the company collapses before your holiday begins
Do I need travel insurance if my holiday is ATOL or ABTA protected?
Even with ATOL protection, you should still take out a travel insurance policy for your holiday. Travel insurance can offer cover in other areas where your ATOL or ABTA certificate won't. ABTA stands for Association of British Travel Agents and it's a voluntary scheme that travel agents can sign up to for the protection of its customers.
For example, a travel insurance policy can help in case you need medical treatment while you are away, you have to cancel your plans, or your trip is affected by delays or lost luggage. Specialised travel insurance policies, such as winter sports cover or water sports cover, can even offer special protection for things like equipment or reimburse you if your planned activities are cancelled.
Can I get travel insurance if my holiday is not ATOL or ABTA protected?
You'll still be able to get cover if your holiday isn't ATOL protected. However, you may want to consider scheduled airline/end supplier failure insurance as part of your policy to bolster your protection.
Is my holiday ATOL protected?
Ways to check whether or not a holiday you are considering booking is ATOL protected include:
Check for the ATOL logo on the company website, as well as in its brochures and advertisements. Make sure the logo features a unique licence number, which you can check with the CAA.

Ask your tour operator or travel agent to tell you if they offer ATOL protection.
Once you book, you should also be automatically issued an ATOL certificate.
What if I book a holiday with a company that's not ATOL protected?
If you are booking your next trip with a travel company that cannot provide ATOL protection, you should ask why this is the case. In fact, as already mentioned, every business operating in the UK is required to provide this protection.
Remember that, if a travel agent cannot grant your ATOL protection, you will be booking at your own risk.
Do I need an ATOL certificate?
Yes, your ATOL certificate is your proof that ATOL protects a trip or flight. It also explains the protection you have and what you should do if your holiday provider goes out of business. Therefore, keep it safe and take it with you when you travel. The certificate should be issued automatically as soon as you book or pay a deposit towards your holiday.
If you don't have a certificate and you need to make a claim, ATOL will only consider it on a case-by-case basis. That's why it's important to check you'll get a certificate before you book.
How can I make a claim under ATOL protection?
If you need to make an ATOL claim, the first step is to find your ATOL certificate and follow the instructions laid out on it. If you're yet to go on holiday, the next step is to fill out an ATOL claim form and provide evidence of your booking. Once this has been received, your claim should be processed within 28 working days.
If you're already on holiday when your provider goes bust, you can check the CAA's Latest ATOL holders failures for more information about what to do. You will then need to complete an ATOL claim form, providing evidence of your booking and any extra costs incurred.
Do all European travel agencies offer ATOL protection?
No, European travel agencies aren't legally required to join the ATOL scheme. This means that, if you decide to book with them, you won't benefit from the same protection guaranteed by ATOL.
That said, all EU travel businesses should provide their customers with some sort of protection. Bear in mind that the type of protection depends on each country's specific regulations. Therefore, before booking with a European travel company, make sure you are happy with the protection schemes in place. Moreover, you should always ask what protection you'll be able to get as a UK customer, as well as the steps for submitting a claim.
How else can I protect my holiday?
You can receive similar protection to that offered by the ATOL scheme by booking a package holiday via an ABTA member.
If you book your holiday using a credit card, you can also claim your money back under Section 75 of the Consumer Credit Act 1974 should the provider go bust.
However, the best way to protect your holiday is to take out comprehensive travel insurance. For example, this will pay out if you fall ill or are targeted by thieves while you are overseas.
Looking for travel insurance?
It's best to buy travel insurance as soon as you've booked your holiday. It will cover you if your holiday is cancelled by the provider, if you need to cancel due to illness, or if the government decides it's no longer safe to travel to your destination.
You can compare travel insurance policies quickly and easily with MoneySuperMarket. Just enter your personal details, tell us where you're travelling to, and what level of cover you'd like.