Affordable cover for your diving holiday
Scuba diving is a fun way to explore the sea, and the right travel insurance policy will help protect you and your belongings against holiday mishaps
Oceans cover around 70% of the planet, and scuba diving is an exhilarating way to explore some of these dizzying depths. Depending on where you go, you might get glimpses of dramatic coral reefs, marine wildlife, or ruins from centuries gone by.
However, even learning to dive requires expensive equipment, and journeying into the deep blue sea comes with a range of risks to both your health and belongings. Whether you're a seasoned diver or keen to get started, you can benefit from having the right policy to protect yourself and your possessions. This way, you can focus solely on enjoying your holiday!
What travel insurance do I need for scuba diving?
If you're planning a scuba diving trip, you'll likely need a policy designed specifically for scuba divers. Alternatively, water sports or adventure sports policies will do if scuba diving isn't the only activity you have planned. These insurance products provide an extra level of cover for your trip, where a standard travel policy might not cover you.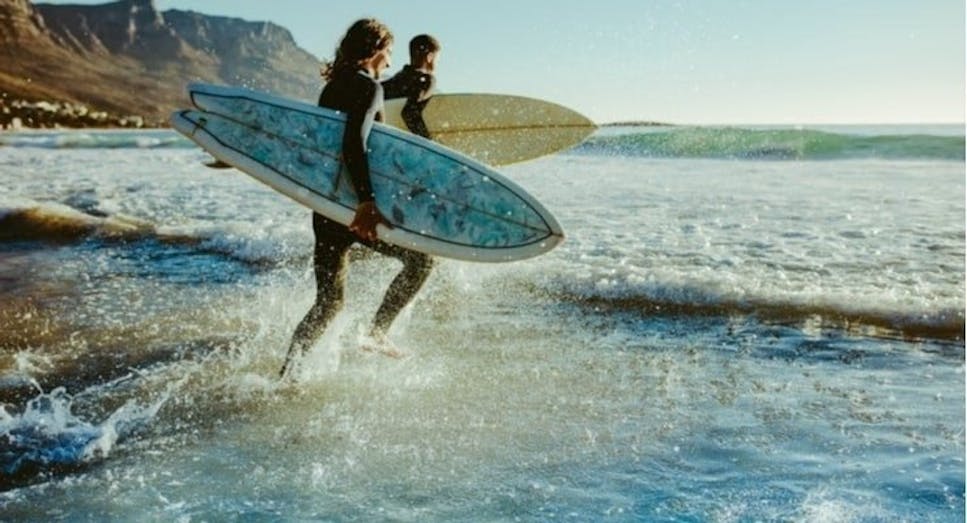 Why do I need scuba diving insurance?
You'll need a specialist policy as scuba diving trips have more risk than a basic beach or city holiday. In fact, there are potential health-related dangers, as well as expensive equipment that could be damaged or lost.
This all means that the likelihood you'll make a claim for medical expenses on your policy is higher. Hence, insurers will require you to take out extra cover, usually at a higher cost in order to accept the risk.
Do I need to tell my insurer that I'm scuba diving?
You should always be honest with your insurer about any high-risk activities you'll be getting up to on your holiday. If you don't declare activities like scuba diving and something does go wrong while you're away, you'll almost certainly not be able to claim. This could be, for example, if you need medical treatment because of an injury you sustained or if you lose an expensive piece of equipment.
This could leave you out of pocket too. Medical costs are high across the world, often rising into the thousands. Therefore, taking out a solid travel insurance policy is important for protecting yourself and your wallet.
What will a scuba diving insurance policy cover me for?
The level of cover you'll get will depend on your insurer as well as your level of experience In fact, insurers are unlikely to cover you for diving at levels you aren't qualified for. But generally speaking, you should look out for the following:
Diving to a specific depth

Insurers will usually offer policies that cover you to dive to a certain depth

Types of diving

Your scuba diving policy may include cover for related activities, such as shark diving or mixed-gas diving

Diving equipment

Diving usually involves an array of expensive equipment. Therefore, ensure your policy includes cover for items you carry, such as dive watches and computers, diving suits, tanks, cylinders, and more

Emergency medical cover

As mentioned above, diving can carry certain risks. Hence, you should also look for insurance that covers you for search and rescue, as well as hyperbaric chamber treatment if you need it

Unable to dive

If you can't go scuba diving due to adverse weather conditions, injury, or illness, you'll be able to claim for the cost of cancelling your excursion
What else will I be covered for?
Aside from the scuba diving-specific cover listed above, you should also aim to get the same protection offered by a standard travel insurance policy. This includes:
Baggage and belongings, including cash and important documents up to an agreed limit, if your items are lost, damaged, or stolen.

Medical costs if you need to receive treatment for illness or injury while on holiday. Keep in mind you must declare all pre-existing conditions or you'll risk voiding your cover.

Repatriation or transport to bring you back to the UK in an emergency.

Personal liability if you're at fault for an incident that occurs while on holiday, or legal cover if you aren't at fault.

Cancellation, curtailment, and holiday disruption, so you can claim reimbursement for your holiday plans if things don't go as expected.
What if I decide to go scuba diving when I'm already abroad?
Have you not factored in for riskier sports and activities when you booked your holiday? If the mood suddenly takes you, you can still try calling your insurer directly to ask them if you can increase your cover.
You may also be able to take out a separate policy to cover you for the day. It's definitely worth looking around and comparing your choices. Certain reputable scuba diving companies might offer their own insurance policies. However, don't rely on this, especially in less developed nations.
If this isn't an option, your alternatives would be to scuba dive without insurance. This could end up becoming expensive if you don't have the right cover in place. Alternatively, save the dive for another day.
Can I get cover for multiple scuba diving trips this year?
If you are planning on two or more scuba diving holidays, you can take out travel insurance that will keep you protected for the entire year. After all, the ocean covers almost 3/4 of our planet, which means there is a lot of exploring that needs doing!
With annual multi-trip insurance, you can dive whenever and wherever you wish in the world, while always being protected against any unwanted mishaps that might occur. In this respect, you can pick from a policy that covers trips only within Europe or all over the globe. If you are visiting the US, Canada, and the Caribbean, bear in mind that you'll need a specific policy for these countries.
Can I go scuba diving if I have pre-existing conditions?
If you have a pre-existing medical condition, you should check with your doctor or GP before booking a scuba diving holiday, as you may not be able to. However, if you do get medical clearance, you should then declare these conditions when you take out a travel insurance policy.
Will I be covered for scuba diving if I have pre-existing conditions?
If you have a pre-existing condition, whether or not an insurer will cover you for scuba diving will depend on how comfortable they are with the risk. But if your GP says you'll be able to, then it shouldn't be a major issue.
However, you should remember that if you do have a pre-existing condition, you'll likely need to pay more for travel insurance either way. If you don't declare these conditions, you'll likely invalidate your policy, and therefore won't be able to claim if you do need medical treatment related to a pre-existing condition.
How deep can I scuba dive?
There is no universal answer to this, as each insurer will cover for different limits of depth. Many policies, for instance, have a standard 30m-depth limit. This may be more than enough for an amateur diver.
However, more experienced scuba divers may want to venture further. If this is the case, it would be wise to opt for policies that cover for deeper immersions. Of course, they may end up being more expensive. But the truth is that the higher the risk, the higher the cost, and being covered for the correct depth is critical.
Will I be covered for any other water sports?
If you take out a policy for scuba diving, you may be covered for a range of other water or extreme sports. Ultimately, it will depend on your insurer and the type of policy you take out. Other sports you might be insured to take part in include:
Snorkelling

Surfing

Jet skiing

Sailing

Parasailing

Kayaking
You should ask your insurer for a complete list, so you know exactly what you'll be able to get up to on your trip.
Compare travel insurance quotes
When you've booked your scuba diving trip, you can find affordable travel insurance when you compare travel insurance quotes with MoneySuperMarket. Just tell us a little about yourself, your travel plans, and the cover you need. We'll search the market for deals that meet your requirements.
You'll be able to compare policies by the overall cost of cover, the level of protection you'll get, and the excess you'll need to pay to make a claim. Once you find the one you want, just click through to the provider to finalise your purchase.