Home insurance savings tips
Having home insurance keeps your house and belongings safe – here's how you can save money on your premiums
Looking for home insurance?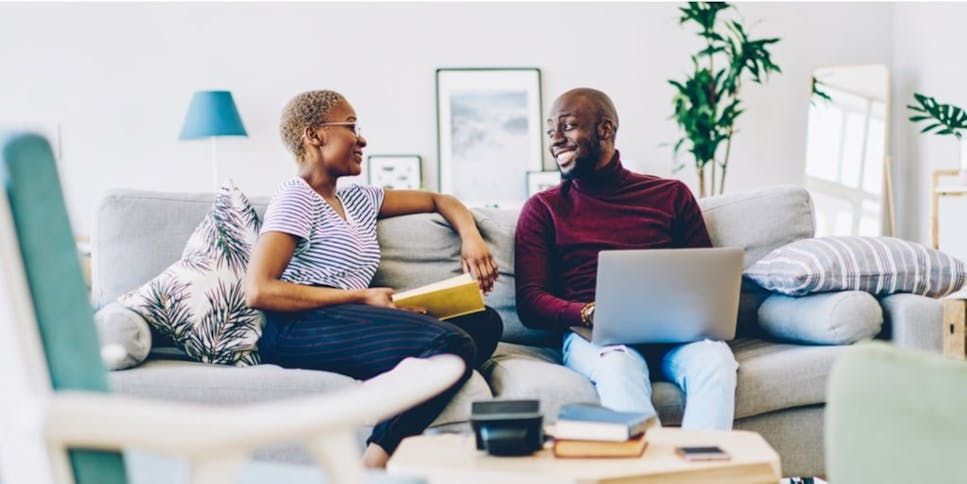 Money saving tips when choosing your policy:
Don't just buy insurance from your mortgage provider or bank: You can buy home insurance from any provider, no matter who you get your mortgage from. Shop around to find the best deals.

Combine buildings and contents cover: Consider taking out both with the same insurance company, as you can often negotiate a cheaper price. It's still worth comparing the price of getting your buildings and contents cover separately, to make sure you're getting the best deal

Check what extras you actually need: You could reduce the cost by going for a basic policy and cutting out, for example, accidental damage cover. 

Pay annually: While spreading your payments over monthly instalments may seem more manageable, it's almost always more expensive because you'll be charged an additional fee.

Increase your excess: One of the most common ways to slash your cost is to increase the voluntary excess. The higher the excess, the lower your premium will usually be.
Money saving tips for an existing policy:
Build up your no claims discount: If you don't make any claims over a long period of time, you will usually earn a discount on your premiums

Pay your own way: Think twice before making a claim. If it's only a minor repair it might be better to use your own money to sort out the problem, and so protect your no claims discount
Security tips for your home
Insurers look favourably on homeowners who install security measures and may reduce the cost of premiums significantly. Here are our top tips:
Think about installing a security system:
Compare security systems: There's a wide range of security systems on the market, from those that react when tripped, to more expensive versions that alert the police of trespassers. Some are advanced enough to let you control lights coming on when you're out and about to make it appear that somebody's home – acting as a deterrent to burglars

Consider your budget: The cost varies significantly depending on the system you choose, and you can pay anything from £10 to hundreds in monthly fees. You can even get ones that send text alerts to your mobile phone to warn of any potential disturbances

Choose one for your needs: This depends on where you live, the risk of burglary, and, of course, how much you're willing to pay. Check if you're entitled to any discounts if you live in a high-risk area and already have an alarm installed. Some insurers won't cover you if you haven't got the right system for your area, such as one with an NSI (National Security Inspectorate) rating
Ensure you have suitable locks:
Use a locksmith: A locksmith can offer a professional opinion on the type of locks suitable for your property – this is particularly important if you're a landlord. You must provide a secure lock to any external entrances above the legal minimum standard, so it might be worth seeking advice

Get the right locks: Wooden front doors should ideally have five lever mortice deadlock, which are simple to install. Alternatively, three-point multi-locking systems can be fixed to PVC-u external doors. Read more about house lock types with our dedicated guide
Extra things you can do to protect your home:
Join a neighbourhood watch scheme: This may or may not affect the price of your premium but being a member of a neighbourhood watch scheme may bring peace of mind when it comes to protecting you and your property

Fit smoke alarms: Faulty electrics cause thousands of house fires across the country every year, so make sure you have smoke alarms throughout your property. Remember to check them regularly to make sure they're working properly

Insulation: Burst water pipes are among the most common home insurance claims, so make sure to insulate your pipes

Make friends with the neighbours: Ask them to check for deliveries while you're away, open and close the curtains, and turn your lights on and off. Avoid giving the impression that you're away for any length of time

Additional security: Also consider window locks, door chains, a safe, burglar alarms and security lights and time switches. There's a vast range of security options out there to put your mind at rest, so it's important to do your research. 

CCTV: This might be an option if you're particularly worried, to help detect any crime. But you'll need to put up signs to warn people about the cameras, and to ensure they are used correctly. Legally, you can only film the exterior of a rented property
Keeping your home insurance policy up to date:
Once you have insured your home you need to keep your cover up to date to make sure it stays valid.
A lot can change in a short space of time – did you finally get that extension built? Purchase a fancy, new road bike? Or has there been a new arrival in the household? All these things could change the policy type you need, so you must make sure you still have adequate cover.
You need to let your insurer know about any changes that could affect your cover, here are some examples of things you'd need to declare:
Home improvements, including anything that increases the rebuild value of your home

Expensive purchases that you want to cover under your contents insurance

Change of use, for example if you start a business from your home

If the number of people living in the property changes

If any of your personal details change, for example your name after getting married
If you don't update your home insurance policy, you could end up being under insured, which means a claim you make may not cover the full cost of any damage. Some insurers may even invalidate your policy if your details are not correct.
There are many ways to save money on your home insurance, so make sure you do your research before you pick a policy. Want to know more? Check out our other home insurance guides.
Where to next?
All you need to know about home insurance
Looking for home insurance?